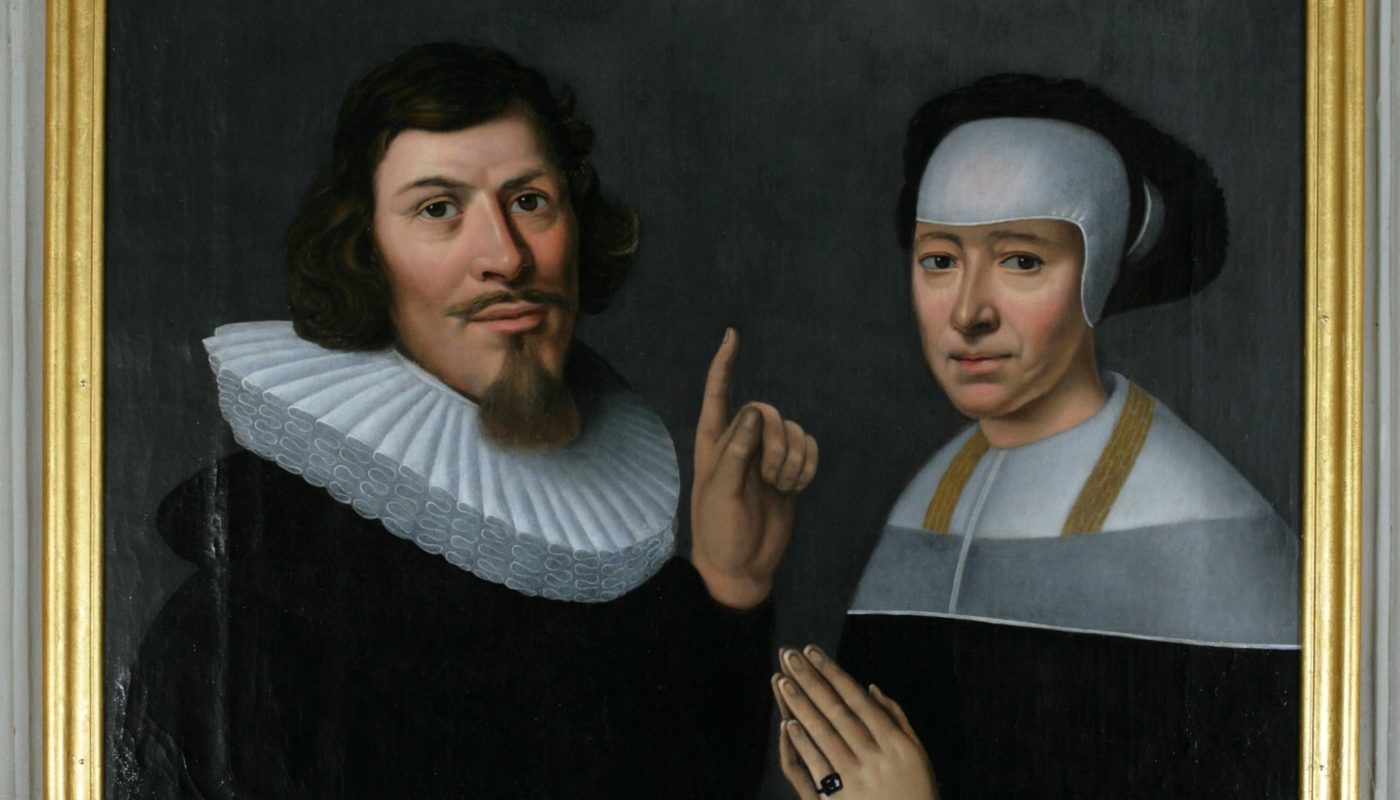 Back to project overview
Gladsaxe Church's Epitaphs
Gladsaxe Church's three epitaphs from approximately 1619, 1653 and 1675 needed conservation. They were all restored in 1862 and 1904 and had most recently been inspected by the National Museum's church consulting function in 2001, which described them as damaged and "in major need of urgent conservation". Elgaard Architecture was the main adviser and architect in the project, which was carried out in 2019.
Facts
Theme
Conservation of three epitaphs, main consultancy
Client
Gladsaxe Church Parish Council
Partners
Nordisk Konservering ApS (main and stone conservation), Abildgaard Konservering & Snedkeri (conservation carpentry)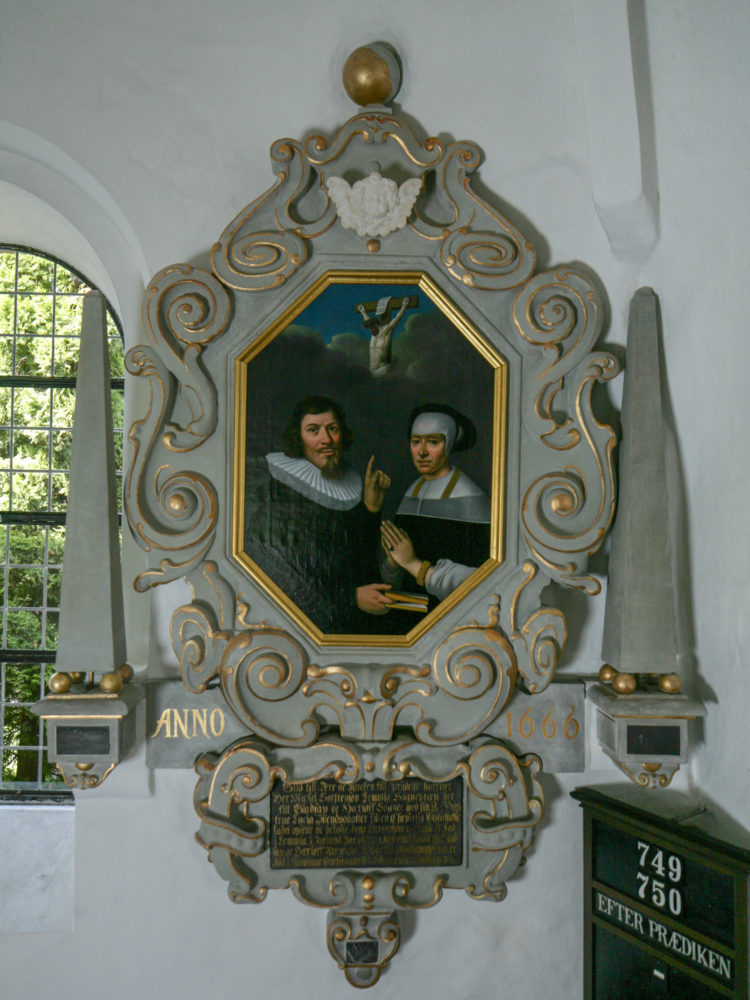 Epitaph of Hans Nielsøn and wife Malene Andersdatter of Sæby in northern Jutland. Hans Nielsøn became vicar of the Church of Our Lady in Copenhagen in 1619. The epitaph is from 1653 and located on the northern wall of the choir.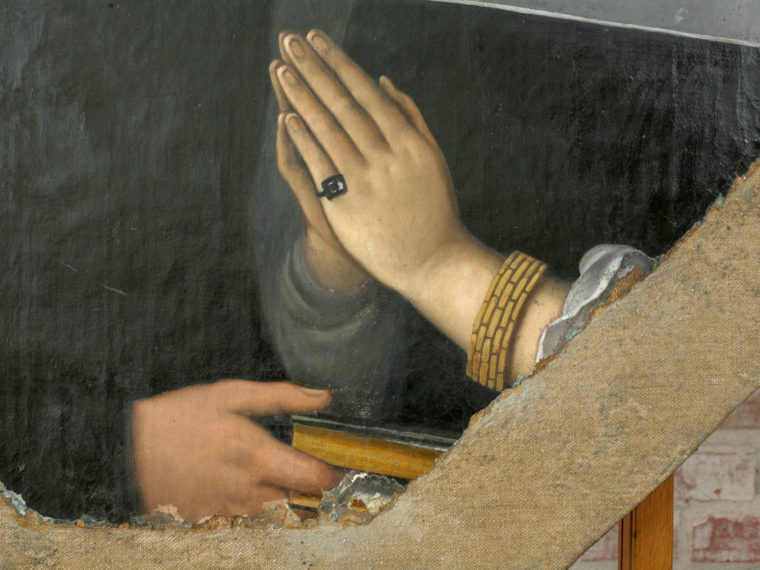 The epitaph painting prior to the conservation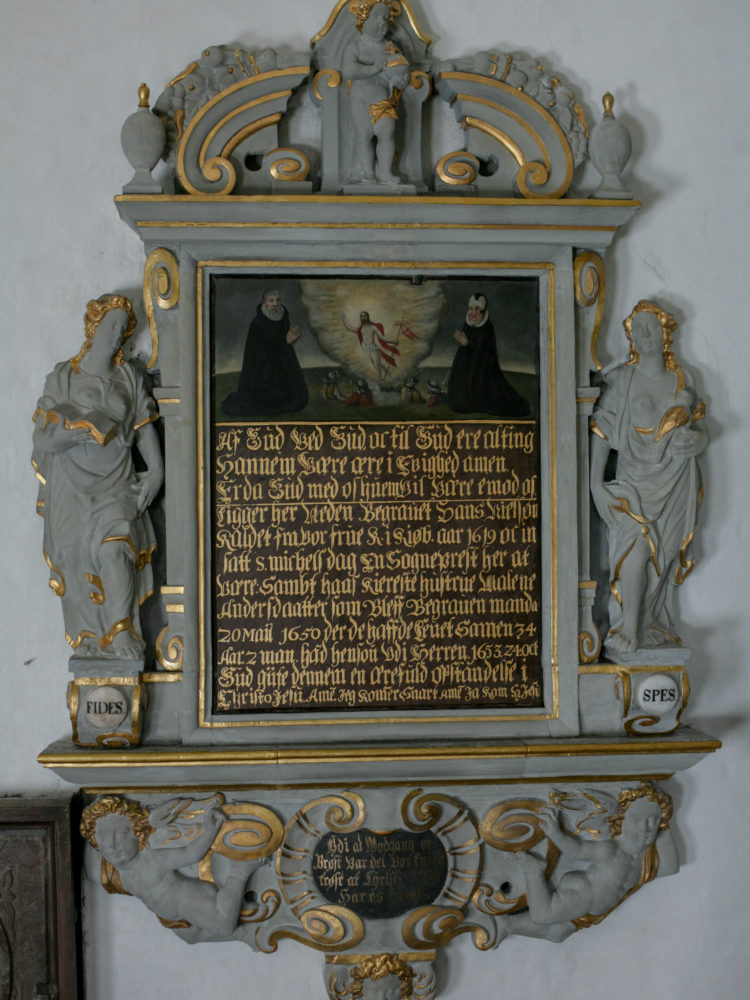 Mikkel Sørensen Lemvig and wife Lucia Svendsdatter's epitaph from around 1675. Mikkel Sørensen Lemvig was a vicar of the parishes of Gladsaxe and Herlev.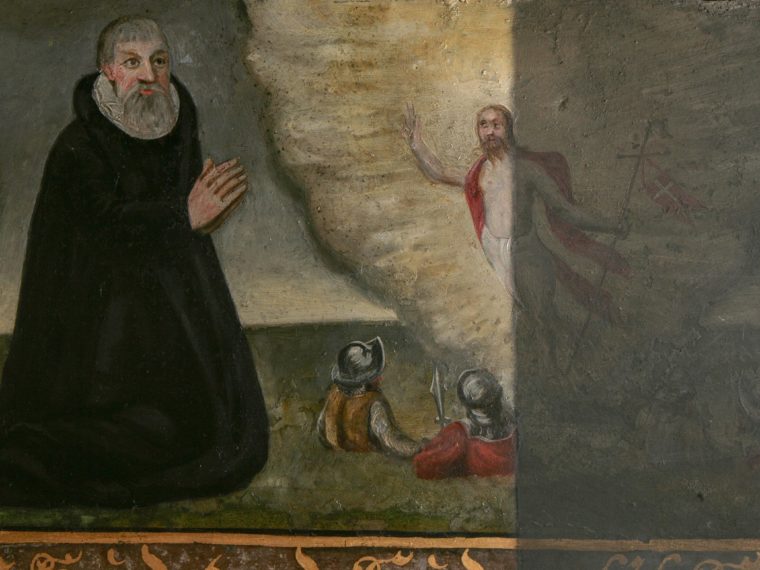 The epitaph painting during the conservation process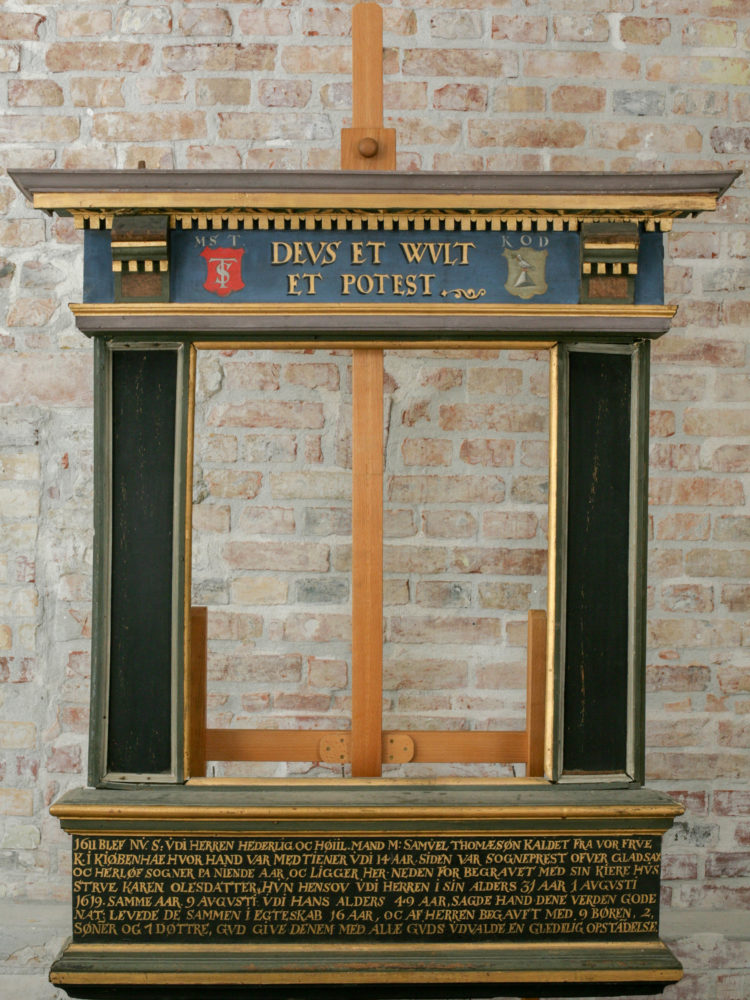 Samuel Thomæsøn and wife Karen Olesdatter's epitaph - the church's oldest from around 1619. Samuel Thomsøn was a vicar of Gladsaxe and Herlev Parishes for nine years, among others. At the blue top of the frieze the crests and initials of the deceased as well as the motto "God will and can" in Latin are painted.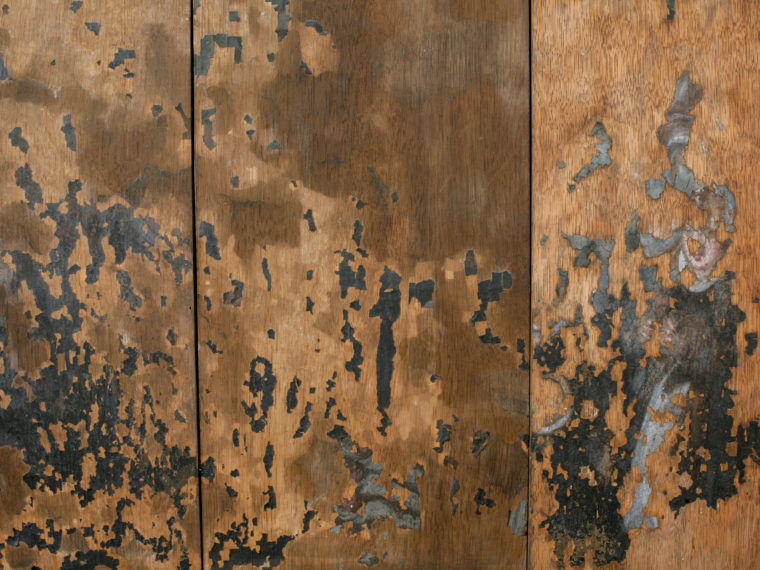 This epitaph is so badly damaged that the motive can no longer be decoded. Gladsaxe Church Parish Council plans on inserting new, relevant art in the epitaph's frame.