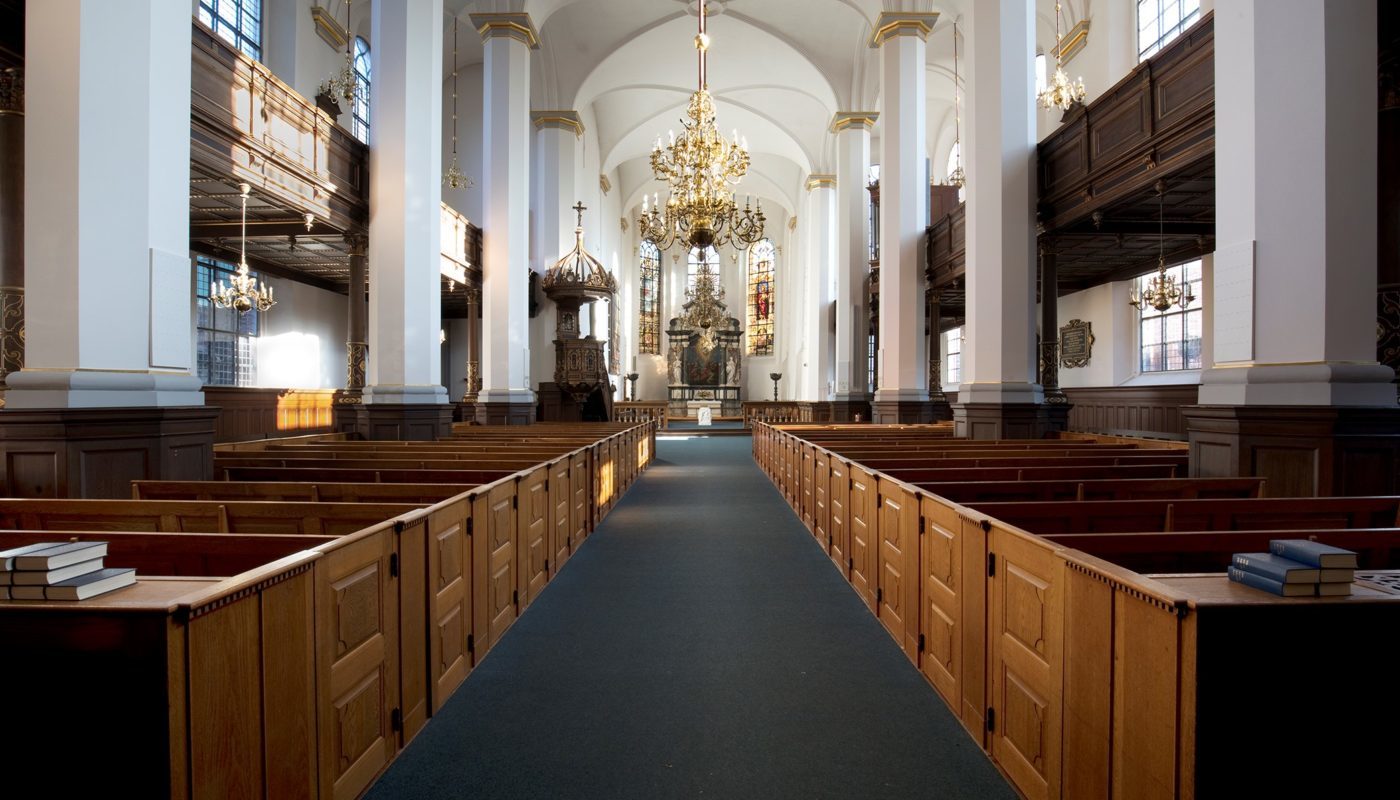 Back to project overview
Helligaandskirken, Copenhagen
Elgaard Architecture carries out quinquennial inspections at Helligaandskirken (Church of the Holy Spirit) in central Copenhagen. As a supervising body, we advise the church council about restoration and maintenance issues and collaborate with it on defining possible ideas for the improvement of the church and the associated areas. Moreover, we assist in the drafting of project proposals and applications for funding.
Facts
Theme
Quinquennial Inspector
Client
The Church Council of Helligaandskirken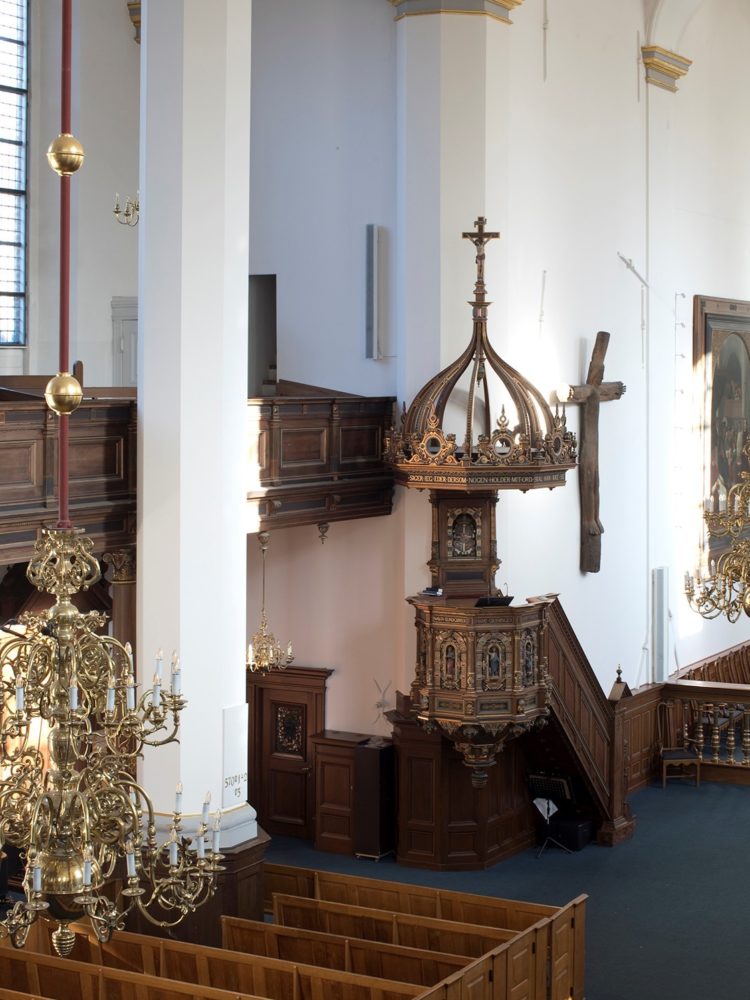 Medieval Church with Later Additions
The Church of the Holy Spirit was probably built at the end of the 13th century and was originally part of the Holy Spirit Hospital, founded around 1295. Later the church became part of the Holy Spirit Monastery, founded in 1474 by King Christian I. After the Reformation, the monastery was closed, and the church was converted into a Lutheran Protestant parish church.
During the great fire of Copenhagen in 1728, the church burned down and lost its carillon which was well-known to the inhabitants of Copenhagen – "by its clock, everyone had to abide" as the 1651 statues of the Merchants' Guild state. However, the church was rebuilt on the ruins and got its present appearance in 1878-79 in connection with an extensive redevelopment.
"In the 1600s, King Christian 4. donated a carillon to the Church of the Holy Spirit, and due to its central location in the town of Copenhagen the carillon defined Copenhagen's "standard time"". For instance, it summoned school children and students to their exams,"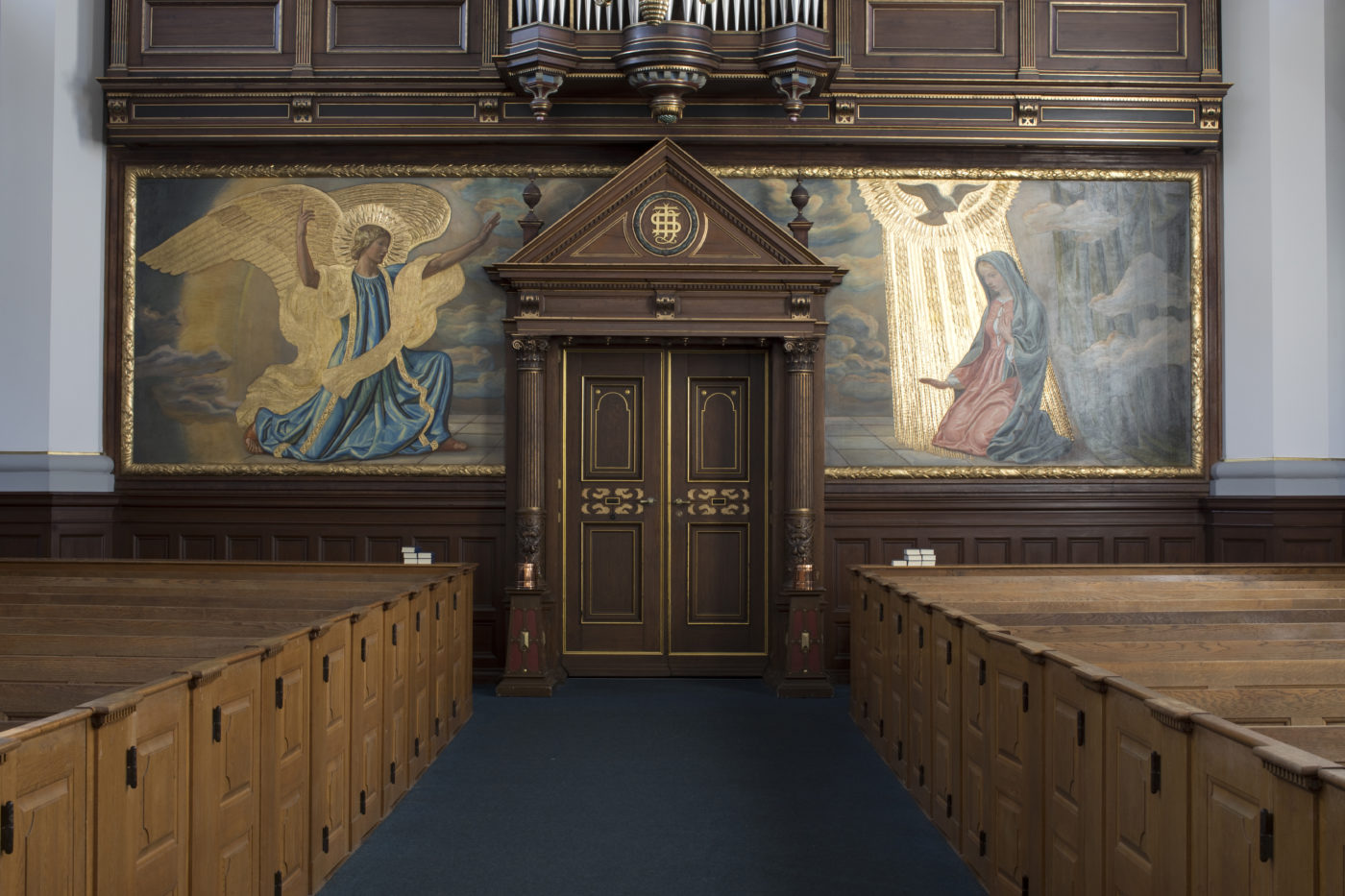 The painting under the organ pulpit at the back wall of the church was done by the painter Joakim Skovgaard (1856-1933) and depicts "The Annunciation to the Blessed Virgin Mary ". The church's current inventory dates back to an extensive redevelopment in 1878-79.