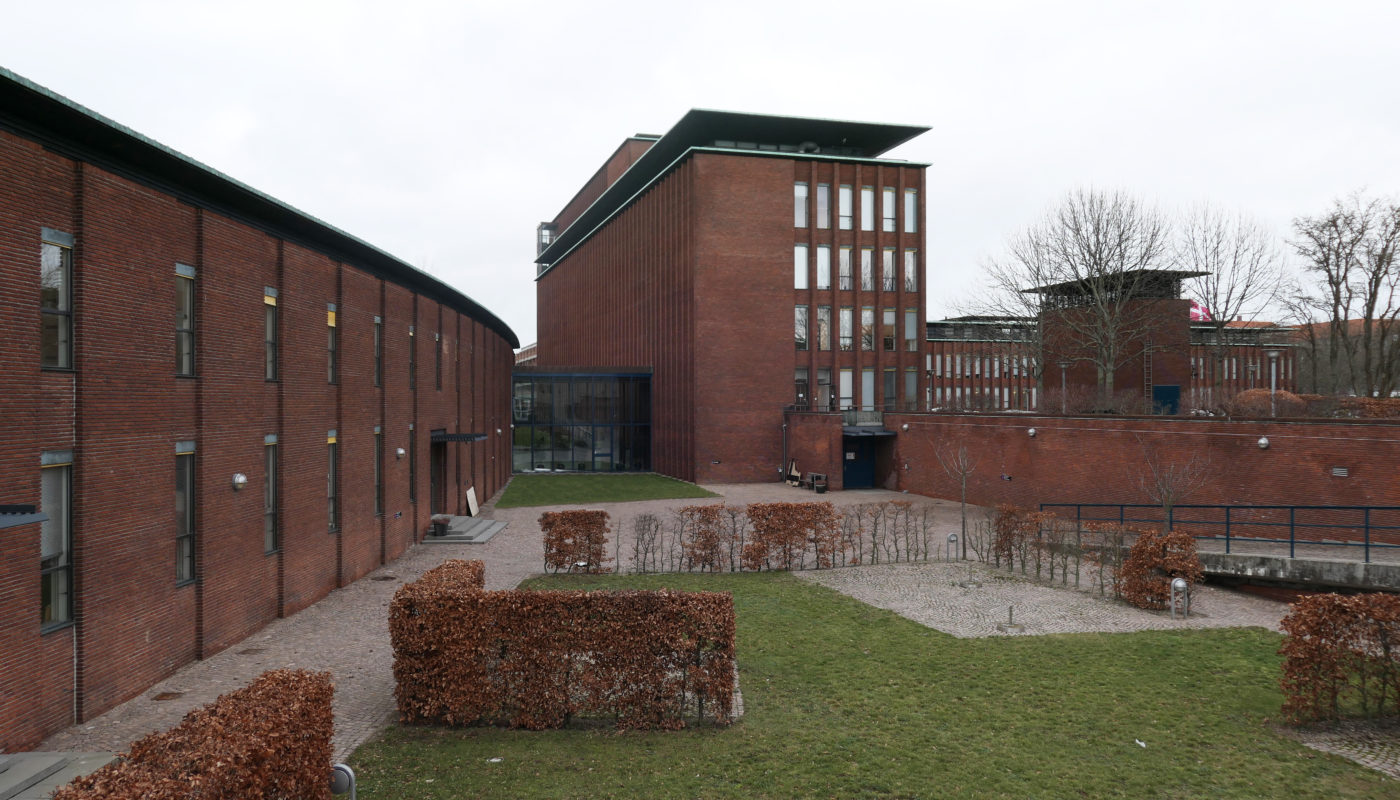 Back to project overview
FLSmidth's Headquarters
FLSmidth's original 1956 domicile is a strong architectural work by the Danish architects Kay Fisker and Palle Suenson, characterised by a very high quality in both its entirety, its details, architectural expression and choice of materials. The conservation plan for the domicile, which Elgaard Architecture drew up, described all the supporting qualities of the existing plant and the framework within which the domicile might be developed and expanded. The project wasn't carried out, though.
Facts
Partners
COWI, GHB Landskabsarkitekter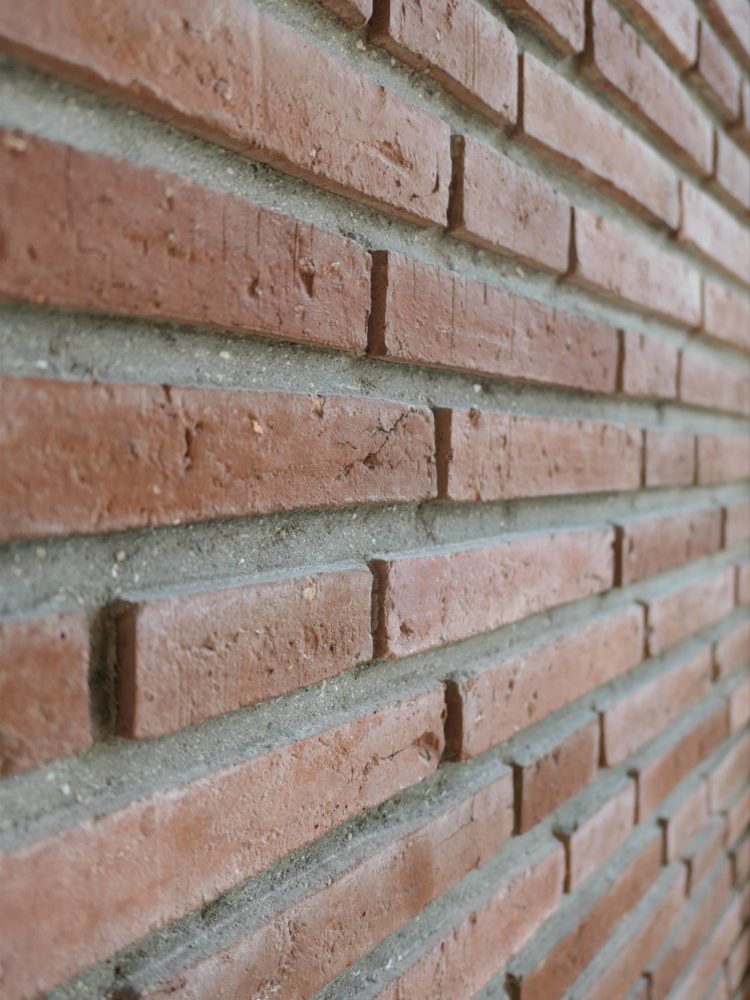 A relation between the works of architects Palle Suenson and Kay Fischer is evident in terms of the use and development of traditional materials such as wood and brick in a modern context. Hence, FLSmidth's headquarters can be seen as an expression of a generational shift in this architectural trend.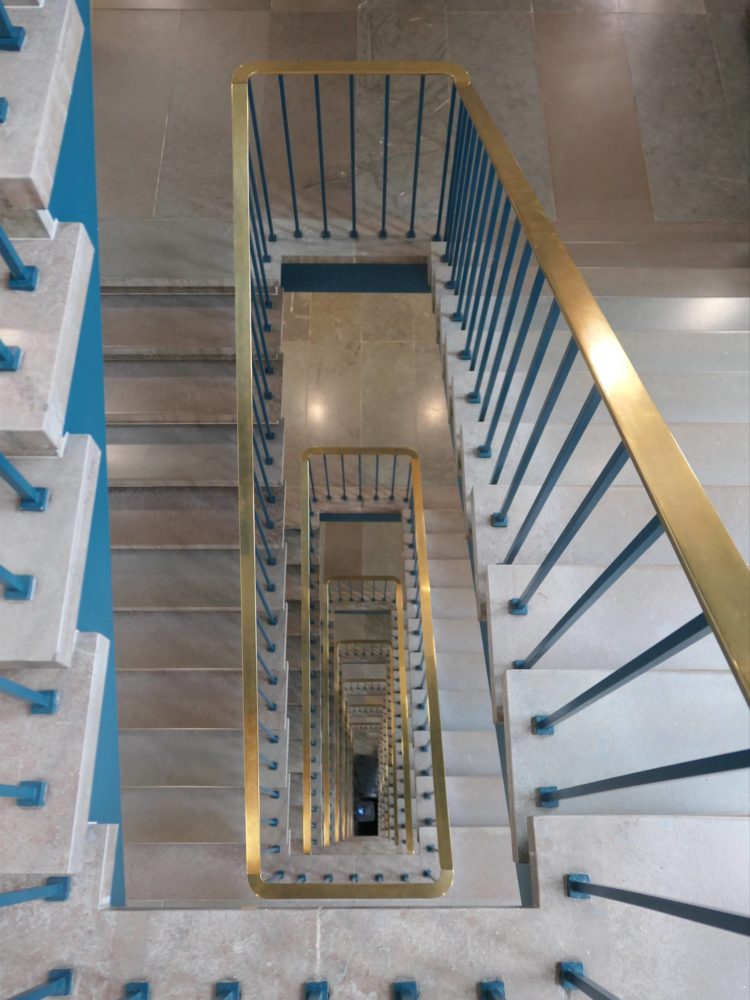 The architect Palle Suenson was inspired by the international modernism that developed in the 1950s.
"FLSmidth's original headquarters is a strong and well-defined architectural work. The finished result of the development and expansion of it should be even better!"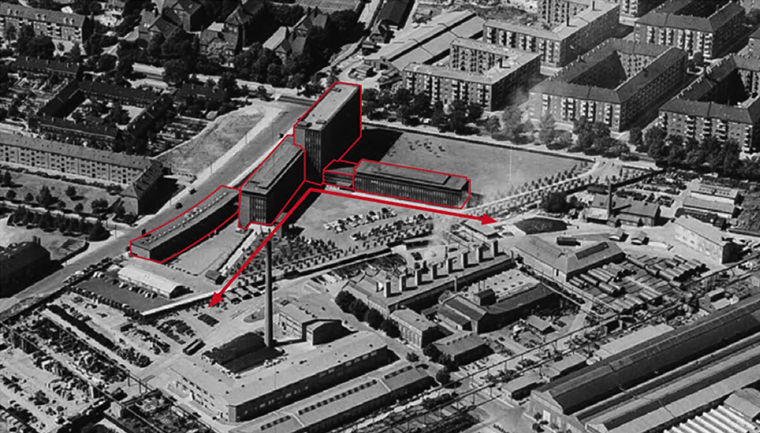 Readability in the domicile's original functional division and connection to the now closed machine factory. Analysis illustration from the conservation plan.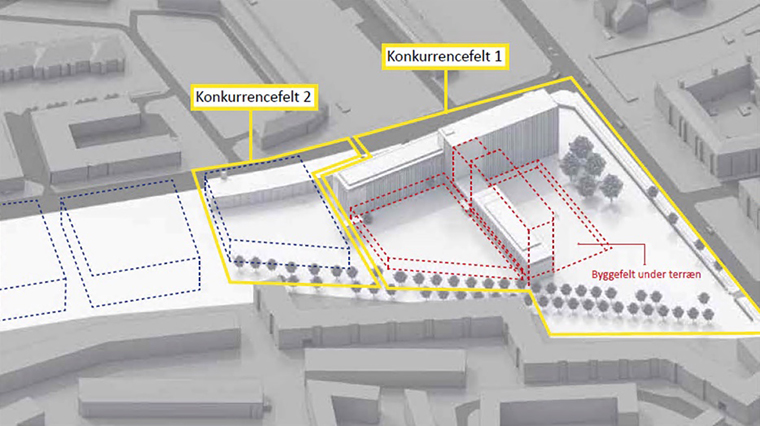 Three-dimensional construction site: The red colour indicates the construction site for the extension of the original domicile. The blue colour indicates the construction site for the future residential area, in which competition field 2 must ensure a strong and clear transition to FLSmidth's new campus.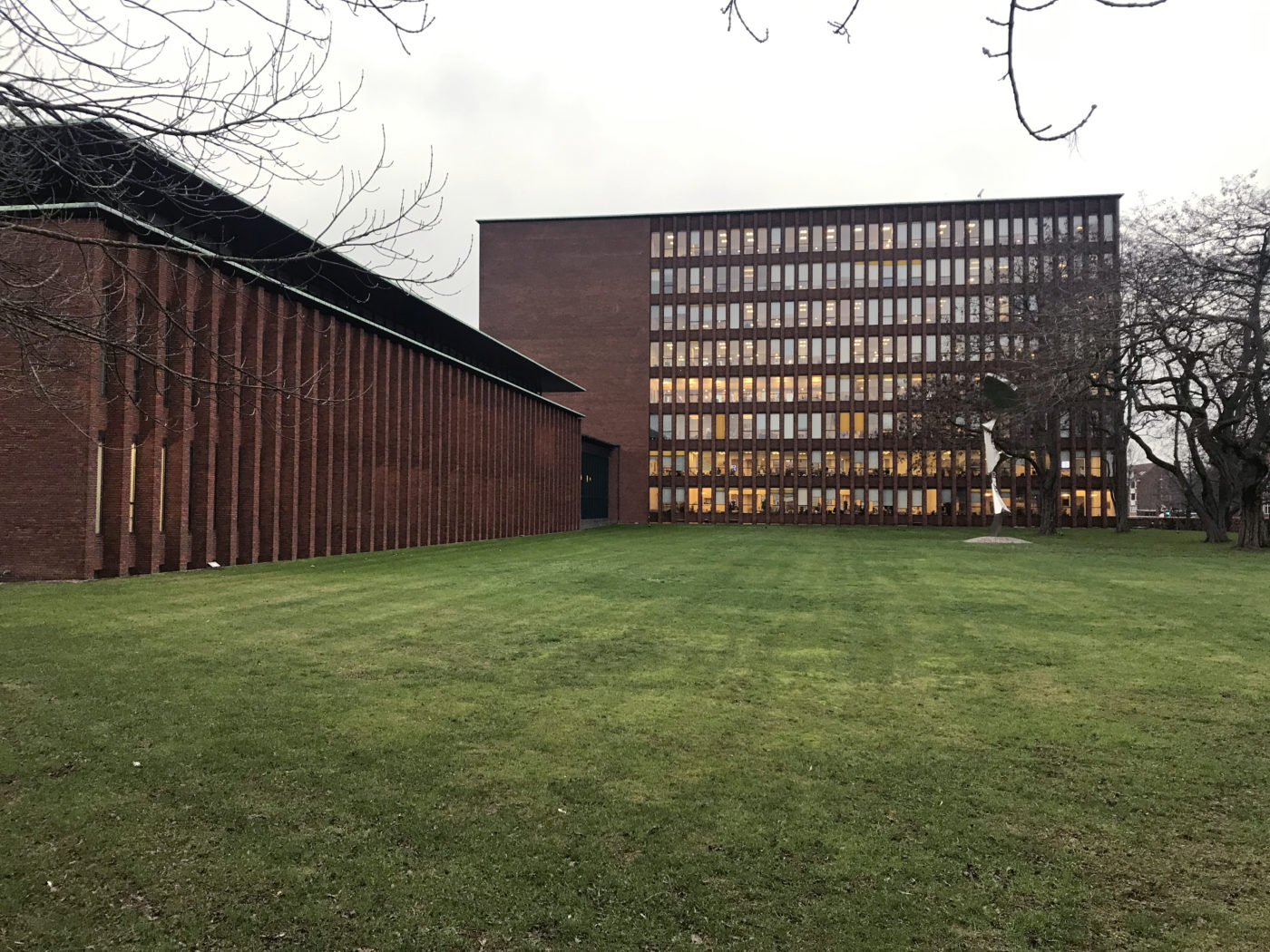 The project implied the demolition of some of the existing buildings, while the largest ones would be supplemented by an underground car park and two new buildings. The local community would also benefit from the rebuilding and the new structures, as the park facing Vigerslev Allé – designed by landscape architect C.Th. Sørensen – was supposed to be opened up for public use.
FLSmidth – From Steam to Cement
The company was founded in 1882 by machine designer Frederik Læssøe Smidth (1850-99) under the name of Technical Bureau, which traded with steam and milling machines. In 1887, the engineers Alexander Foss and Poul Larsen joined the company as co-owners, and the name was changed to F.L. Smidth & Co.
The company later changed its focus to cement manufacturing. In order to study the fabrication in practice and develop the technology, the Aalborg Portland-Cement-Factory was built in 1889. During the 1890s, F.L. Smidth & Co. developed and acquired several more patents for cement production.