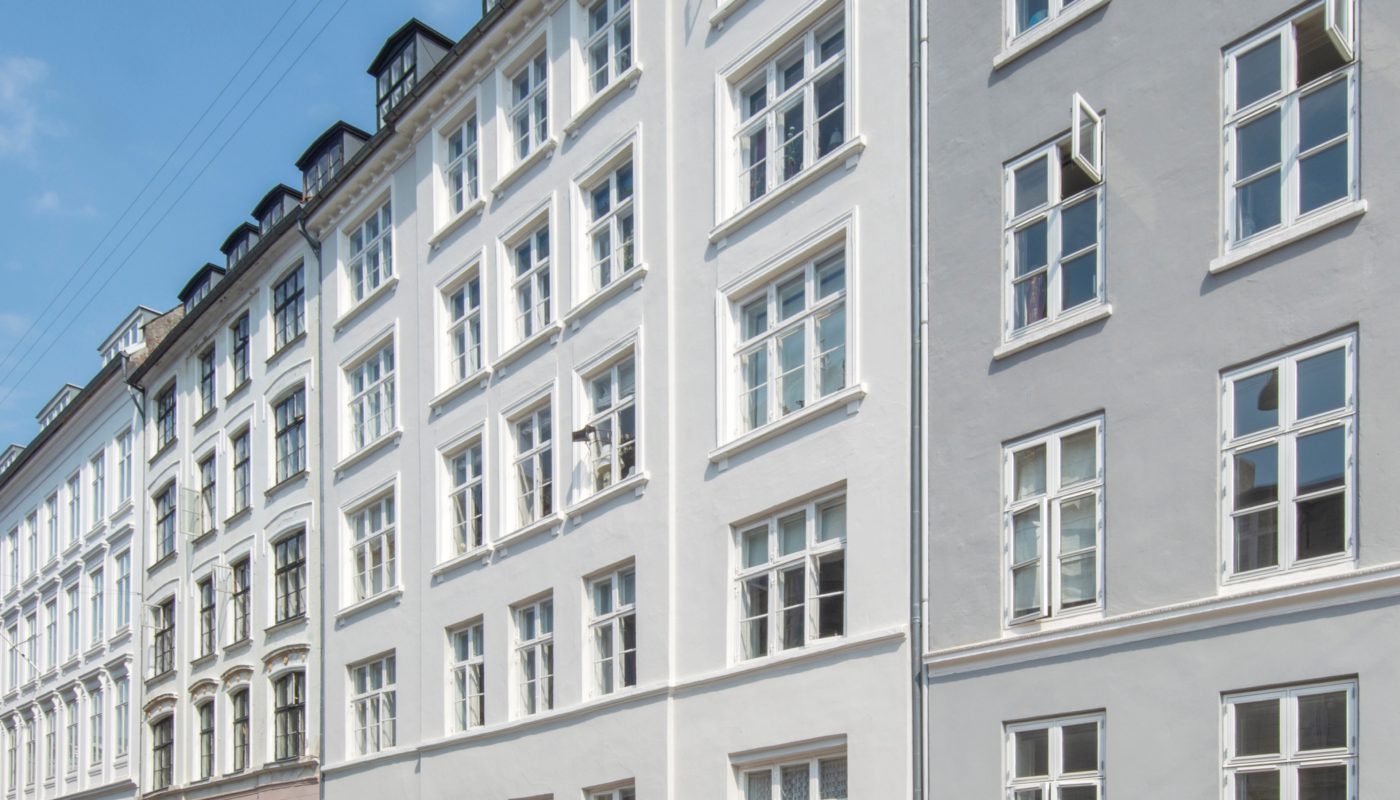 Back to project overview
Fredericiagade 12
The Homeowners Association Fredericiagade 12 chose Elgaard Architecture to draw up an action plan for their property, which is located on the northern side of Fredericiagade near Frederiksstaden and Amalienborg in central Copenhagen. The classicist property, which consists of a front and back house, was built in 1853 and became a listed property in 1987. The property has business premises in the basement facing the street while the rest of the house is furnished for habitation.
Facts
Theme
Action plan and lead consultancy on the renovation
Client
Homeowners Association Fredericiagade 12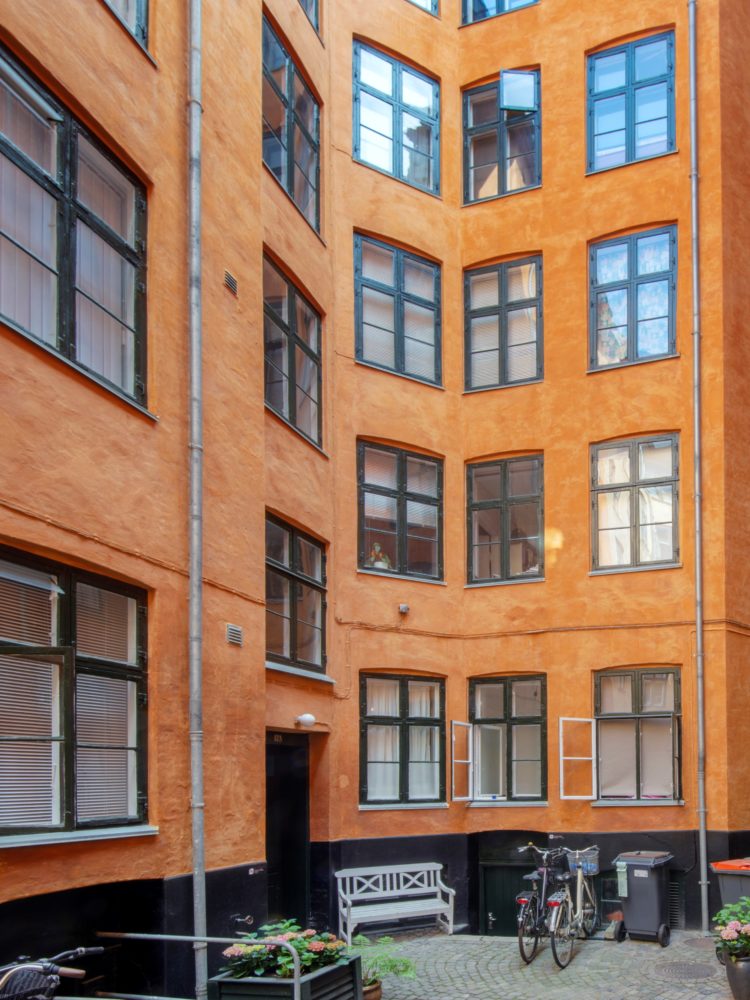 The front house is located halfway down Fredericiagade and is connected with the neighbour buildings and the side house to the east, which in turn is integrated with the back house. The back and front houses are connected by a low wall. Together, the buildings and the wall enclose a narrow ochre-coloured courtyard.
The Golden Age in Fredericiagade
The three classicist houses that make up Fredericiagade 12 – the front, side and back house – were all built in Denmark's Golden Age in 1853 for master carpenter Hans W. Wulff. Around 1882, Denmark's first female doctor Nielsine Nielsen (1850-1916) lived in the back house.
The street, which extends from Amalienborg to Nyboder, got its present name in 1869 in memory of the town Fredericia's role in the Schleswig wars of 1848-50 and 1864. Before that time, it consisted of a number of small streets in extension of each other with names relating to the historic Copenhagen area Nyboder: Kokkegade, Nellikegade, Bjørnegade, Kaninlænge and Akademigade, the latter also called Blancogade.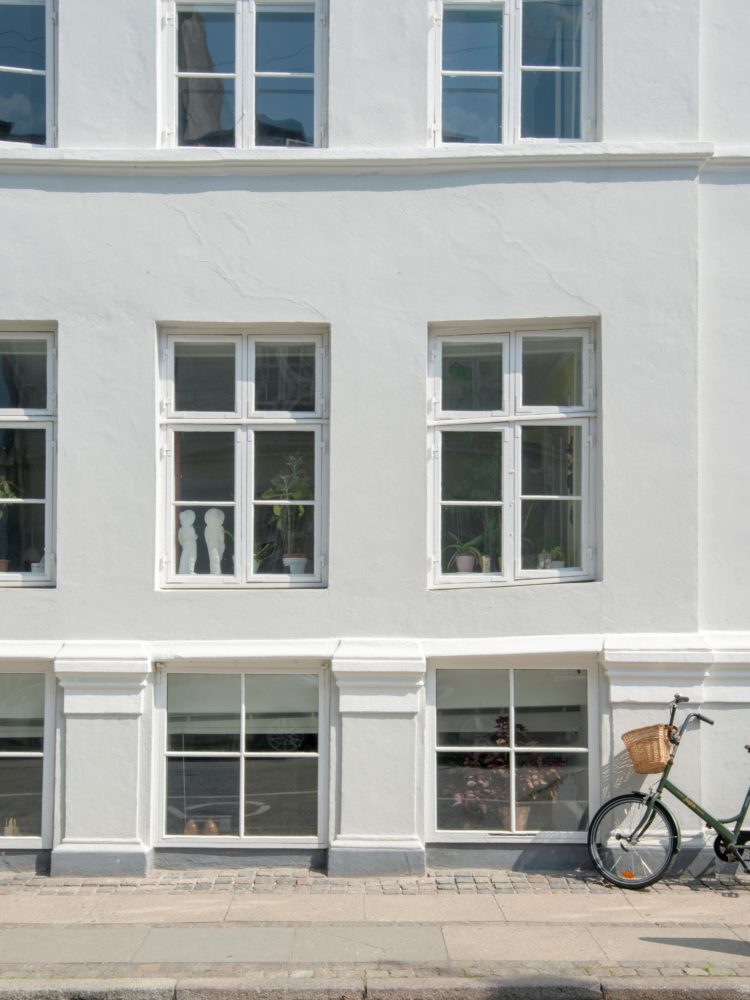 Elgaard Architecture has prepared an action plan for the entire property and has been lead consultants on the renovation of the facades and windows, the dormers facing the street and in the courtyard as well as the renovation of the stairwells.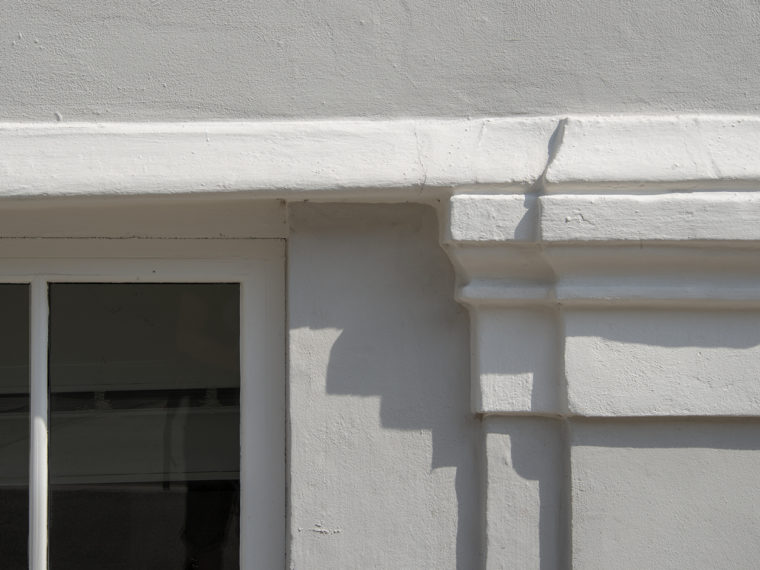 The whitewashed front house consists of a basement and five floors and is built in five transversal sections. The three middle ones are projecting in a so-called ressault. The word derives from the Italian word "risalto" (projection) and is the part of a building's facade that is drawn out from the rest of the facade and throughout its height.