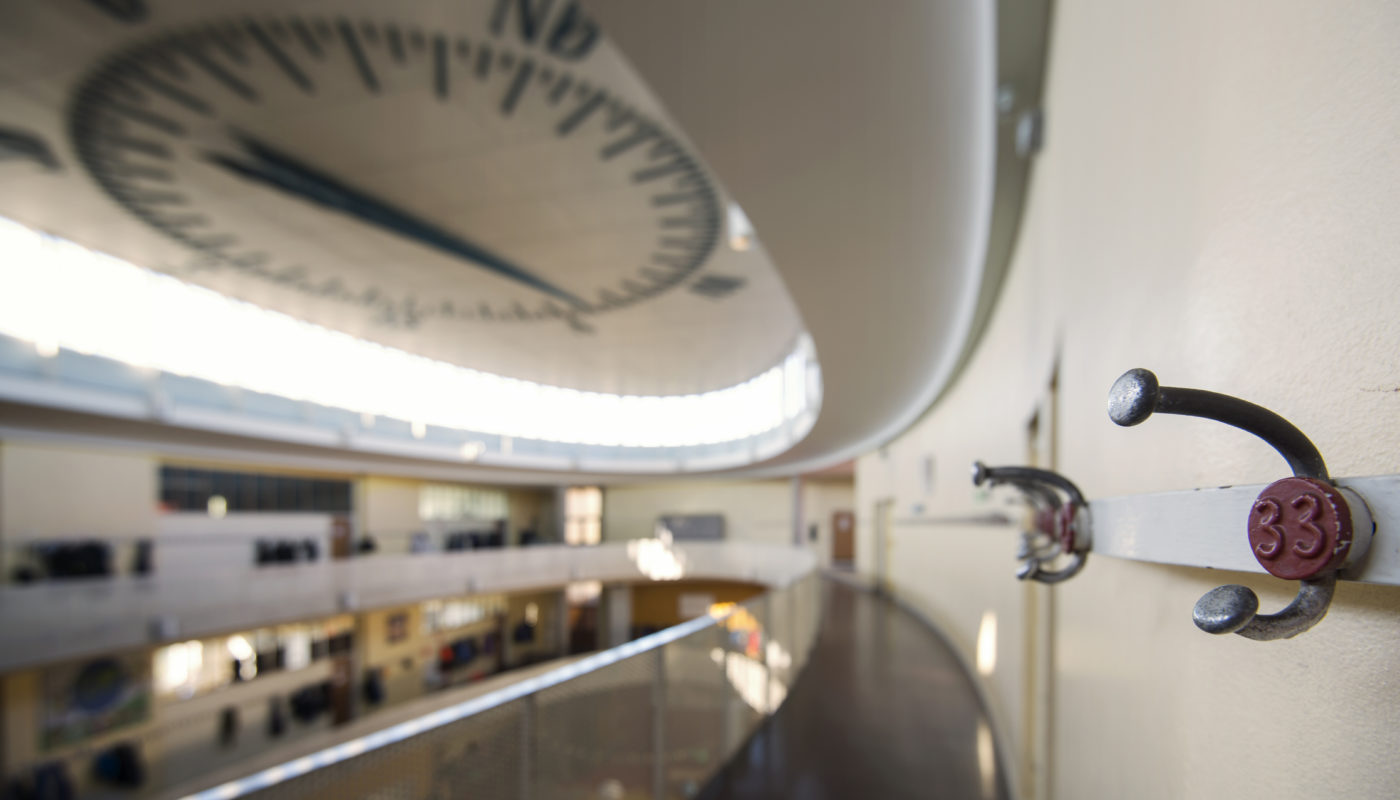 Back to project overview
The School by the Sound
Elgaard Architecture and Niras carried out feasibility studies on buildings and outdoor areas at the School by the Sound prior to the full refurbishment. The aim of the restoration was interior and exterior refurbishment, energy and climatic modification, optimisation of indoor climate and accessibility as well as modernisation.
In addition to the full refurbishment, Elgaard Architecture drew up a conceptual outline for the proposal "Future Leisure Activities" and for the City of Copenhagen's school meals scheme (EAT), both at the School by the Sound.
Facts
Theme
Feasibility studies in connection with full refurbishment; lead consultancy
Client
City of Copenhagen
Partners
Niras, GHB Landskab
A School with Outdoor Access
The School by the Sound was built in 1938 as a primary school with an adjacent open-air school for delicate children. The school is regarded as architect Kaj Gottlob's (1887-1976) pièce de résistance and was listed in 1990. The political ambition behind the schools was to give Copenhagen children access to schooling in light and healthy premises and to outdoor amenities during their breaks. The inspiration for the Open-air School came from France, and its purpose was to cater for delicate children who required special mental or nutritional care alongside their schooling.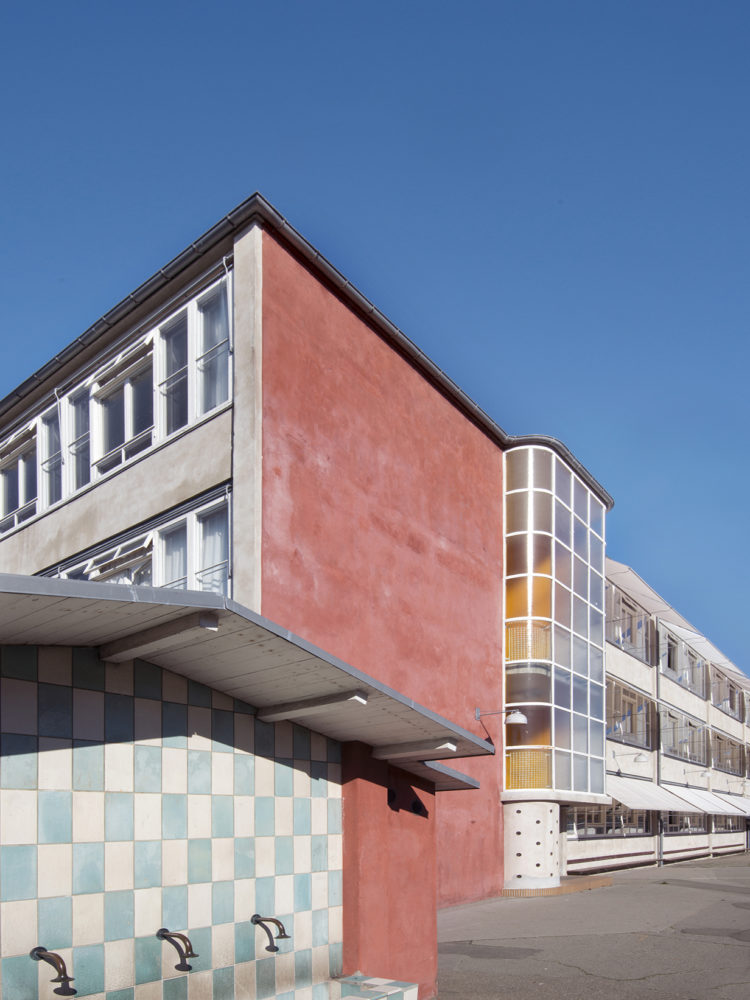 As part of the feasibility studies, Elgaard Architecture drew up a strategy for restoring the schools, paying great attention to the preservation values of the existing buildings and outdoor areas. GHB Landskab contributed to the feasibility studies as regards the outdoor areas.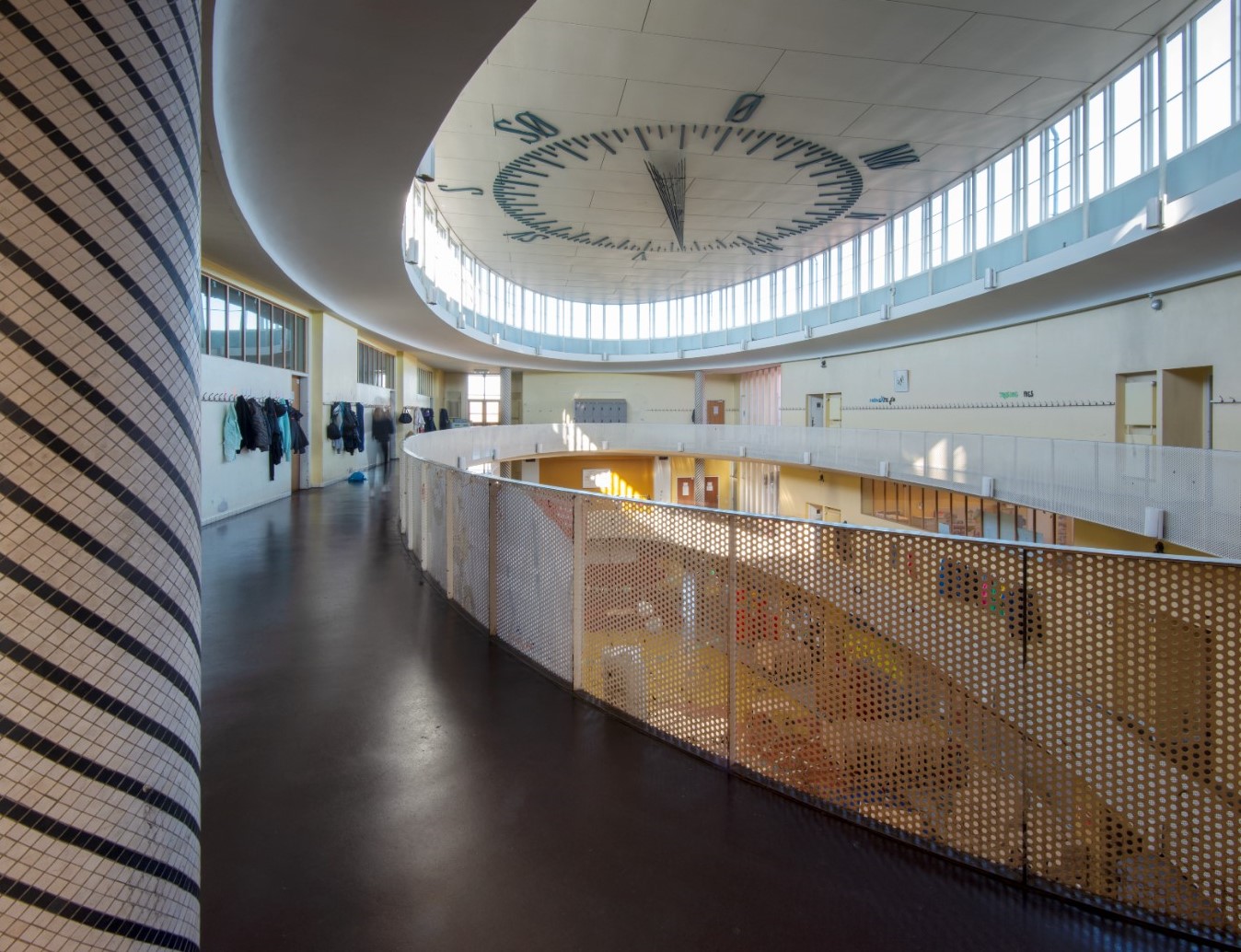 It was proposed that all buildings at both schools be preserved and restored with an emphasis on returning them to their original appearance wherever modifications had been added over time.
"With regard to the functionality of a modern school, the restoration would, to a certain extent, be interpretative. This also applied to landscaping and vegetation features, and, consequently, it was proposed that the existing pavilions, which were erected in the 1980s, be demolished and replaced by newly built ones and that the original school gardens be reestablished."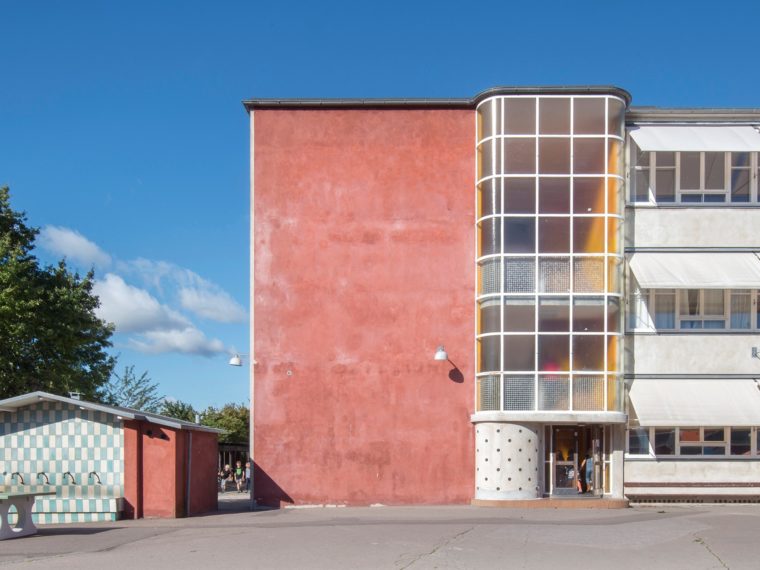 The school has an invaluable cultural-historical value as one of Denmark's first hall-type schools due to the fact that its original functions have been preserved to this very day. Moreover, it is the only school of its kind with a department for delicate children.
We recommended that the full refurbishment of the School by the Sound should focus on both retaining the values of the listed facility and maintaining a modern primary school in terms of organisation and teaching.