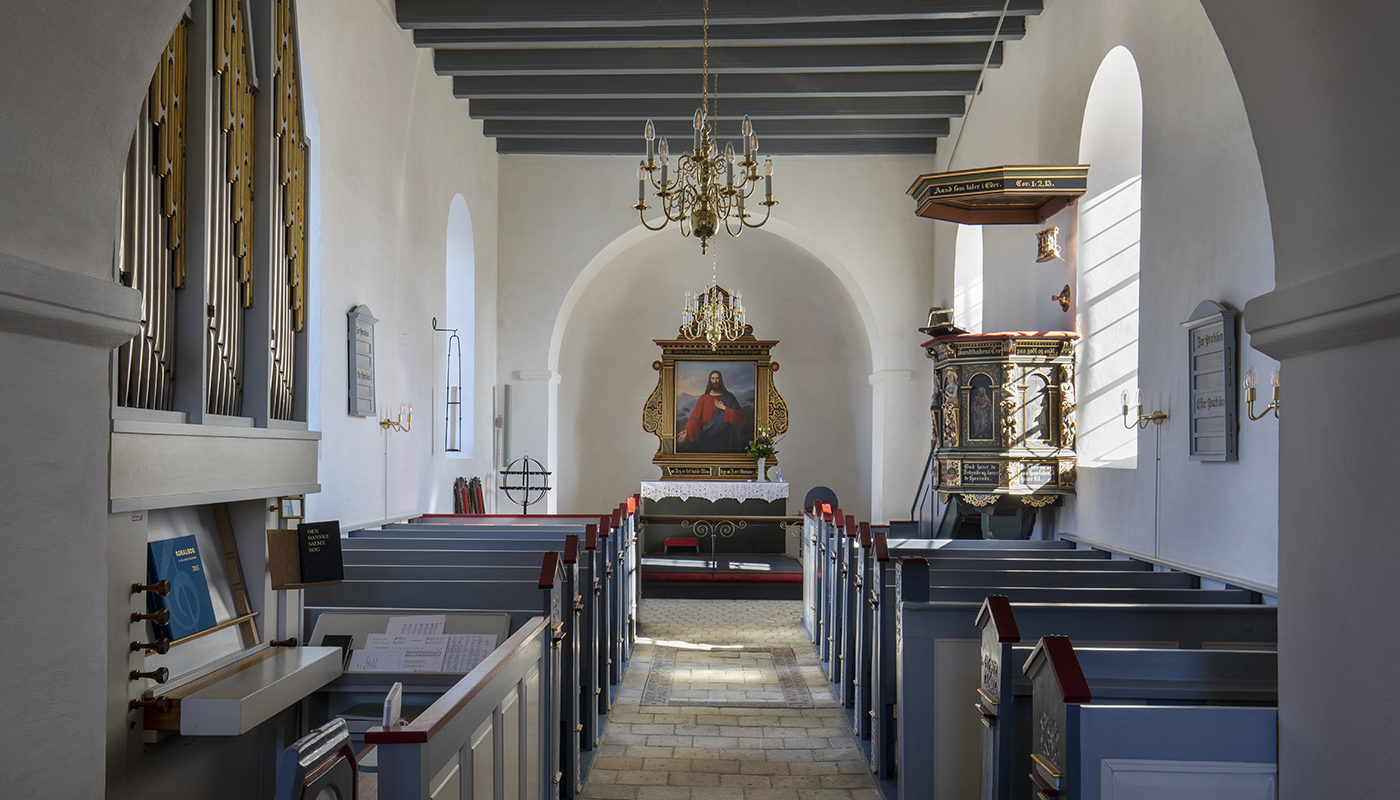 Facts
Theme
Interior refurbishment: whitewashing, new chapel board, renewal of crunch joints in the floor, refurbishment of leaded window in the west, new additional loudspeaker mounted in the north-east corner of the nave, retouching of chair seats
Partners
ABILDGAARD Konservering & Snedkeri, Nordisk Konservering, Einar Kornerup A/S, Sven Hjorth Andersen (organ), C. Møllmann & Co.'s Eftf. A/S, Vagn Nielsen ApS, Snoer Glas, Oticon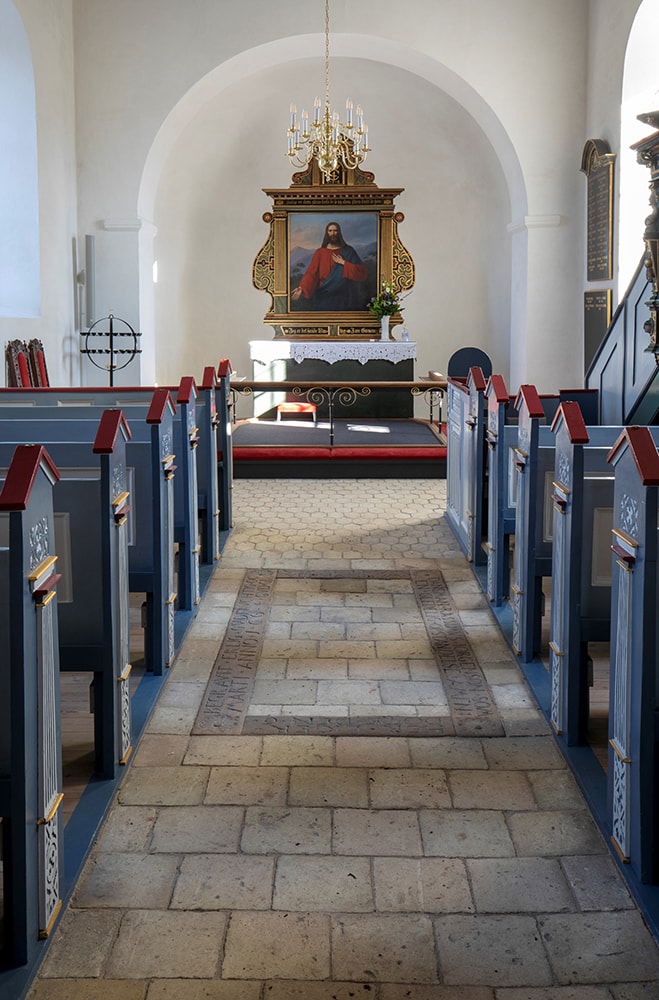 Rebuilt Medieval Church
Veksø Church was built around AD 1100. Of the original Romanesque church, only the nave's heavily rebuilt long walls have been preserved – the tower and porch are late medieval. A major rebuilding in 1866 – probably under the direction of architect Ferdinand Meldahl (1827-1908) – led to the dismantling of the choir, triumphal arch and apse, among other things. The nave was extended to the east, and a new longhouse chancel with an apse was built. At the same time, the four large windows with window sills and round arches were inserted.
Veksø Church is known for the Veksø Candelabrum (or the Candelabrum from Veksø), which is a relic originating from before the Reformation. It is believed to have been used in connection with the baptismal rite.
"The existing joints in the floor have been thoroughly vacuumed so that the joint material has been removed. The joints have then been filled with fine-grained sand without salt and iron compounds."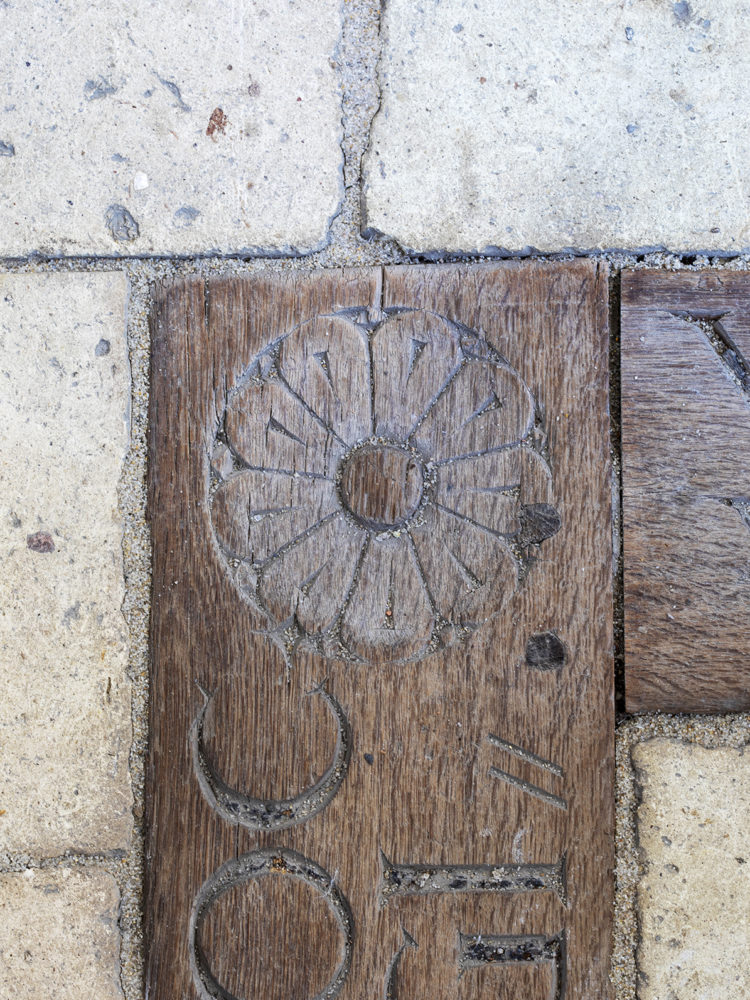 The church floor consists of yellow handmade tiles in various formats and with loose sand as joint material. The parish council of the church wanted to establish fixed joints to be able to vacuum the floors in future and thereby achieve a satisfactory level of cleaning. This will reduce the risk of mold formation in future.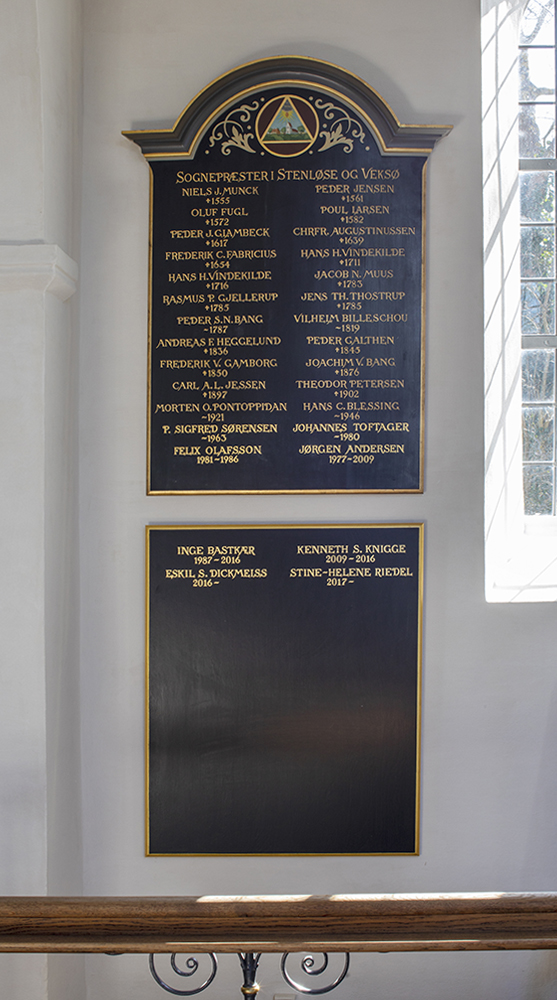 The existing plaque of the names of the pastors of the church had reached its maximum, and thus the need for a new one had arisen. A new plaque has therefore now been added in the church.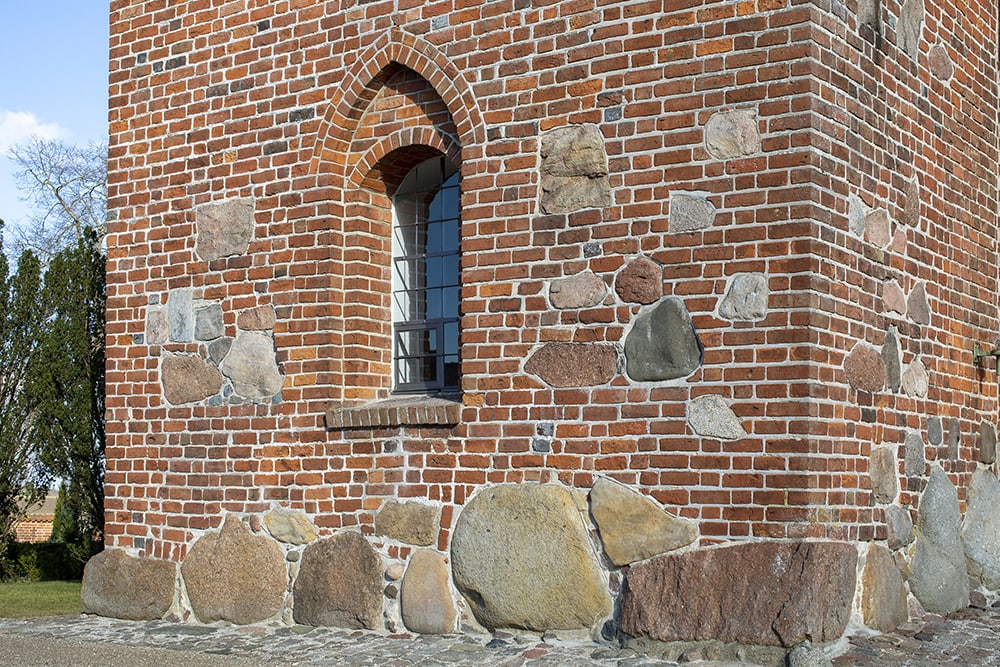 Over time, the church's lead windows had become leaky, and the stay bars, etc, were rust-infested. The lead also needed a re-examination. The church ward council therefore wanted to repair the church's leaded lights.
"Veksø Church wanted to carry out a whitewashing of the church's interior walls and to repair the cracks that had appeared in them over time."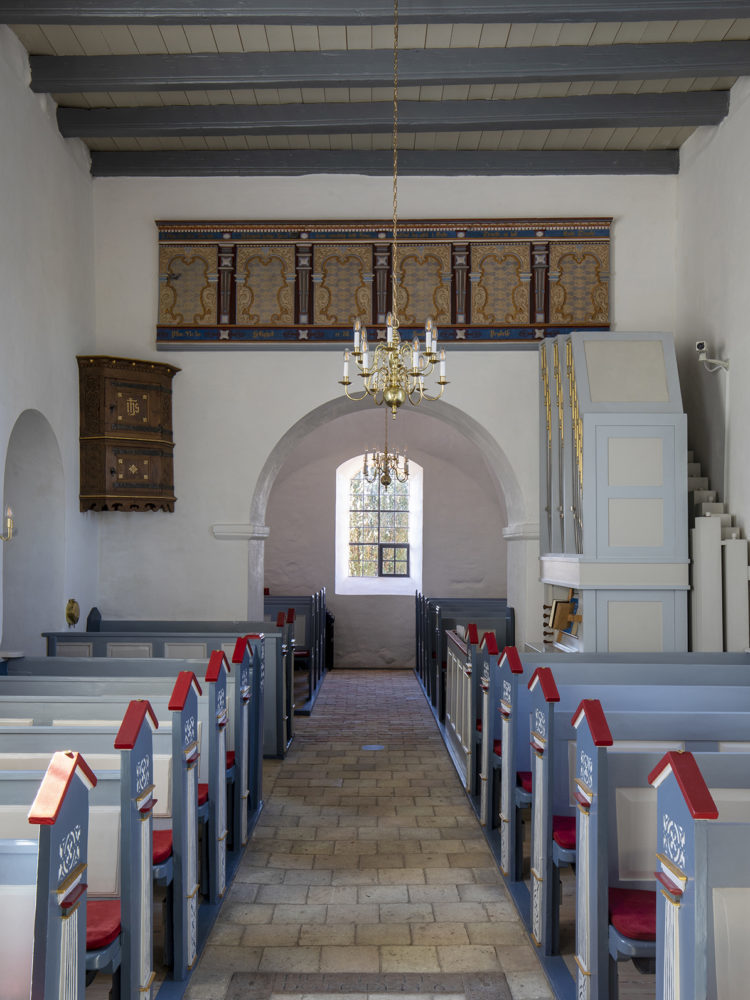 Whitewashing, Repairs and Technical Upgrading
Veksø Church wanted to carry out a whitewashing of the church's interior walls and to repair the cracks that have appeared in them over time.
In addition, the church has also been upgraded technically, as only one loudspeaker was established in the church room, which was located in the southeast corner of the tower room. The rows of chairs in the nave were not covered by the sound reproduction from this loudspeaker, and it was difficult to hear the pastor's speech from the pulpit, especially on the rows of chairs to the east. Therefore, a new complementary loudspeaker has been installed in the northeast corner of the ship.