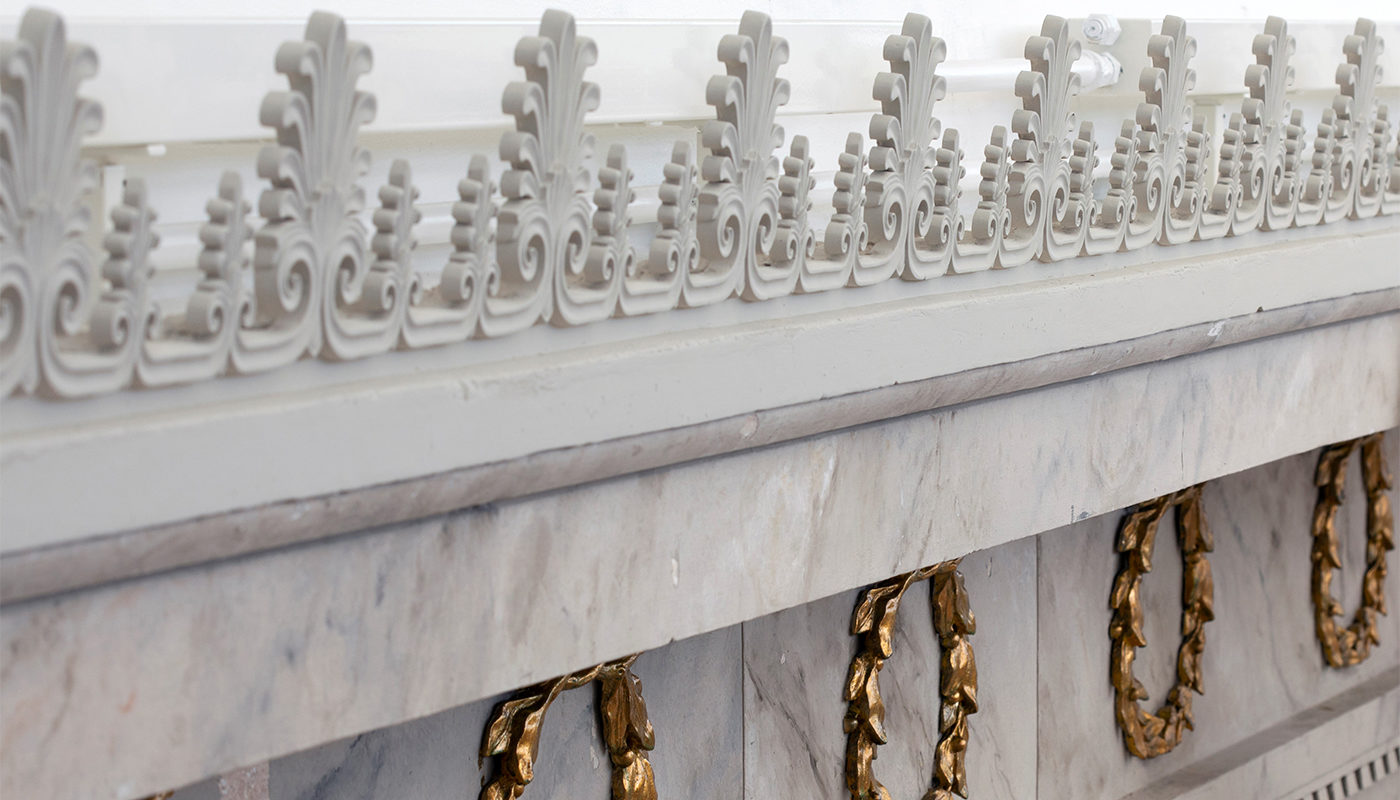 24 September 2021
Recently, we found the fittings from a frieze on the cornice of the greenhouse Pompeii during our restoration of Carlsberg Academy – brewer J.C. Jacobsen's old villa in Valby in Copenhagen. The frieze had previously been removed by the famous Danish scientist Niels Bohr, who in his time as a resident of the Honorary Residence – the current Carlsberg Academy – replaced it with a string of light bulbs!
The stucco frieze, which consists of acanthus leaves and volutes, has now been recreated on the basis of an extensive amount of archive photos.
Carlsberg Academy will reopen later this year after a thorough restoration of the complex carried out by Elgaard Architecture.