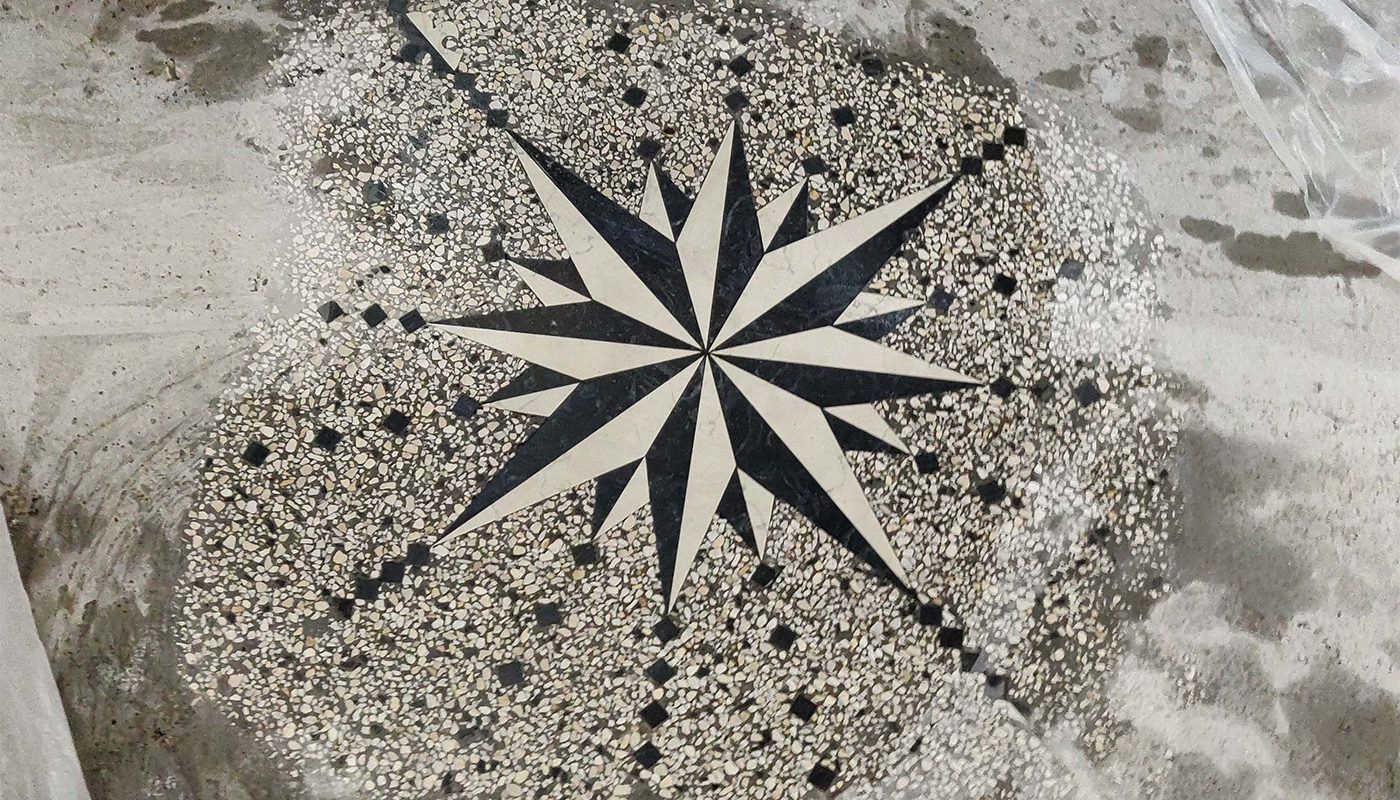 17 November 2021
The Carlsberg Foundation and the Royal Academy share a building on H.C. Andersens Boulevard 35 in central Copenhagen. We have rebuilt the entire 2nd floor of the Royal Academy to bring the decor in line with the company's needs, and now the toilets in the common area on the 3rd floor are also being renovated. Even they get nice embellishments!
For instance, we and Holbæk Terrazzo have created a decoration in the floor in the shape of a compass rose from one of the old maps of Denmark, which the Royal Academy published in the 18th century. The maps from the Academy, which were printed from 1768 onwards, were the most groundbreaking maps since the documentation of the country's borders began.
Take a look at these images of the compass rose's black and white fields in water-cut marble – it also has black marble tiles / mosaic lines emanating from the rose. The outline for the compass rose derives from a map of Zealand from 1777 and has a precise orientation to the north.