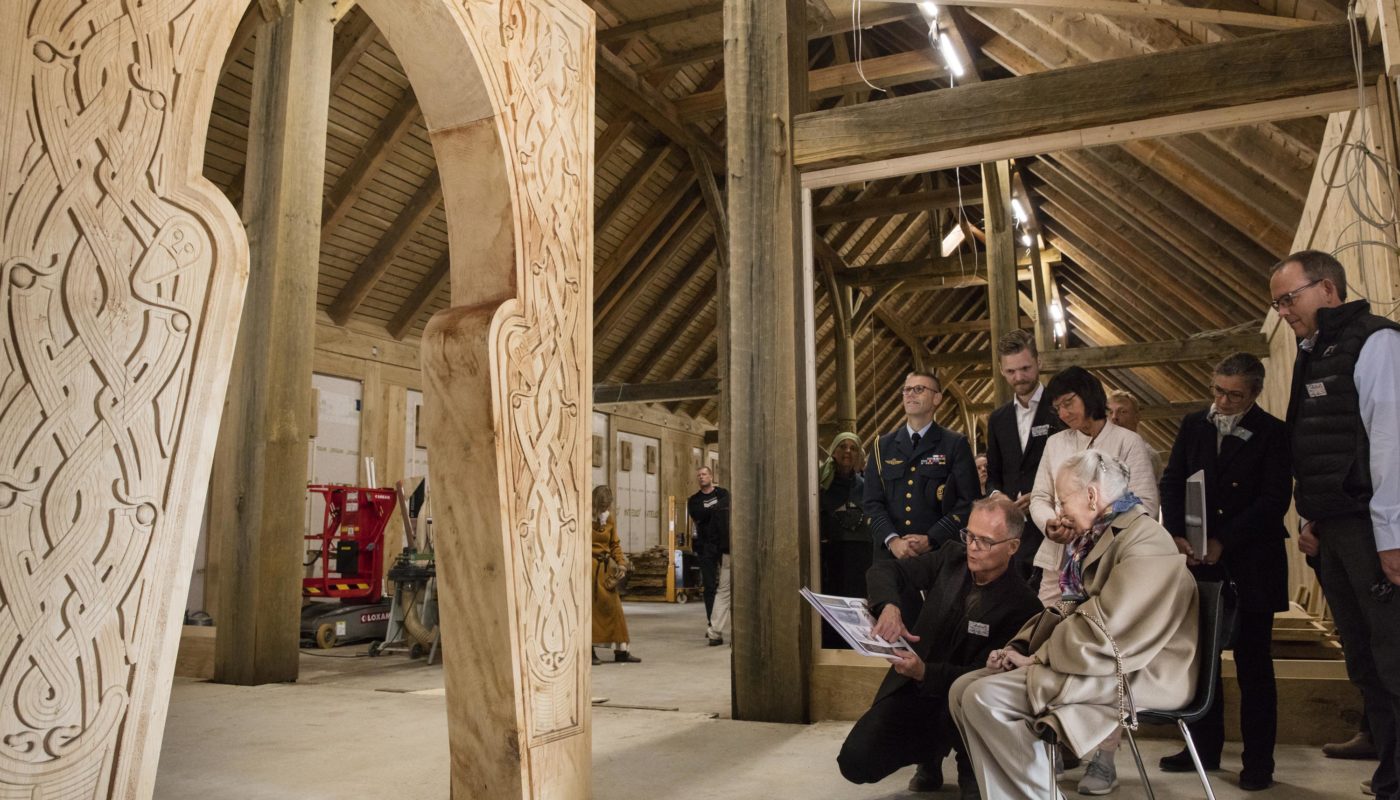 3 May 2019
This week, the construction site of the King's Hall in Lejre Land of Legends had a special and unofficial, private visit by Her Majesty Queen Margrethe who is the protector of Lejre Land of Legends.
The Queen was very enthusiastic about the project and took her time to visit the construction site and meet the many dedicated enthusiasts who have joined forces to make the large-scale construction project of the impressive King's Hall from the 700s come true.
Elgaard Architecture are client consultants on the project, which is supported by the A.P. Møller Foundation and the Augustinus Foundation.
Photo: Ole Malling / Lejre Land of Legends