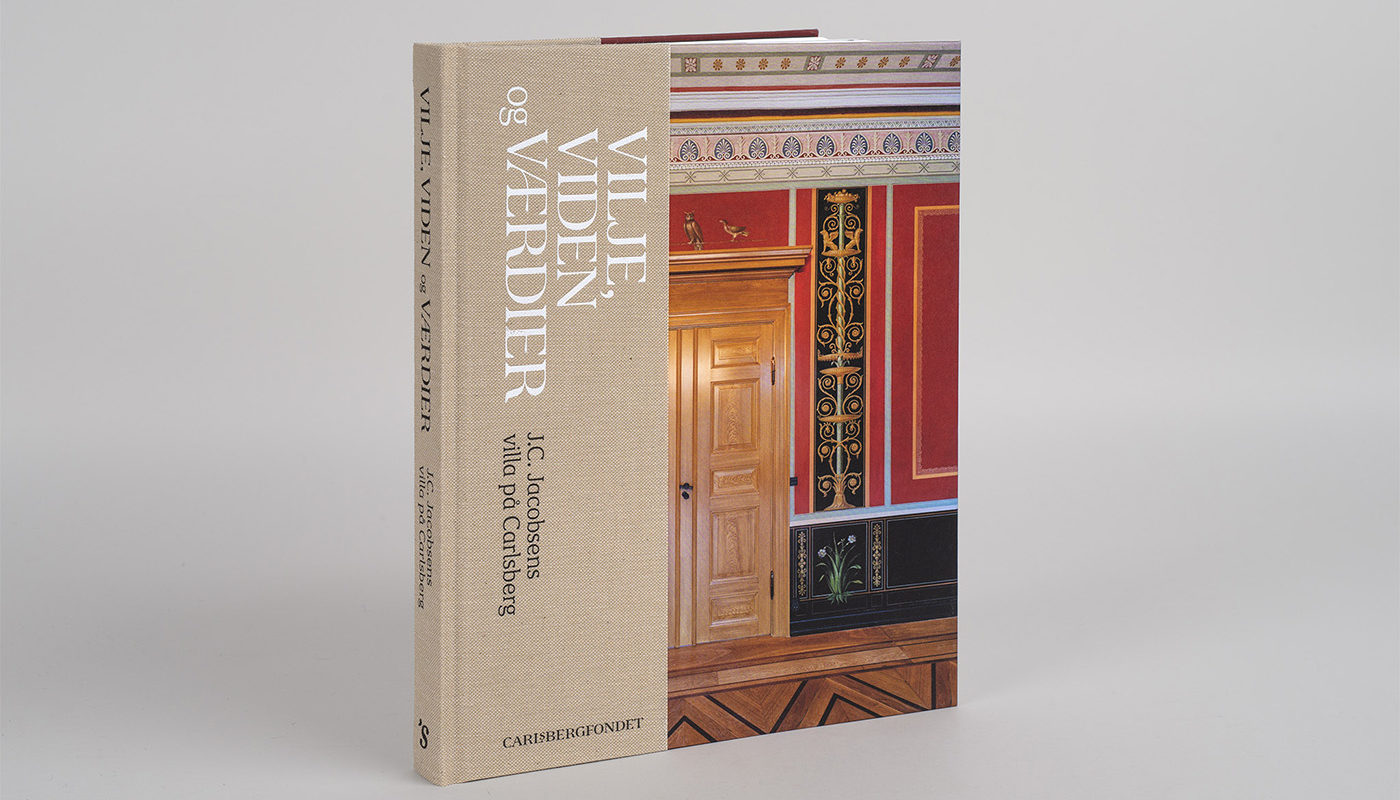 26 January 2022
The brewer J.C. Jacobsen's beautiful villa complex at the old Carlsberg breweries on Valby Bakke in Copenhagen has been thoroughly restored by the Carlsberg Foundation, and Elgaard Architecture has been in charge of the extensive project, which has involved 36 different crafts.
The most thorough restoration to date of the villa from owners J.C. and Laura Jacobsen's time in the mid-19th century is celebrated with the publication of the richly illustrated book Will, Knowledge and Values ​​- J.C. Jacobsen's villa at Carlsberg (in Danish only).
In the book, the story of life in and around Carlsberg's unique villa is told by six experts, among others focusing on the villa's architecture, landscaping, artistic decorations and restoration as well as the scientists who occupied the villa as an honorary residence, including world-famous Danish scientist Niels Bohr.
After the gentle restoration, which has been carried out with the help of some of the country's most skilled craftsmen, the villa again stands as in the time of J.C. and Laura Jacobsen and with newly added artistic contributions. From the spring of 2022, it will again function as a base for the Carlsberg Foundation's scientific symposia under the name Carlsberg Academy.
You can buy the publication on Strandberg Publishing's website via the link above and read more about the book and the restoration of the villa on the Carlsberg Foundation's website.
You may also want to listen to the P1 programme "Kulturen" with the title "At Carlsberg, Denmark's perhaps most beautiful house is located" (scroll down the page), in which art historians Birgitte Possing and Marianne Krogh tell the story of the house and the Jacobsen family.