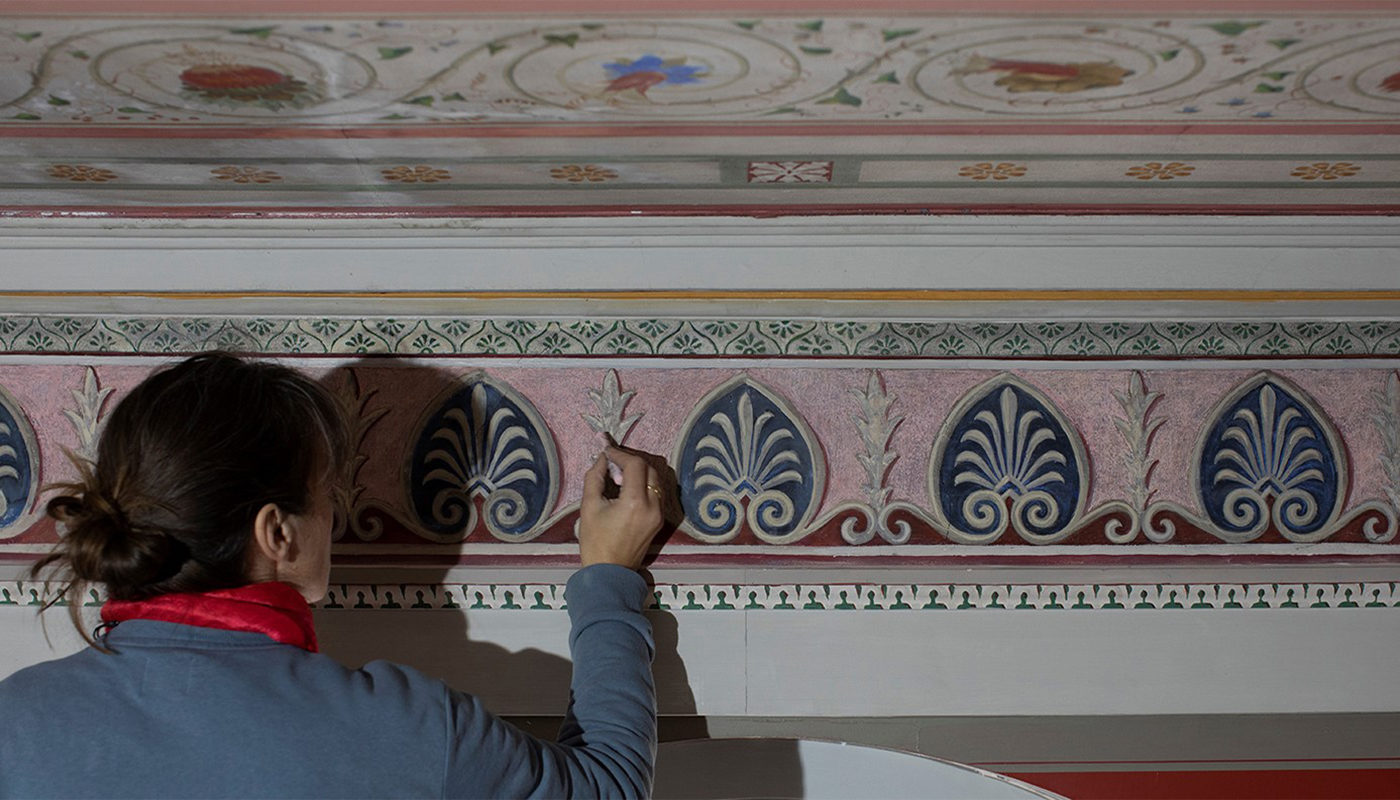 10 March 2021
Through the past century, the lavish decorations in the unique and sumptuous private residence, which the brewer J.C. Jacobsen (1811-87) had erected for himself in Valby in the middle of the 19th century, have been obscured and covered by paint – some as recently as the 1990s! Now the decorations of the villa are being recreated by super-skilled painters, conservators and plasterers and with Elgaard Architecture as the architects of the restoration project.
Take a sneak peek into the house in this video made by photographer Karina Tengberg for the Carlsberg Foundation and listen to architect Anne Nebel from Elgaard Architecture when she shows us around the villa and tells about the extensive project.
The Brewer found the inspiration for the interiors of his villa on his travels throughout Europe, and he made several of the sketches and drawings for the villa himself. After his widow Laura Jacobsen died in 1911, the house was transformed into an honorary residence for scientists. For example, the world-famous Danish scientist Niels Bohr (1885-1962) lived in the house during  the years 1931-1962 in which he made a number of changes to the villa, which you can also find out more about in the video (Danish speak only).