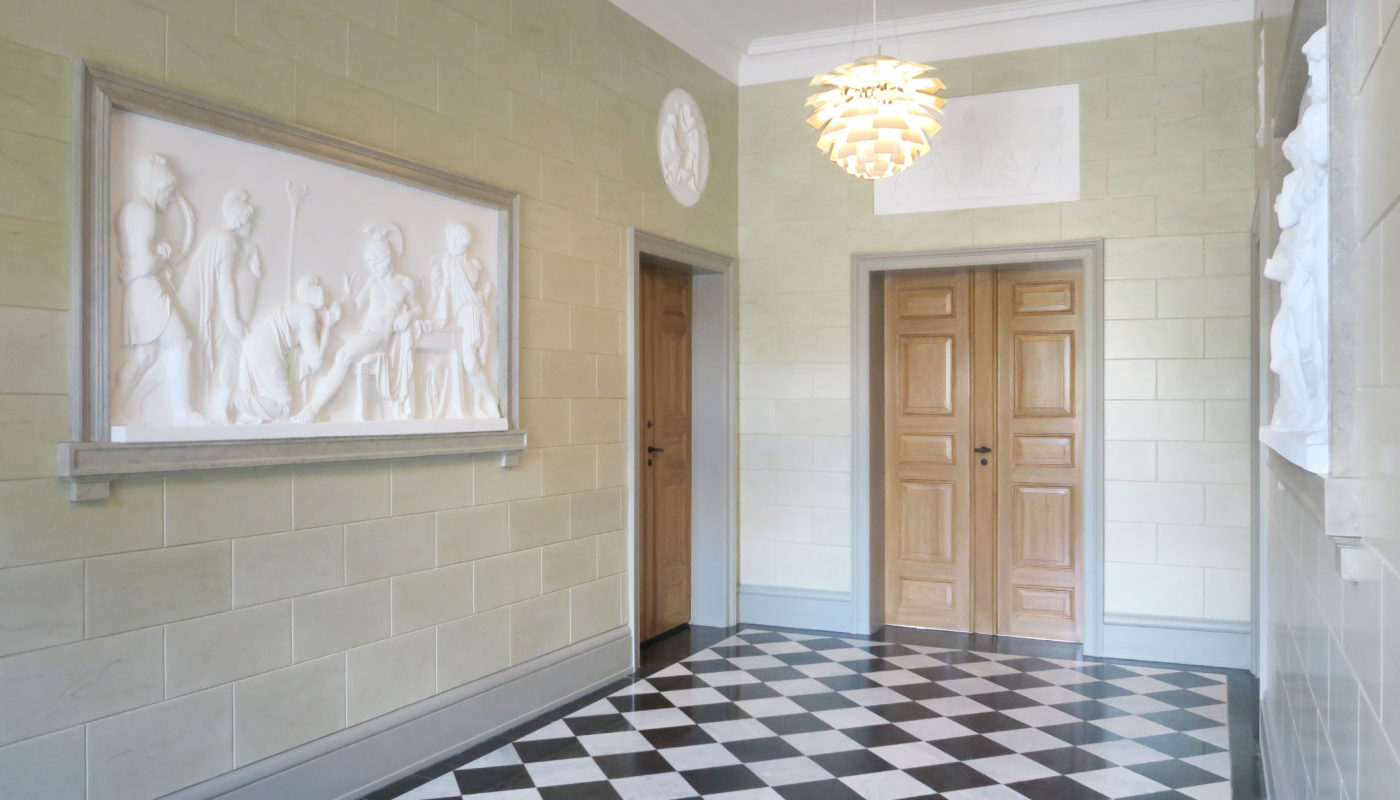 20 May 2019
For the Carlsberg Foundation, Elgaard Architecture has conducted a number of internal refurbishments at Carlsberg Academy, the former Honorary Residence, which brewer J.C. Jacobsen had erected for himself and his family in 1847-53 (the main building) and 1876-78 (the Pompeii conservatory).
So far, the refurbishment has included four sanitary rooms with anterooms as well as cloakroom, vestibule and hall. The original colour scheme has been restored, marbled as well as tared surfaces have been reestablished. In addition, new stone floors have been laid. Lighting and design of new fixtures have been executed by designer Marianne Tuxen.
Currently, Elgaard Architecture handles the refurbishment of the villa's two conservatories, The Winter Garden and Pompeii. In addition, a comprehensive colour archaeological study of the entire ground floor is carried out.