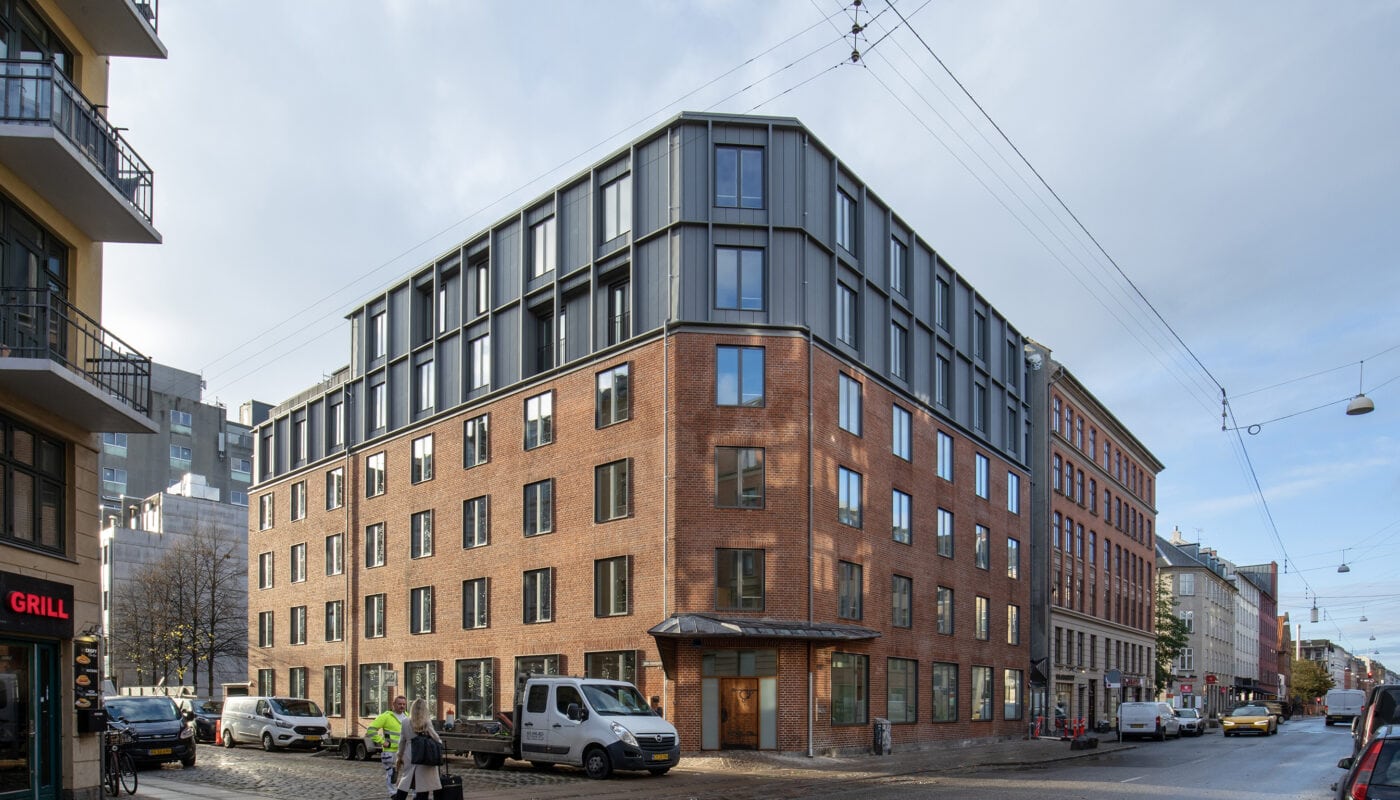 03. november 2022
The Men's Home in Vesterbro was inaugurated after nearly two years of refurbishment and extension, with the aim to create a better physical framework and environment for the daily life of its residents, users and employees.
The original building from 1960 has been thoroughly refurbished and extended with two new floors and an enlarged yard. The A. P. Møller Relief Foundation, the Augustinus Foundation, Aage & Johanne Louis-Hansen Foundation and the Oak Foundation has contributed with 100 million DKK in order to support this project to be realized.
The Men's Home is visited every day by between 400-600 people, so the residents and visitors first contact point on the ground floor has been given more space and a new large dining room with a production kitchen, where food can be prepared.
A health and dental clinic have been established on the 1st floor, the latter under the auspices of Copenhagen Municipality's adult dental care. The extension with the dining room and kitchen takes up most of the former backyard, but has also made room for a new green terrace on the roof with access from the 1st floor. Throughout the construction, the residents have been housed in Valby.
Client consultant: Elgaard Architecture
Main contractor: Albjerg & Buchardt Arkitekter
Lead contractor: Einar Kornerup
Sub-consultants: Edouard Troelsgård Consulting Engineers and Gert Carstensen Consulting Engineers