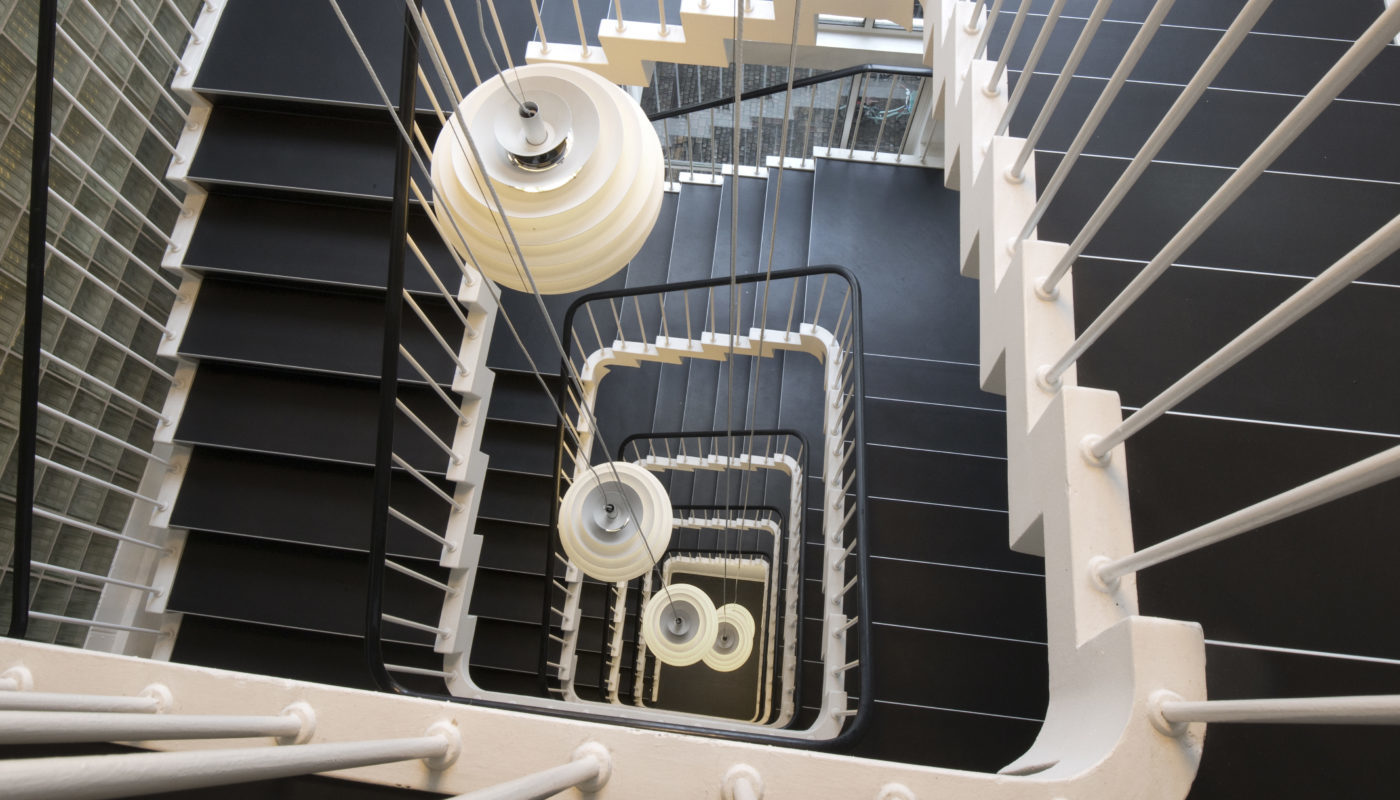 Back to project overview
Bredgade 40
In 1954-58, the insurance company Baltica erected a completely modern building at Bredgade 40 in central Copenhagen, designed by the architect Svenn Eske Kristensen (1905-2000). Baltica used to own the 18th-century neighbouring Bernstorff's Mansion. The Danish Agency for Science and Higher Education currently has its offices at Bredgade 40, which upon their relocation later in 2020 will be refurbished and developed by Elgaard Architecture for the real estate company Jeudan. The building will thus regain its 1950's interiors and its many original details which will thus be preserved for posterity.
Facts
Theme
Reconstruction and renovation
Partners
NT Consulting ApS, JL Engineering A/S, Stokbro Rådgivende Ingeniører ApS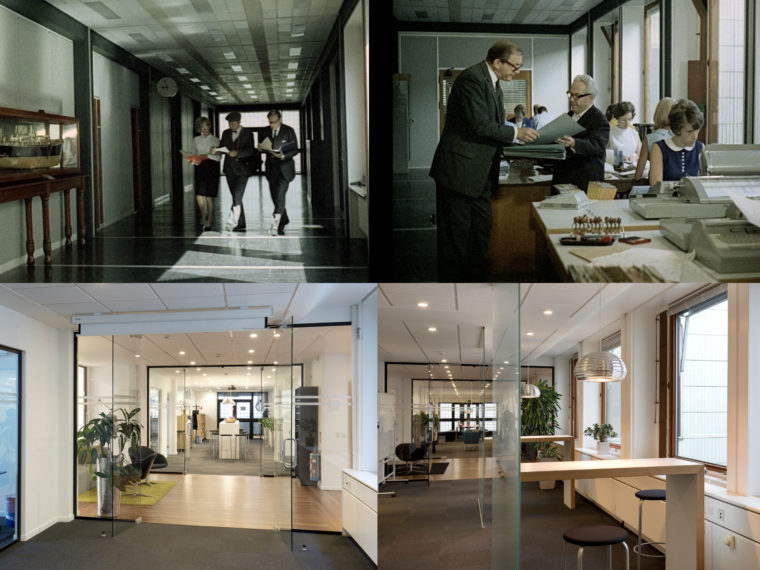 A House with a Starring Role
The modern office property in Bredgade 40 in central Copenhagen had a starring role in the Danish cult film about the ship "Martha" from 1967. The film was directed by Erik Balling and had a whole string of well-known Danish actors as cast. In the 1950's interiors of the property now to be restored, the film's shipowner O.P. Andersen and his staff had their offices.
The photos to the left show the past and the present in Bredgade 40. The top pictures originate from the film "Martha", while the bottom ones show the current conditions from the same angles. The property is conservation-worthy and consists of a building facing the street as well as side and back buildings. Bredgade 40 was awarded a prize by the City of Copenhagen in 1959.
"The property is a prime example of a modernist construction adapting to its surroundings in historic Frederiksstaden."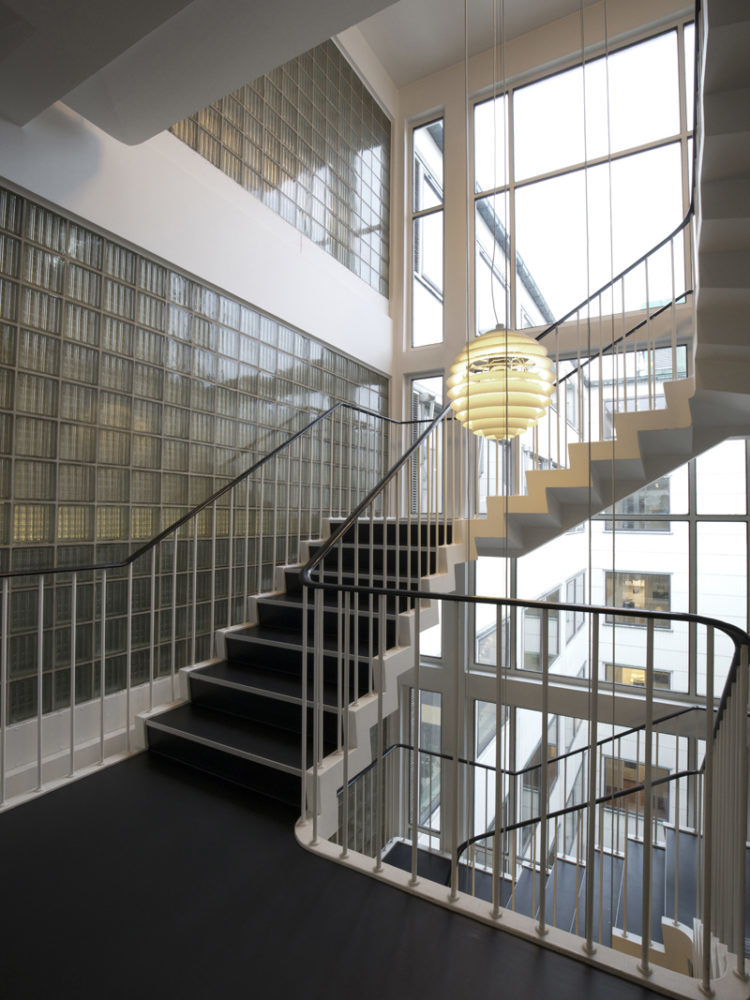 Svenn Eske Kristensen (1905-2000), who designed the property in Bredgade 40, was a Danish architect and a Royal Building Inspector in the period 1961-1975 and one of the most productive, functionalist architects in post-war Denmark.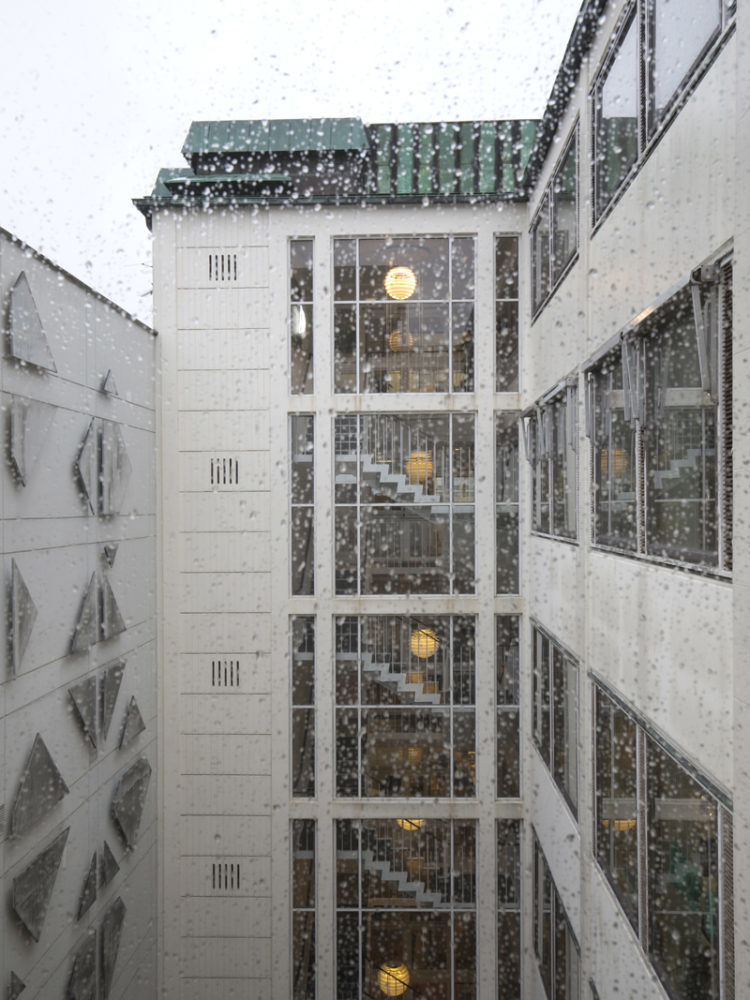 In 1959, the property was awarded a prize by the City of Copenhagen. It is located next door to the 18th-century Bernstorff's Mansion, which in the past had its stables where the modern architecture later settled down.