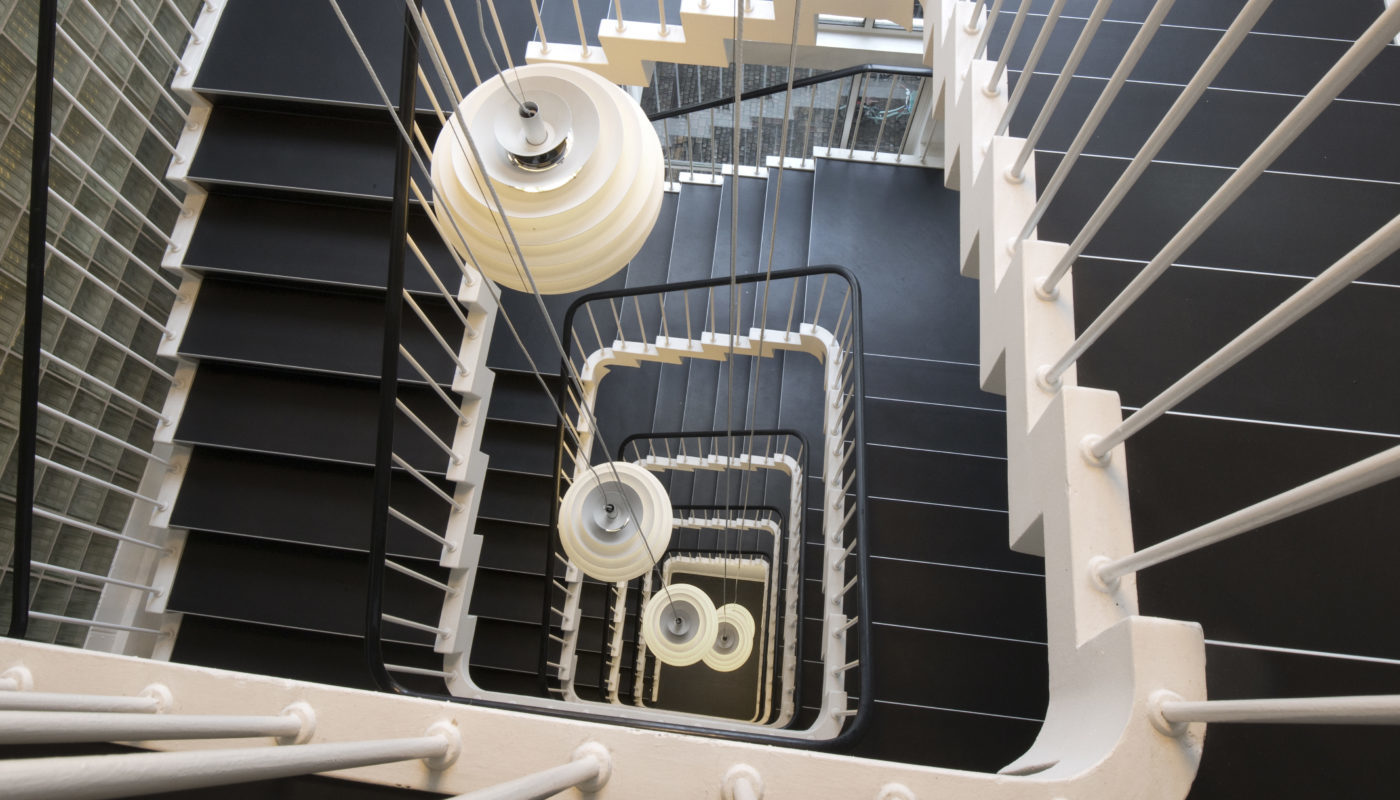 Back to project overview
Bredgade 40
For Jeudan A / S, Elgaard Architecture has restored and rebuilt Forsikringsselskabet Baltica's modernist domicile on Bredgade 40 in Copenhagen, and the property is now a flexible multi-user house with the option of dividing the individual floors into several tenancies.
Facts
Theme
Rebuilding and renovation
Partners
NT Consulting ApS, JL Engineering A/S, Stokbro Rådgivende Ingeniører ApS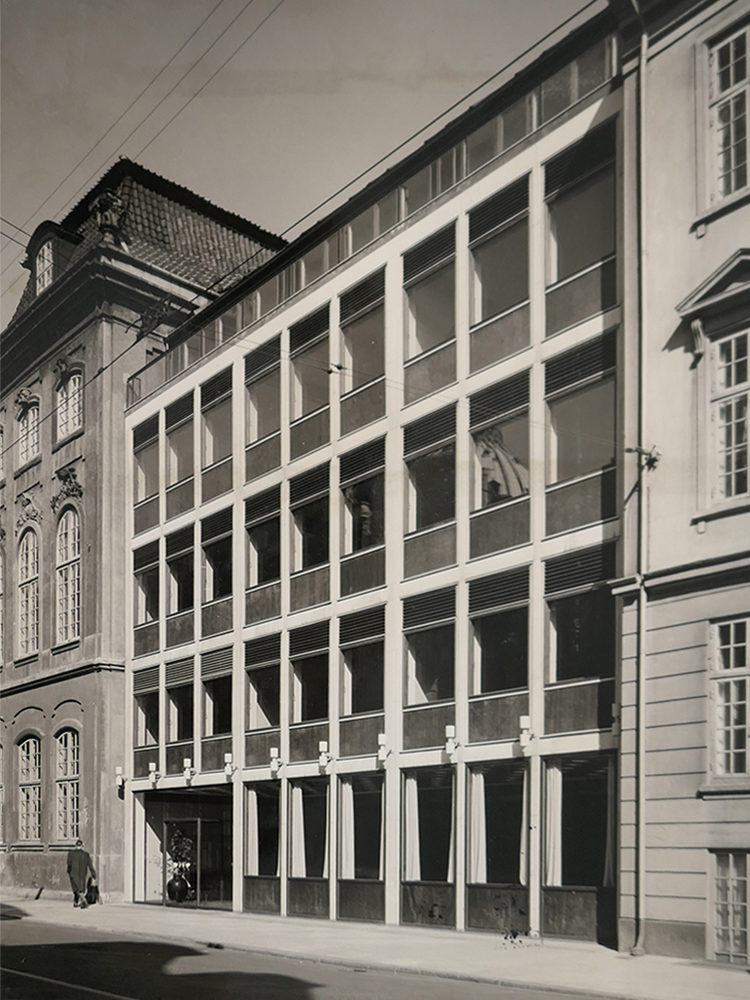 Bredgade 40 was designed in 1954-1958 by the architect Svenn Eske Kristensen (1905-2000). The property consists of a main, side and rear building and is located right next to the baroque Bernstorff Palace (1752-1756).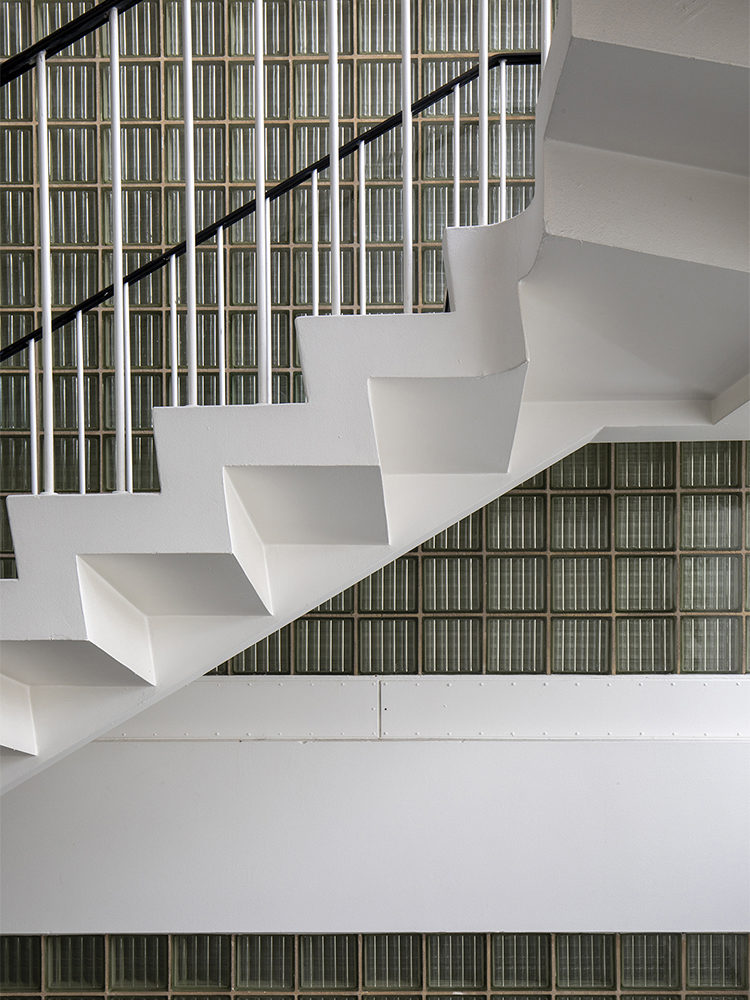 In 1959, the property was awarded a prize for its high architectural quality and fine detailing by the Municipality of Copenhagen. Today, it is classified as preservation-worthy.
"The aim of the project has been to achieve the greatest possible flexibility in relation to the property's function as a rental property for many different users."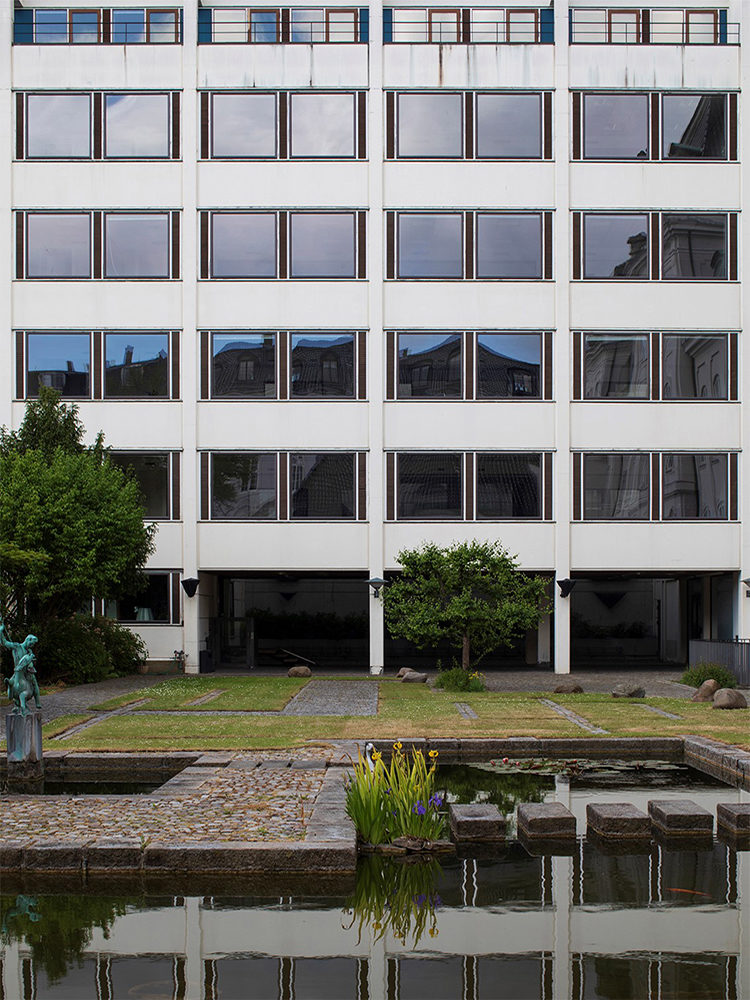 Activation of the Building's Potential
The original, finely detailed, modernist 1950s décor had been lost over the years after several alterations. On the basis of thorough archival studies, the property is now being rebuilt with a focus on highlighting the house's originally high architectural quality.
Technical installations have been replaced and integrated in such a way that the original ceiling height has been restored. Operating and maintenance conditions have been optimised and the number of parking spaces in the basement has been significantly increased.
"Digital 3D processes have strengthened our design process in terms of adapting contemporary functional and accessibility requirements in the historic and sensitive interiors."
3D Processing
To create greater flexibility in the property's internal logistics and flow, a new, central staircase with integrated elevator tower has been established. The staircase is designed in accordance with the spirit of the house and the original material approach, but since it must also function as a new escape route in an otherwise very cramped space, the actual conditions play an important role. Requirements for clearance, construction depth and less tolerance to solve the design have required a special BIM process during design.
With a focus on accurate laser measurements and 3D models of actual conditions, we were able to ensure consistency in the design basis and thus ensure a solid foundation for the execution of the staircase and elevator elements. Continuous photorealistic visualisations created from 3D by our Revit model helped illustrate and communicate our approach and design intentions far into the process.
Digital processes have strengthened our design process in relation to contemporary functional and accessibility requirements, but also provided a spatial sense of how the new staircase could fit into the historic and sensitive interior early in the project.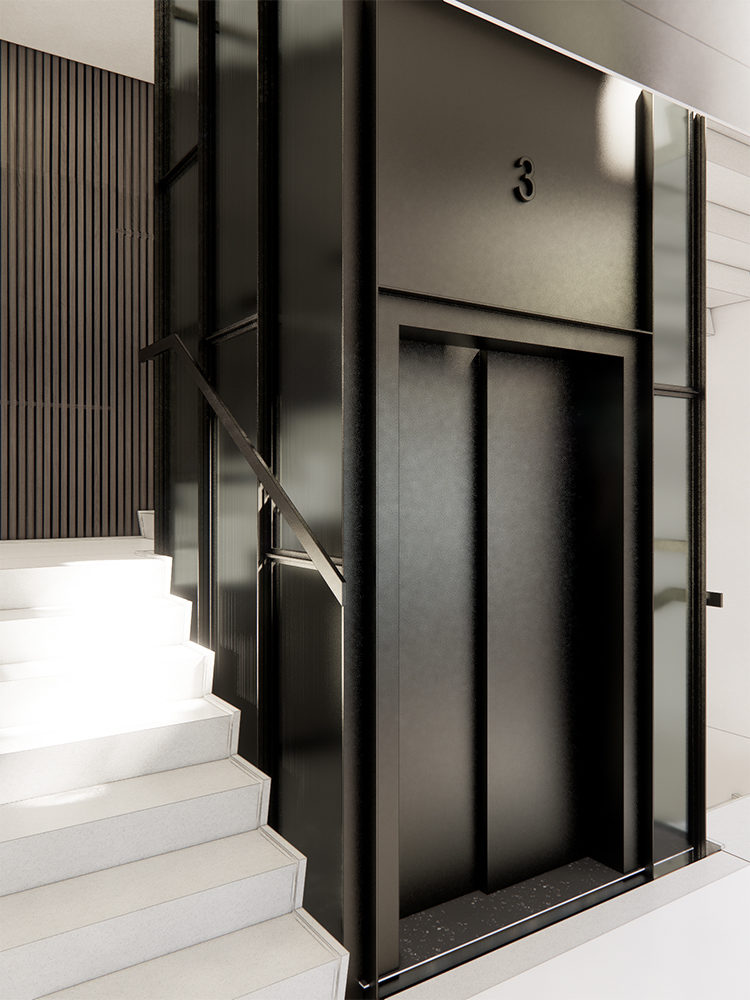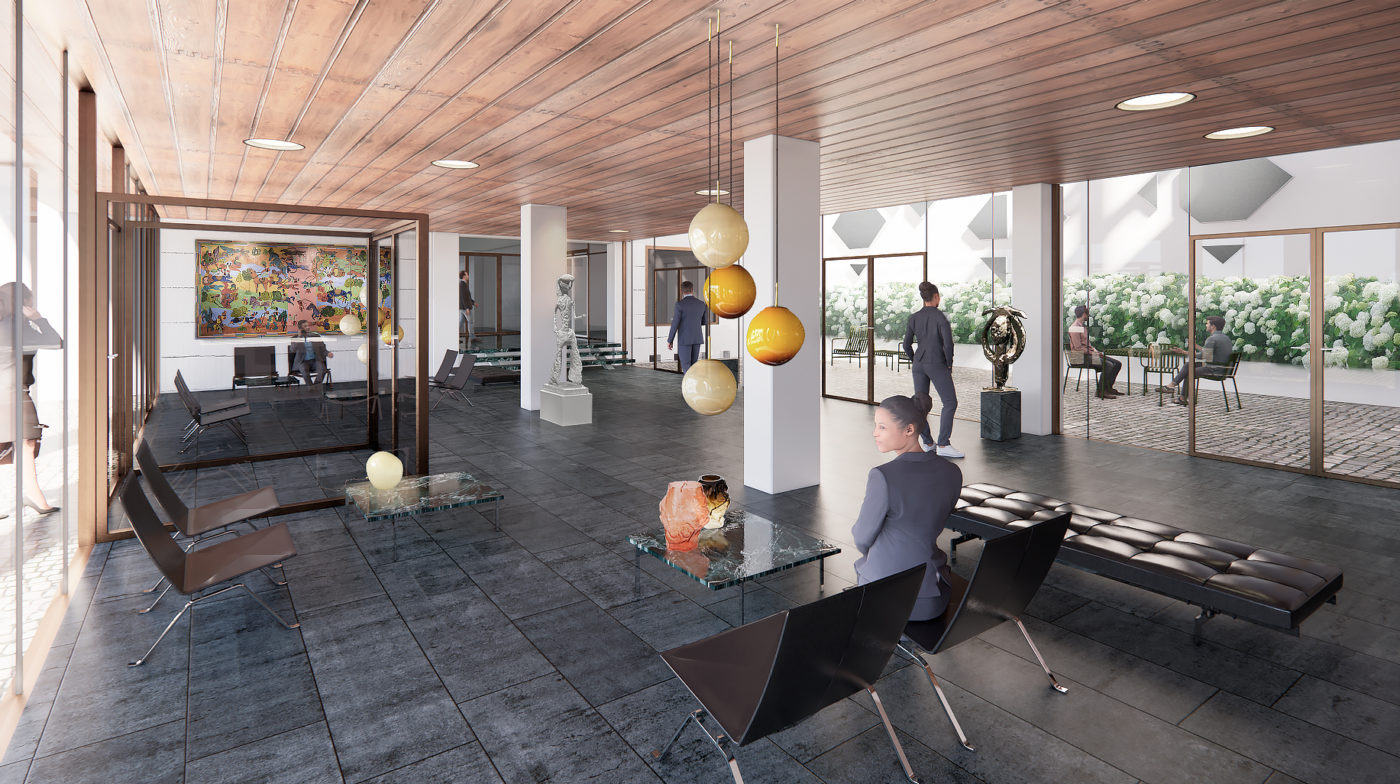 On the ground floor, the foyer area with reception will be gently expanded to accommodate the new use of the building. This rendering taken directly from Revit shows a preliminary proposal.