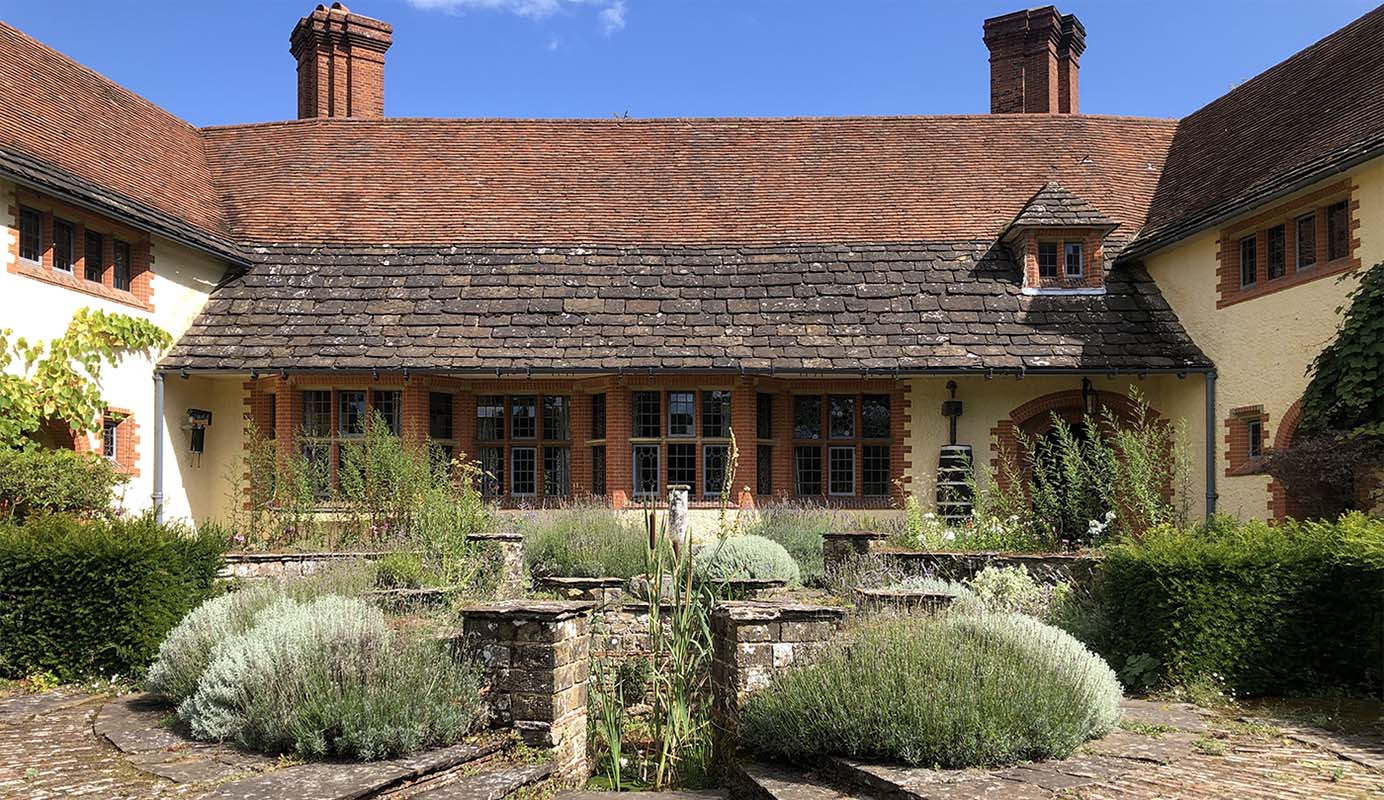 27 April 2021
In September 2019, Elgaard Architecture went to the South of England and London on a study trip, and we had the pleasure of visiting Edwin Lutyens' (1869-1944) fine Arts and Crafts house Goddards, set amidst Surrey's lush, hilly countryside south of London. The house was built in the years 1898-1900 and later extended and is considered one of Lutyens's most important houses from his early period as an architect. It is built in traditional, local materials such as Surrey stone, brick and oak and shows Lutyens' sense of these.
Goddards is a listed building, which is currently rented out as a holiday home via The Landmark Trust. Originally, the house was built on behalf of shipping magnate Frederick Mirrielees and his wife "as a Home of Rest to which ladies of small means might repair for holiday". After a visit to Goddards, Edwin Lutyens wrote: "It seems very successful and the inmates love it and invariably weep when they leave it which is comforting."
You might think of this statement if you visit the beautiful buildings, which contain an abundance of fine and whimsical, architectural details that belong to the Arts and Crafts period, and which in a wonderful way are extremely inspiring in our daily work.
The Arts and Crafts style include well-proportioned shapes, steep roofs, pointed window arches, brick fireplaces and fine, detailed carpentry work and is often characterised by common materials such as stone and tile with an asymmetrical and picturesque building composition.
The Built Heritage and Sustainability
As mentioned, Goddards is part of The Landmark Trust's property portfolio, and the idea behind the organisation is to preserve and reuse the built heritage for new purposes so that it can continue to thrive. This means that the sustainability aspect is in a way prioritised, as the preservation of the building mass instead of possible demolition of it is by far the most sustainable in relation to CO2 emissions.
The Landmark Trust owns around 200 historic buildings throughout the UK and in Italy. You can read more about these magnificent historic properties on the Landmark Trust's website, where you can also book a stay and thus contribute to preserving the built cultural heritage, as all proceeds go to the maintenance and restoration of the houses.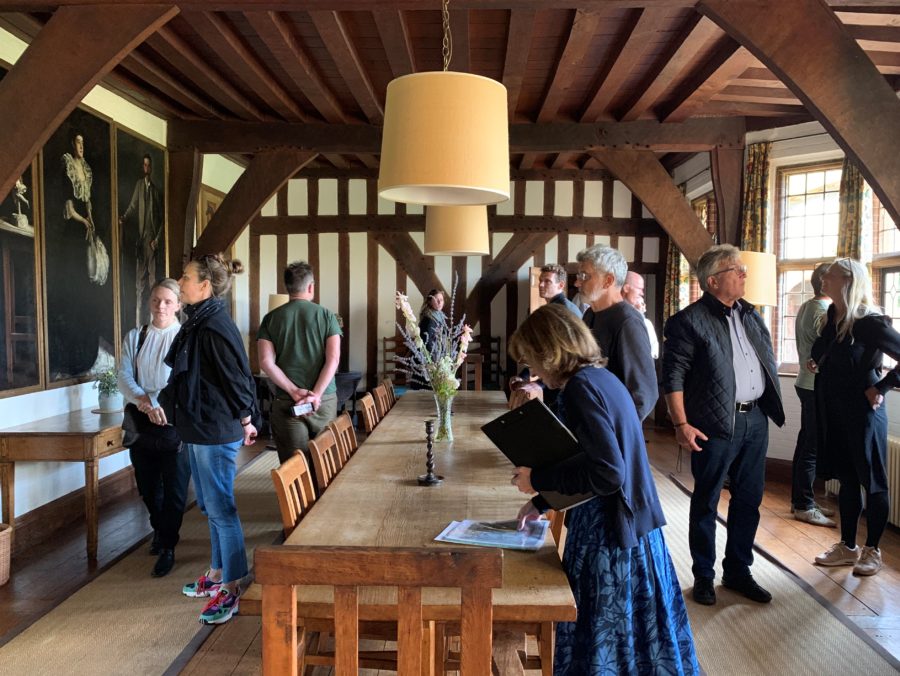 Collaboration with Well-Known Garden Designer
Goddards is also surrounded by a wonderful garden, in which the garden designer Gertrude Jekyll's (1843-1932) visions still flourish in the courtyard space. Lutyens and Jekyll shared a love of local Surrey architecture, landscapes and materials and for many years collaborated on the gardens surrounding many of Edwin Lutyens' buildings. Most of these green oases have now disappeared, but at Goddards and elsewhere around the South of England you still have the chance to walk through their history – also in Jekyll's own home Munstead Wood in the town of Godalming in Surrey, which was also designed by Lutyens. It was the first house that Edwin Lutyens and Gertrude Jekyll collaborated on, and since then approximately 120 other projects of the same nature followed.
The Lutyens Trust
Today, Goddards is home to the Lutyens Trust, a charity that protects, preserves and promotes the cultural heritage of Edwin Lutyens. It was the Lutyens Trust that showed us around Goddards and gave us a very nice introduction to and understanding of this unique, architectural heritage.
So when the Covid restrictions are lifted and it becomes possible to travel again, Goddards is definitely worth a visit and provides a great opportunity of exploring British architectural history.