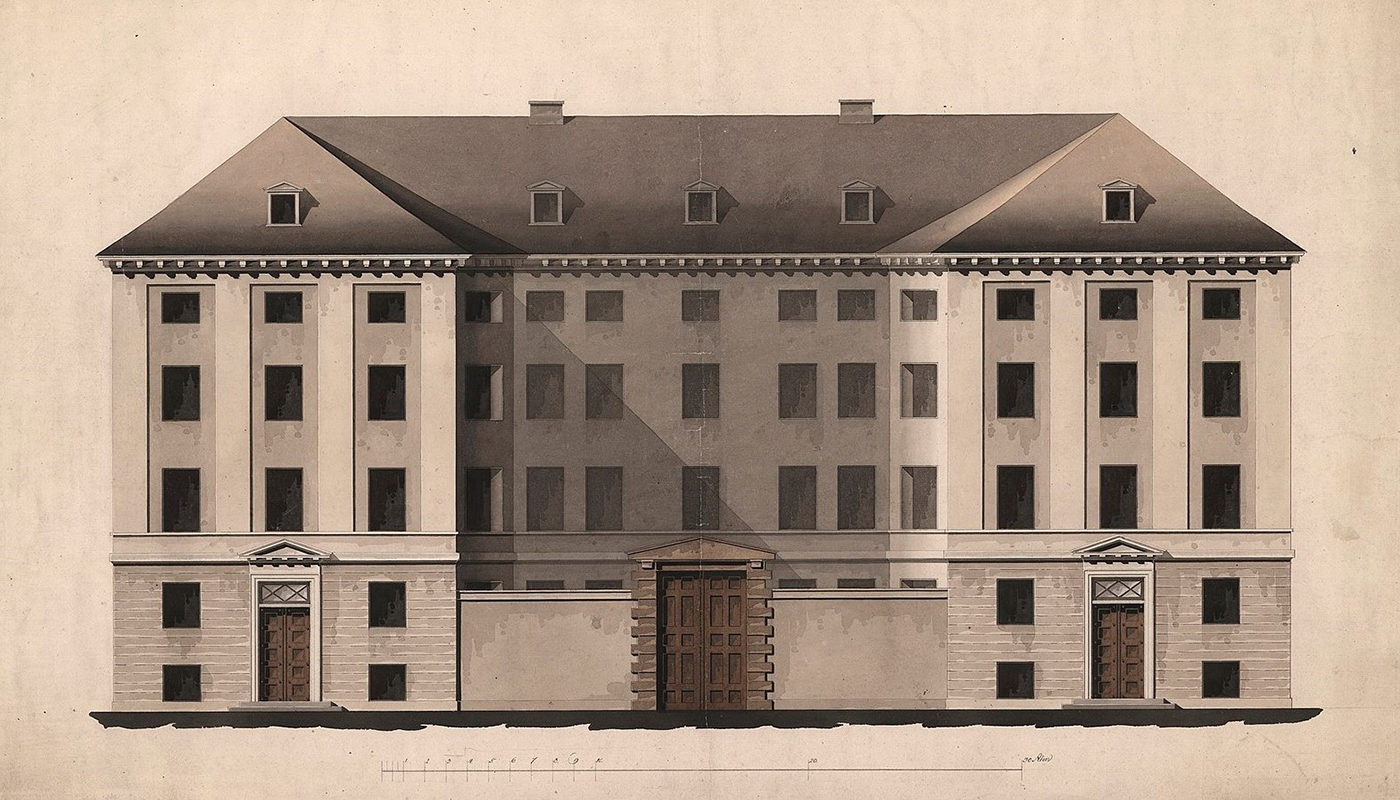 23 March 2021
The Artists' College in Skindergade 34 in central Copenhagen is due to be restored and modernised with Elgaard Architecture as client consultants. For this purpose, we have used a 3D scan for BIM as a basis for the client consultancy, and the digital point cloud will in future be used to extract data in the design and subsequently form the basis of the operation of the College.
The Artists' College is in ill repair and is facing a thorough restoration of all inside and outside parts of the building.
The four-storey building was erected in the years 1812-15 by one of the leading Danish architects of the time, C.F. Hansen (1756-1845). He also designed Copenhagen Cathedral and the former Metropolitan School, now the Cathedral House, which are located adjacent to the College. The three buildings together form a very special area with a unique cluster of C.F. Hansen buildings, all of which were erected after the British bombing of Copenhagen in 1807 which left large parts of the capital in ruins.
The Artists' College in Skindergade 34 opened in 1816 as social housing by the name of the House of Solace and was rebuilt in the 1970s for dormitory purposes with accommodation for 32 students of the University of Copenhagen and the Royal Danish Academy of Fine Arts.