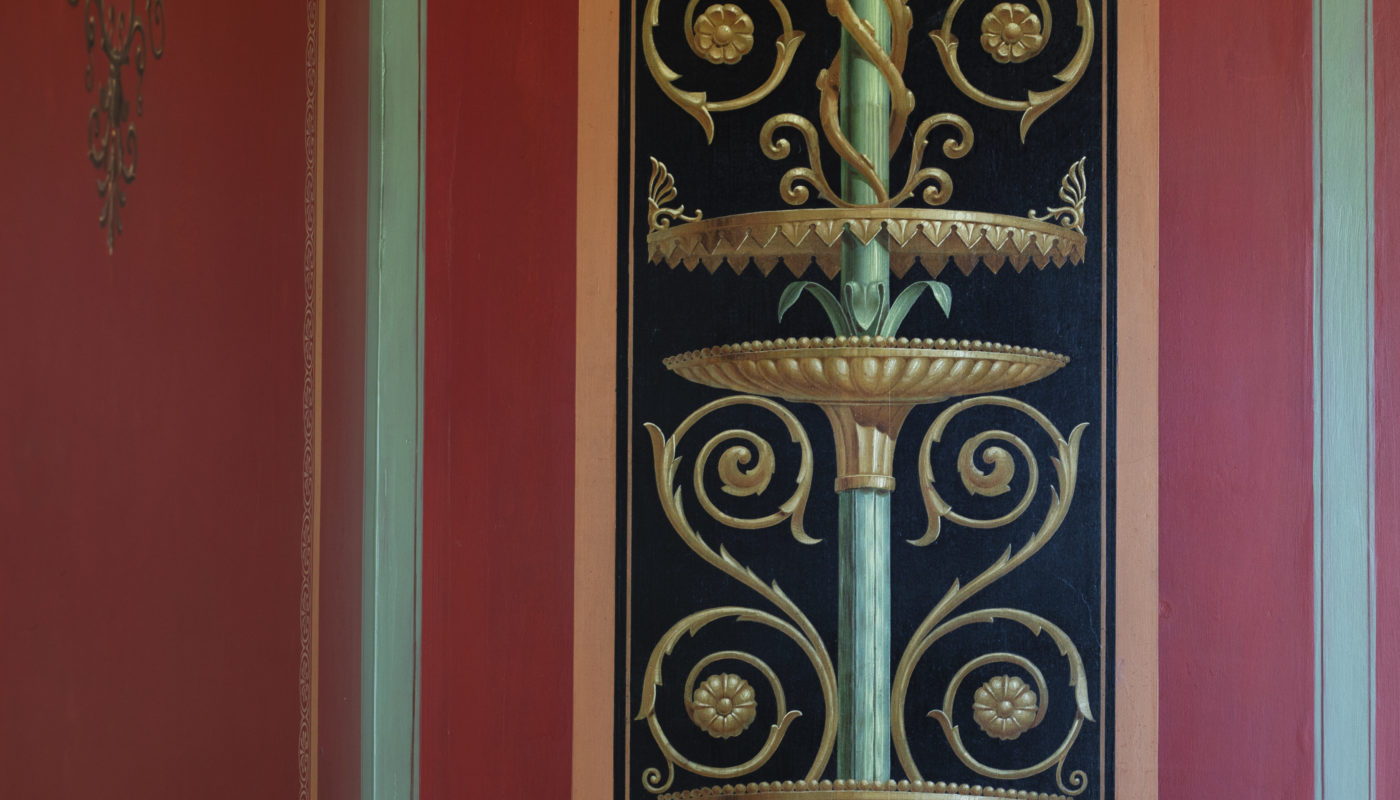 3 September 2020
Pompeii in Copenhagen? Yes, indeed, because brewer J.C. Jacobsen (1811-87), who founded the Carlsberg Breweries, had his magnificent villa on Valby Bakke in Copenhagen – the current Carlsberg Academy – decorated with sumptuous details inspired by beautiful Italy. The brewer had a passion for the cultural heritage and money enough to spend on lavish interior decorations, and this combination played out in the most beautiful way in his villa. The passage of the years and the changing moods of fashion have, however, obscured the beautiful appearance of the rooms, and the Pompeian decorations, for instance, have been painted over regularly.
The Carlsberg Foundation, who currently owns the villa, now wants to recreate the atmosphere from the days of J.C. Jacobsen. Therefore, painters, conservators and plasterers are in the process of uncovering the original surfaces, and in this video you can take a peek inside the villa and watch how they work. And since ceilings, walls, columns and woodwork were projected as a harmonious whole at the time of construction, it gives the house an architectural boost to bring the original decorations of the building back to light.
Brewer Jacobsen built his private villa near his brewery on Valby Bakke in the years 1847-53 and the greenhouse Pompeii in 1876-78. Today, Carlsberg Academy occupies the villa in which the Carlsberg Foundation hosts its conferences and other scientific symposia.