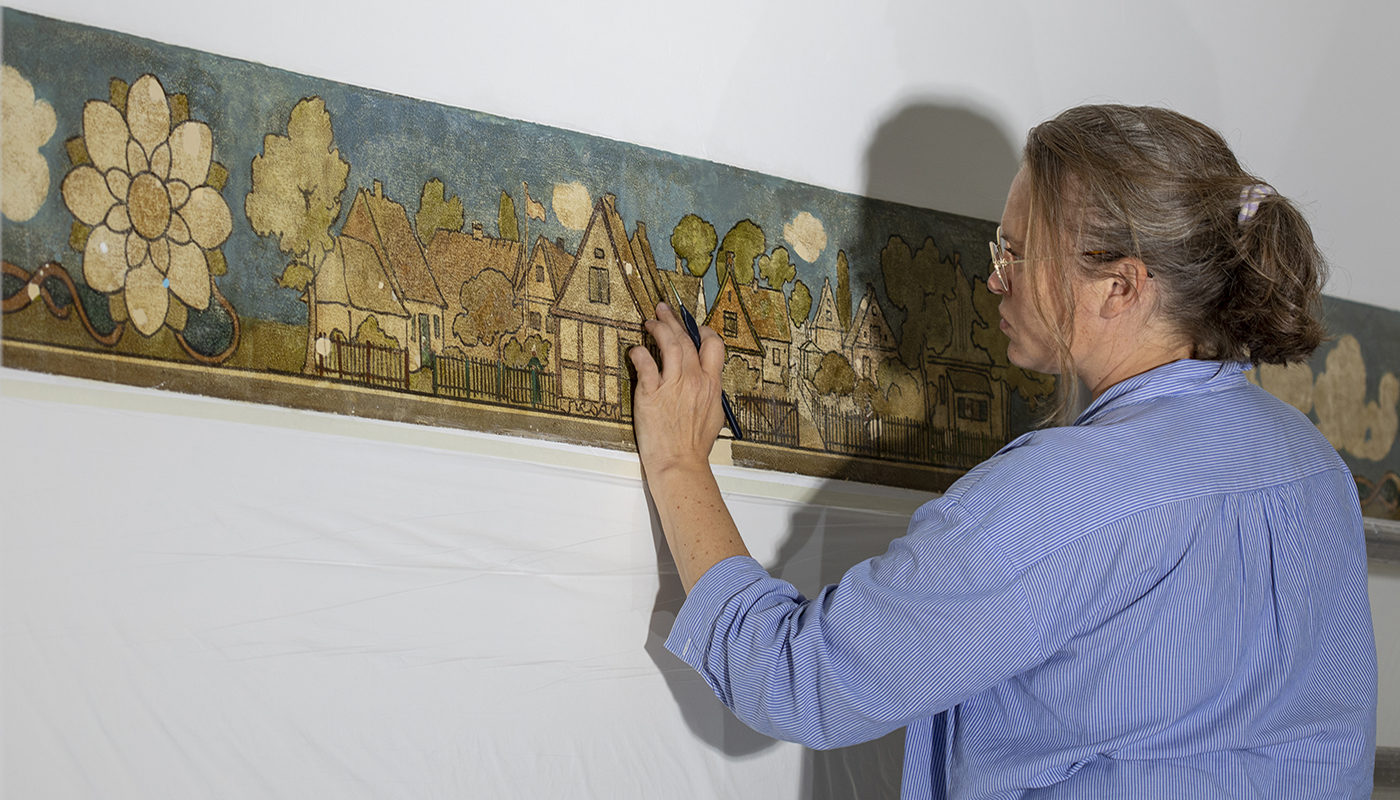 3 November 2021
Decorative, historic wall friezes and beautiful stucco ceilings have emerged during a BabySam store restoration in the iconic and listed property Vibensgaard in Østerbro in Copenhagen in which Elgaard Architecture is currently engaged. The restoration of the premises is initially and to a certain extent connected with a planned restoration of the façades, which must, to the greatest extent possible, be restored to their original appearance.
Vibensgaard was designed by architects Anton Rosen (1859-1928) and Peter Neerskov (1861-1919) and is a beautiful representative of the Art Nouveau style in Denmark. The friezes and stucco ceilings are Anton Rosen's original design and have survived the test of time due to the fact that they have been covered by suspended ceilings and chipboard walls for decades.
The friezes in the shop premises are now being restored by conservators Anne Brøndum Torp from Brøndum Konservering and Mette Falk from Falk Konservering and will in future be part of BabySam's interior. The walls have been covered with base paper and painted white, so that the original colours can be restored at a later date, if need be. In terms of the stucco ceilings, they have been partially restored, and the places in which this is not the case they have been covered, so that they too can be fully restored later.