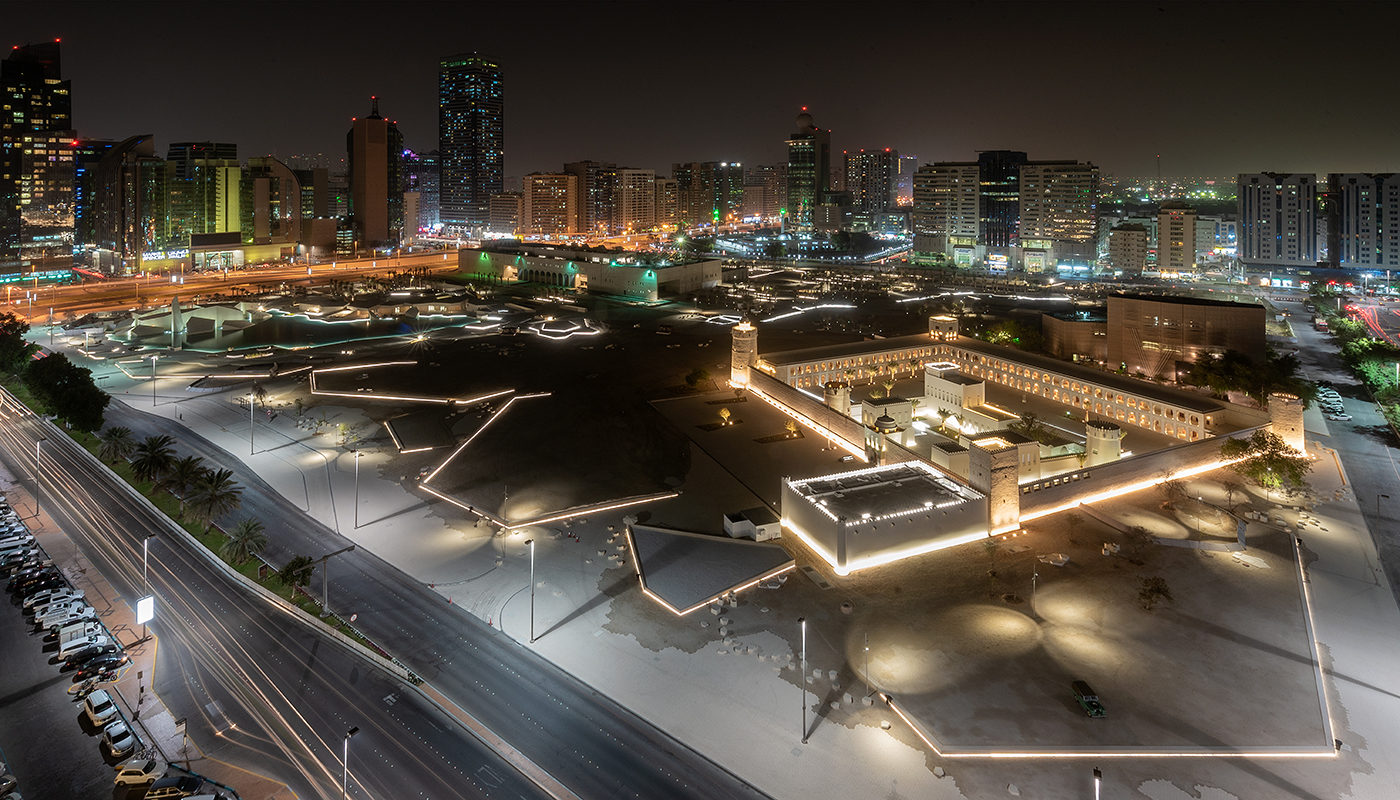 17 November 2020
We provided restoration consultancy to CEBRA Architecture on the restoration and refurbishment of the Cultural Foundation and its arcaded courtyards in Qasr Al Hosn, which is Abu Dhabi's cultural heart and oldest cultural heritage site.
Opposite Abu Dhabi's historic Qasr Al Hosn Fort sits the Cultural Foundation, a listed fair-faced concrete cultural centre of Bauhaus origins, completed in 1981. While the fort represents the historic memory and origin of the city, the Cultural Foundation is the cultural heart of Abu Dhabi as the first institution dedicated to the arts and literature of the region, thus holding a prominent position as an architectural landmark representing the city's modern heritage.
The transformed Cultural Foundation contains an exhibition hall, gallery spaces, workshops offering classes to the public, an artist-in-residence programme, the Emirates' first dedicated children's library, a performing arts centre including an 896-seat theatre, restaurants and a rooftop terrace.
Photo: Mikkel Frost, CEBRA