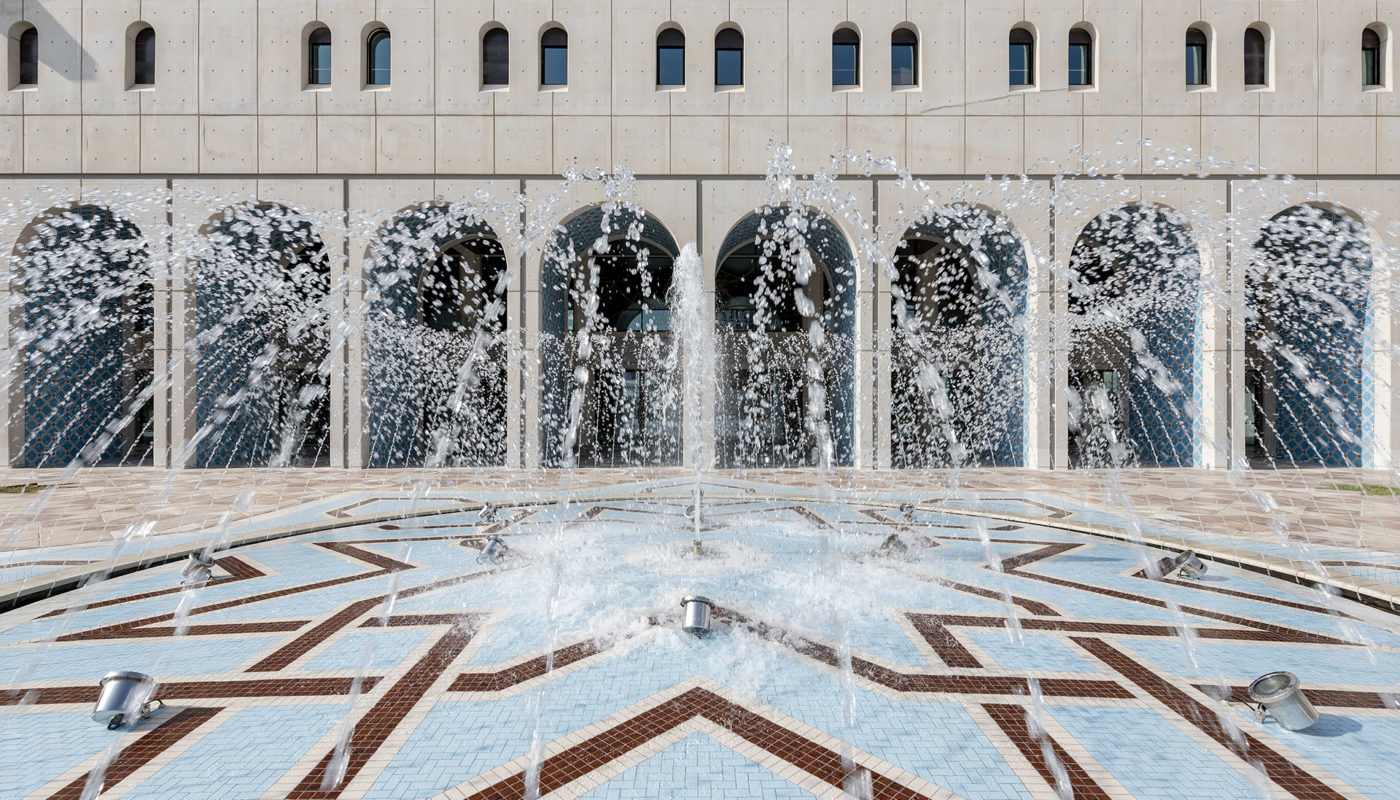 Back to project overview
Cultural Foundation
We provided restoration consultancy to CEBRA Architecture on the restoration and modernisation of the Cultural Foundation and its arcade-encircled courtyards in Qasr Al Hosn, which is Abu Dhabi's cultural heart and oldest cultural heritage site.
Facts
Theme
Restoration consultancy
Client
Department of Culture and Tourism Abu Dhabi (DCT Abu Dhabi)
Partners
CEBRA Architecture, GHD, KossmannDejong, ProDenkmal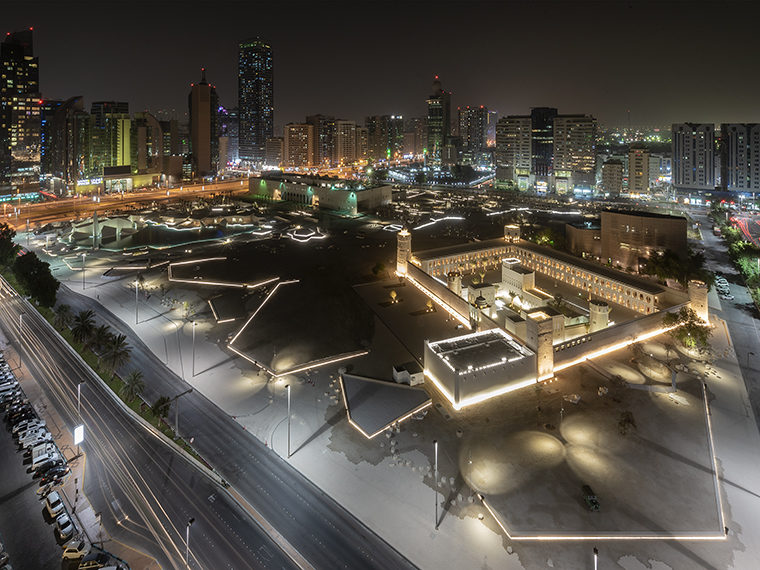 Historic Landmark
Opposite Abu Dhabi's historic Qasr Al Hosn Fort sits the Cultural Foundation, a listed, fair-faced, concrete cultural centre of Bauhaus origins, completed in 1981. While the nearby fort represents the historic memory and origins of the city, the Cultural Foundation is the cultural heart of Abu Dhabi as the  region's first institution dedicated to the arts and literature. Thus, the building holds a prominent position as an architectural landmark representing the city's modern heritage.
The comprehensive refurbishment is a pioneering project for the conservation of the Emirate's modernist architectural heritage from the 1970s and 1980s, ensuring a tangible connection to the origins of the relatively young metropolis while celebrating modernisation and urbanisation within a city in rapid growth.
"The comprehensive restoration and modernisation is a pioneering project for the conservation of the Emirate's modernist architectural heritage from the 1970s and 1980s."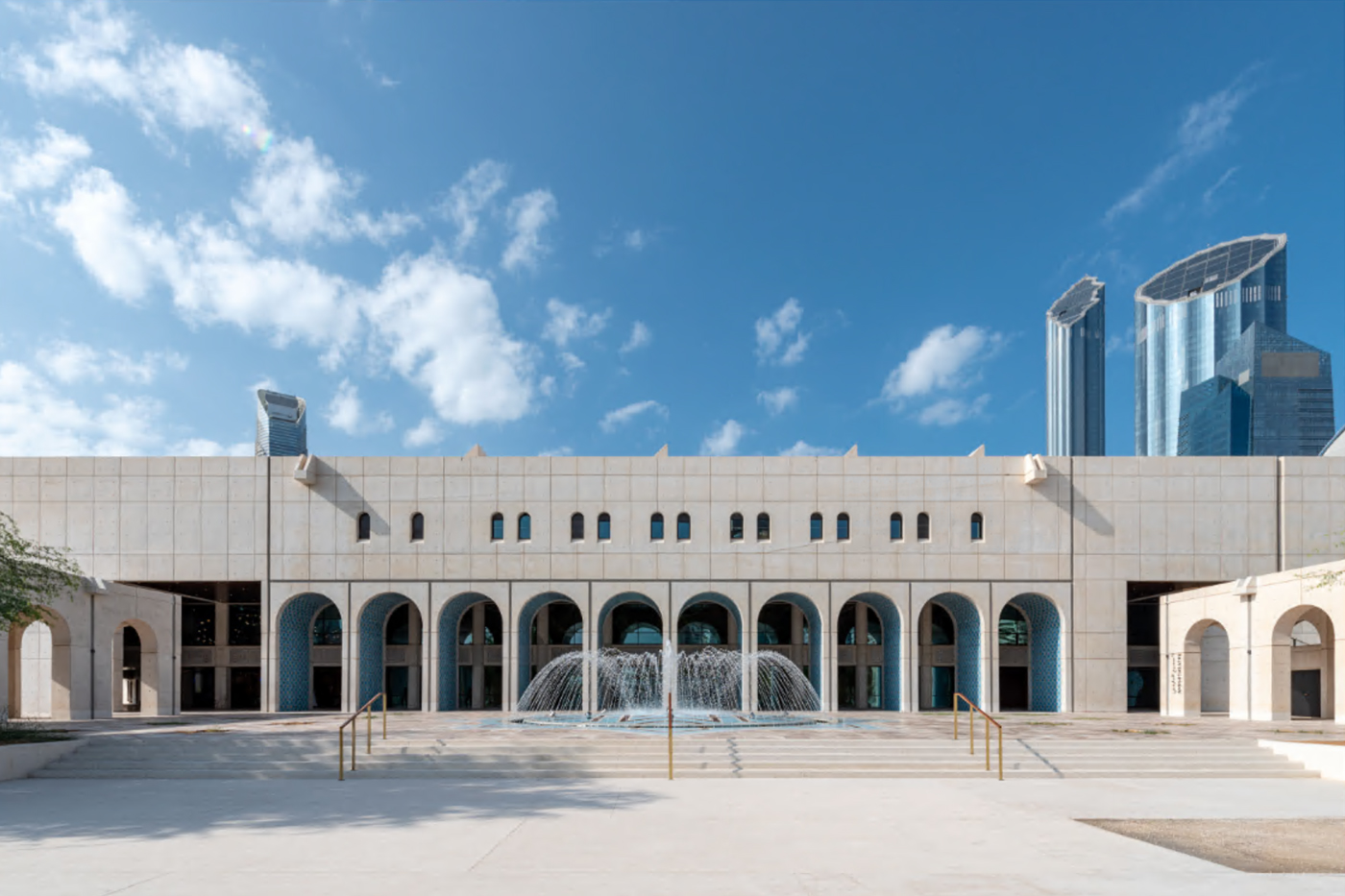 The project is also a direct response to the Cultural Foundation's position as one of the most well-known and treasured buildings in the city, which holds great emotional value for the people of Abu Dhabi with its fair-faced concrete, geometric patterns, tiled arches, wooden interior detailing, arcades and mosaic-tiled fountain.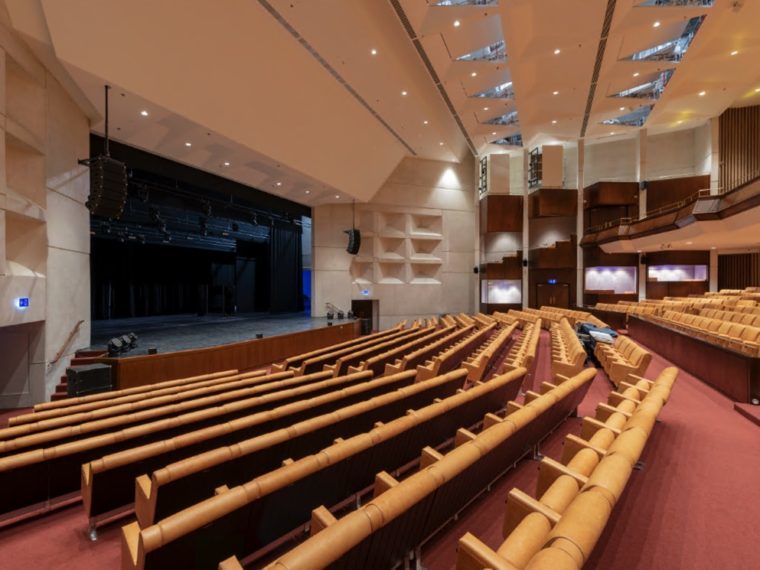 The transformed Cultural Foundation contains a large, open exhibition hall, gallery spaces, workshop facilities, an artist-in-residence programme, the Emirates' first dedicated children's library, a performing arts centre including an 896-seat theatre, restaurants and a rooftop terrace.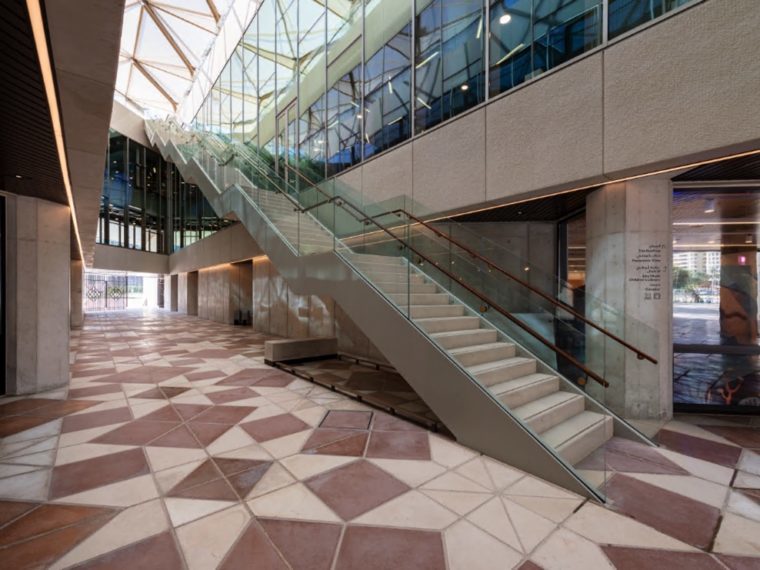 An existing diagonal passage at ground level is expanded upwards to create an unroofed vertical space that in its directionality accentuates the relation to the Qasr Al Hosn Fort. This new panoptic space opens the compact and introvert volume as a staircase ascends along the edge of the space, revealing views of the different programmes across the floors of the new children's library, while also providing access to the third main architectural alteration - a large public rooftop terrace offering spectacular views of the fort.
"The architectural approach preserves the building's expression, materiality and atmosphere while at the same time adding a series of precise architectural interventions."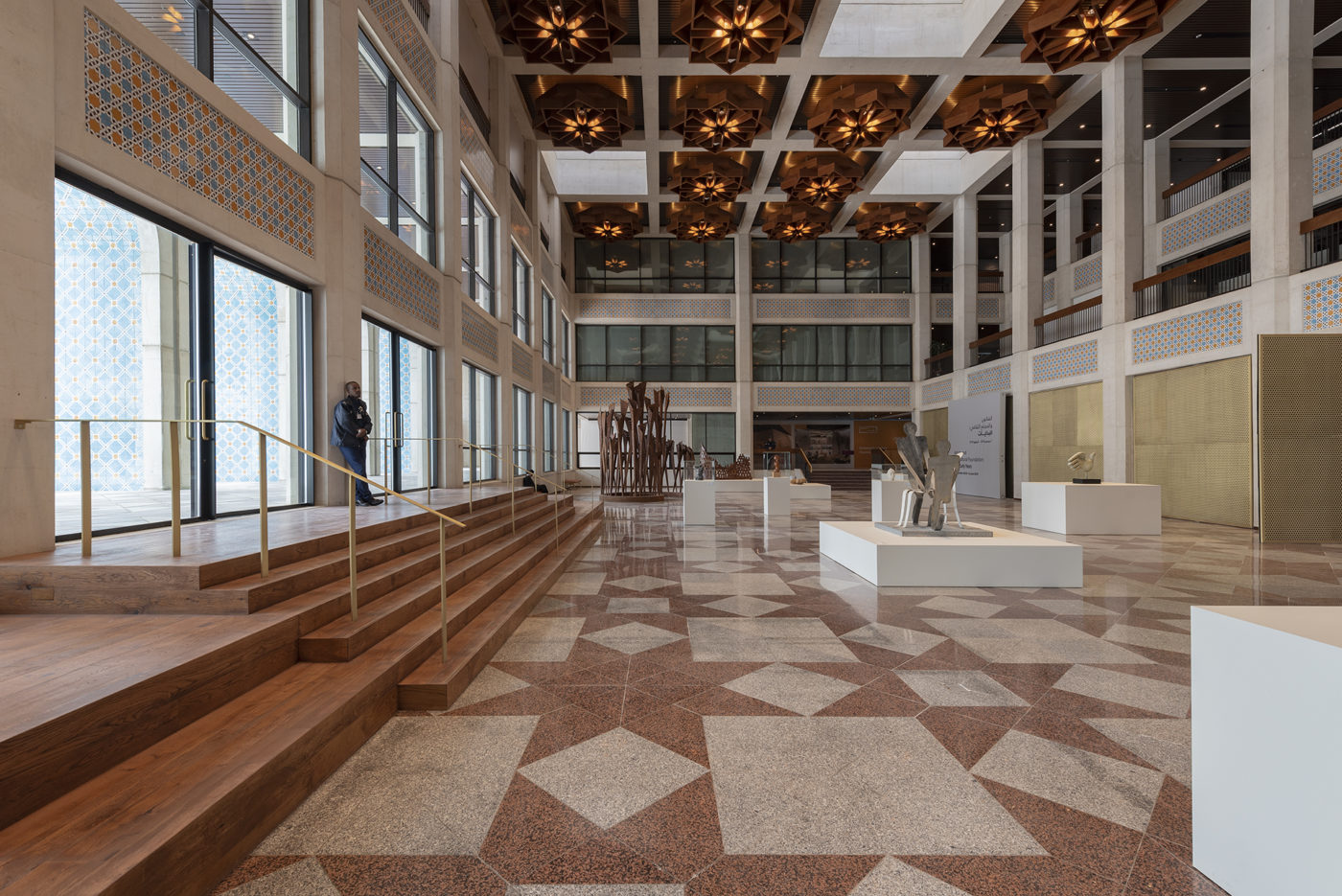 The central ground floor space is transformed into a large open exhibition hall for changing activities, connecting the interior with the play of light and shadow and the aesthetic details of the external arcade running along the façade line.
Fotos: Mikkel Frost, CEBRA