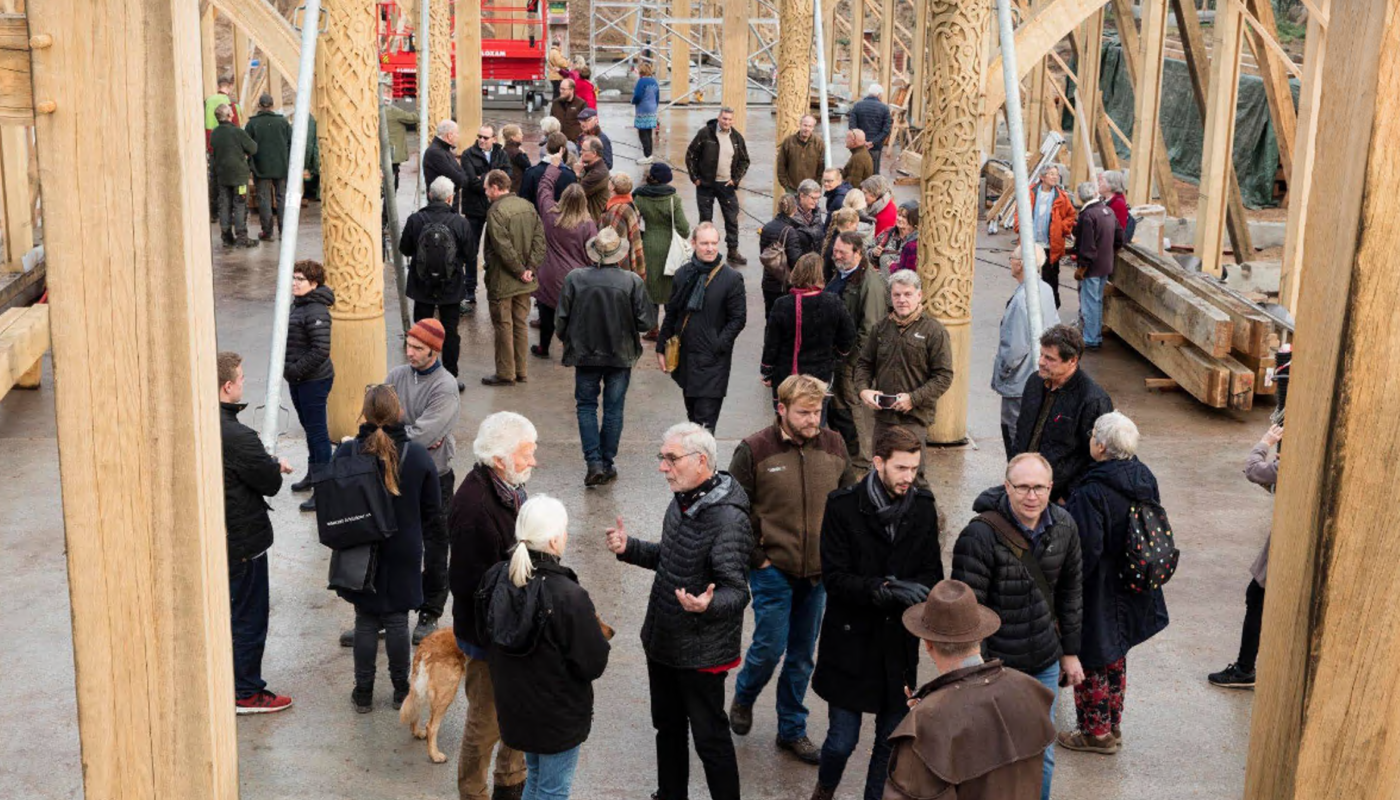 13 November 2018
The wreath was raised, the house was tall, and the smiles were wide at the topping-out ceremony of the King's Hall in Sagnlandet Lejre (Lejre Land of Legends). The King's Hall is a 1:1 reconstruction of Denmark's largest Viking Hall from the 8th century, found in Gammel Lejre, close to Sagnlandet.
The project "The World of the Legend Kings" is supported by A.P. Møller og Hustru Chastine Mc-Kinney Møllers Fond til almene Formaal with 65 MDKK and by Augustinus Foundation with 10 MDKK.
The aim of the project is to give the visitors of Sagnlandet a sensous experience of  pre-Christian life in the Viking age, the Vikings' world of thought and their understanding of nature in the same landscape, which formed a framework for their everyday lives 1,200 years ago.