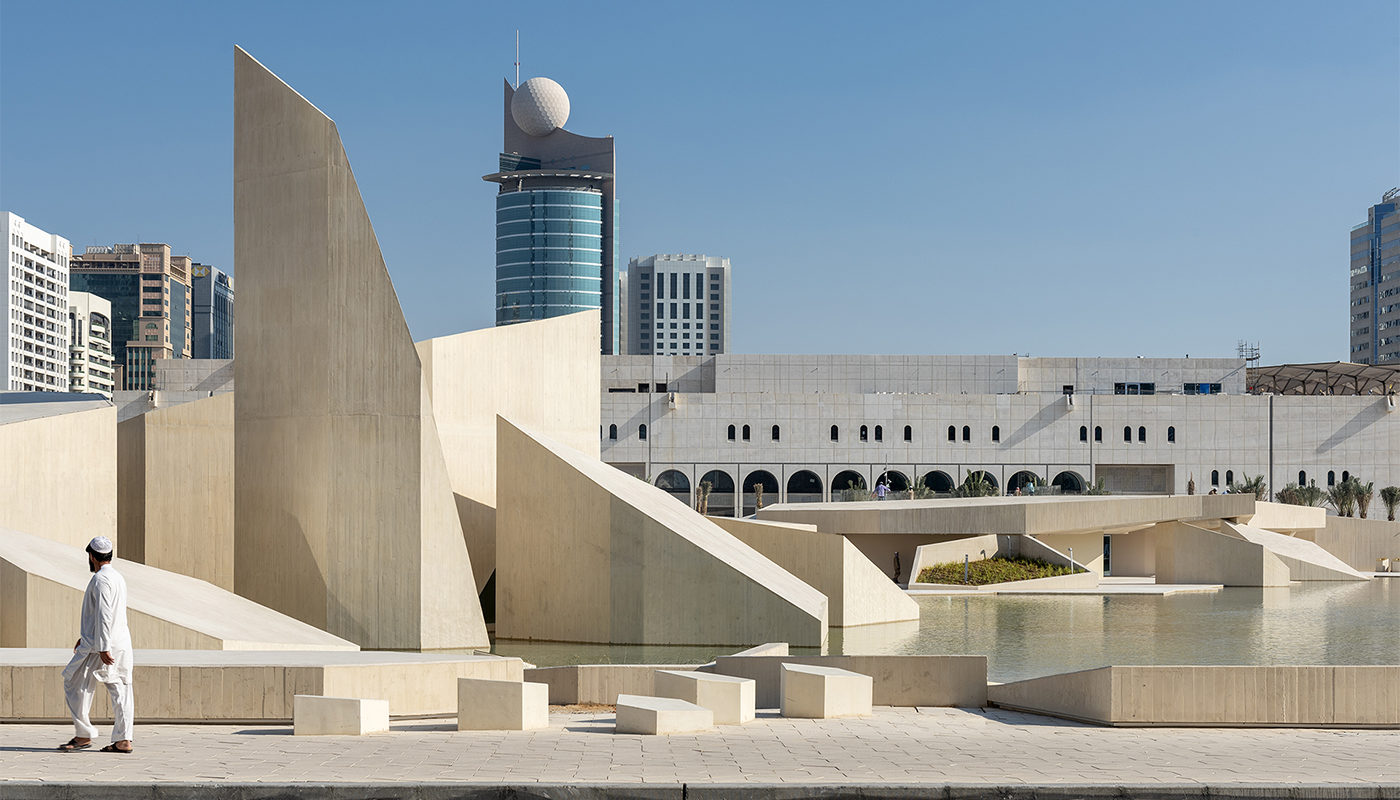 23 November 2021
Together with CEBRA Architecture, we are proud to have been part of the team behind this amazing project – the master plan for the Qasr Al Hosn area, which is Abu Dhabi's cultural heart and oldest cultural heritage site. The project has just been awarded gold in this year's WAN Awards in the Mixed Use category.
Opposite Abu Dhabi's historic Qasr Al Hosn Fort sits the Cultural Foundation building and its arcade-encircled courtyards. We provided restoration consultancy on the restoration and modernisation of the building to CEBRA Architecture. The Cultural Foundation is a listed, fair-faced, concrete cultural centre of Bauhaus origins, completed in 1981 as part of the cultural centre of the area.
While the nearby fort represents the historic memory and origins of the city, the Cultural Foundation is the cultural centre of Abu Dhabi as the first institution of the region dedicated to the arts and literature. Thus, the building holds a prominent position as an architectural landmark representing the city's modern heritage.
The comprehensive refurbishment of the Cultural Foundation is a pioneering project in terms of the conservation of the Emirate's modernist architectural heritage from the 1970s and 1980s.
Read more about the project here