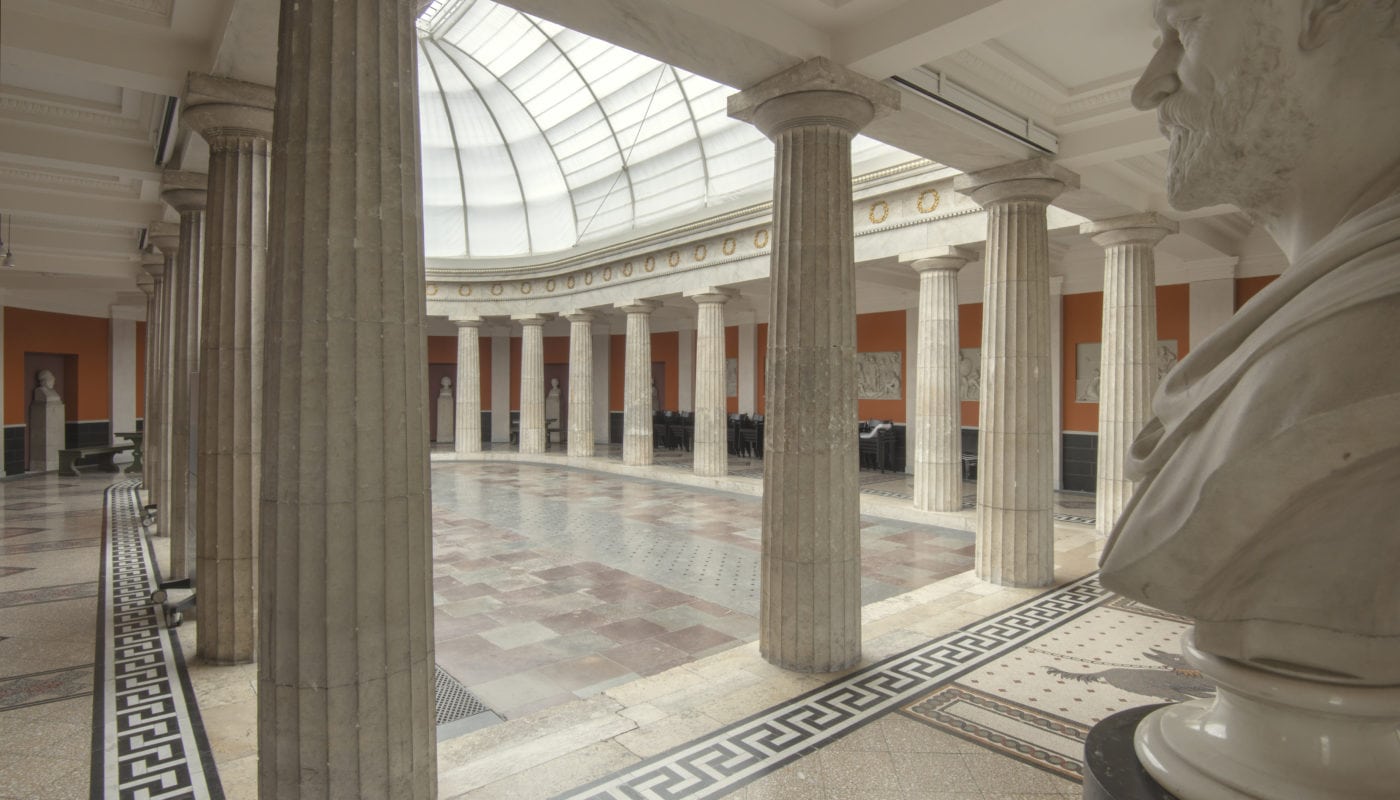 8 April 2021
"I must have such a thing too!", the Danish brewer J.C. Jacobsen (1811-87) and founder of the Carlsberg Breweries thought to himself, when in the latter half of the 19th century he followed the trend of the time and had a beautiful conservatory built by his private villa in Copenhagen. Today, the villa is owned by the Carlsberg Foundation and houses Carlsberg Academy. Right now we are in the process of restoring both the villa and its conservatories, and you can take a look at the restoration process in the video below, in which architect Anne Nebel from Elgaard Architecture talks about the project.
On the ground floor of the Pompeji conservatory, there are beautiful marble floors with mosaics and huge Doric columns, as seen in the picture above.
"An interesting issue in this process has been to trace the original roof. The original roof was covered with roofing felt and was thus one of the first of its kind in Copenhagen – something that was typical of the brewer who was a first mover," Anne Nebel says.
"There are 2000 pieces of curved glass in the roof, none of which are original, but the existing glass has been dismantled and cleaned. The round arches in the very beautiful steel construction can be reused, while the steel in the flat part of the roof had to be replaced because it was in an extremely poor condition," she continues.
The Pompeji conservatory is being restored to its original geometry, structure and construction, and the restoration is expected to be completed by August 2021.