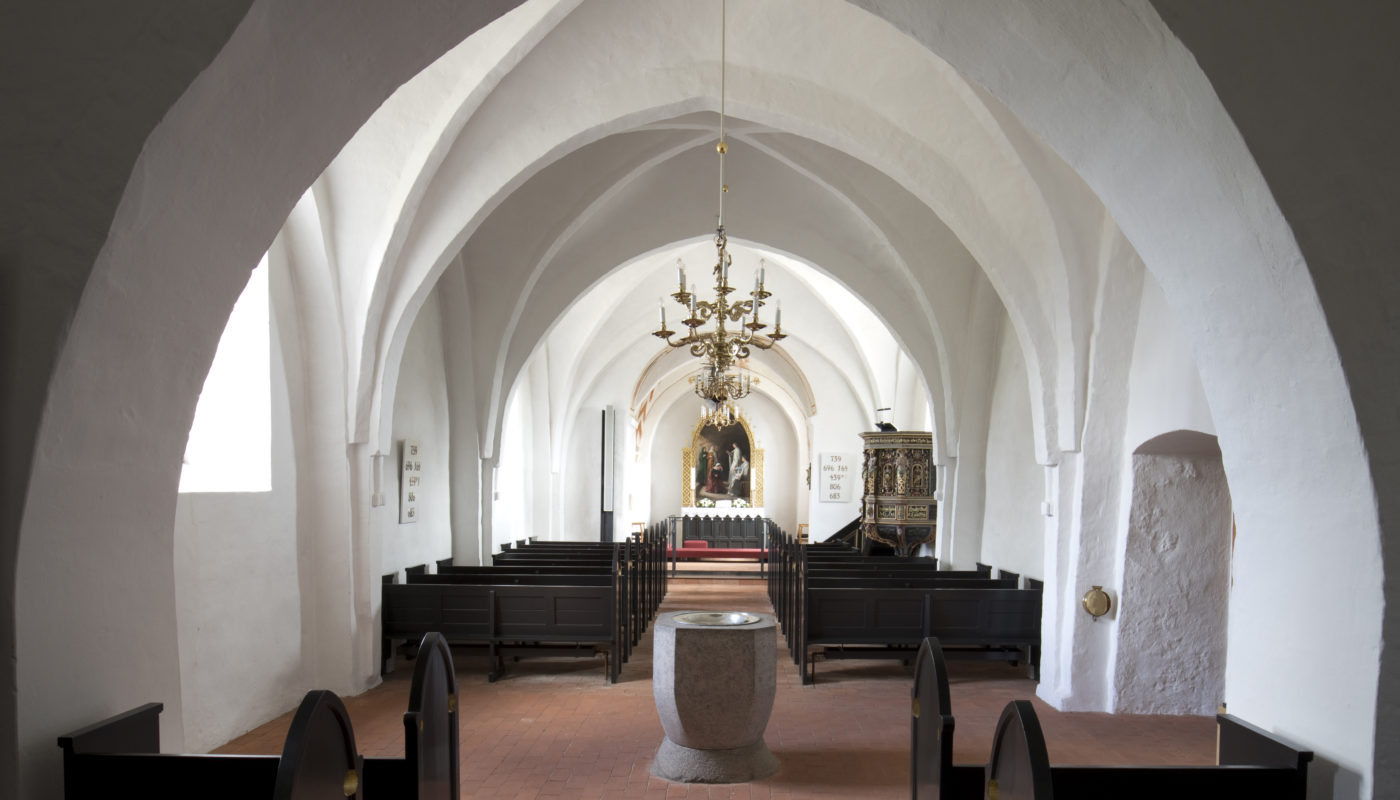 Back to project overview
Blistrup Church
Blistrup Church in Græsted in North Zealand is a Romanesque church which dates back to the 12th century. As lead consultant, we completed an architectural and technical upgrade of the church the main approach of which was to restore the Romanesque church's historic design by moving the baptismal font out of the nave and back to its original place in the longitudinal axis of the church at the second division from the east. Thus, the cultural heritage is preserved for posterity.
Facts
Theme
Restoration and energy efficiency optimisation
Client
Blistrup Parish Council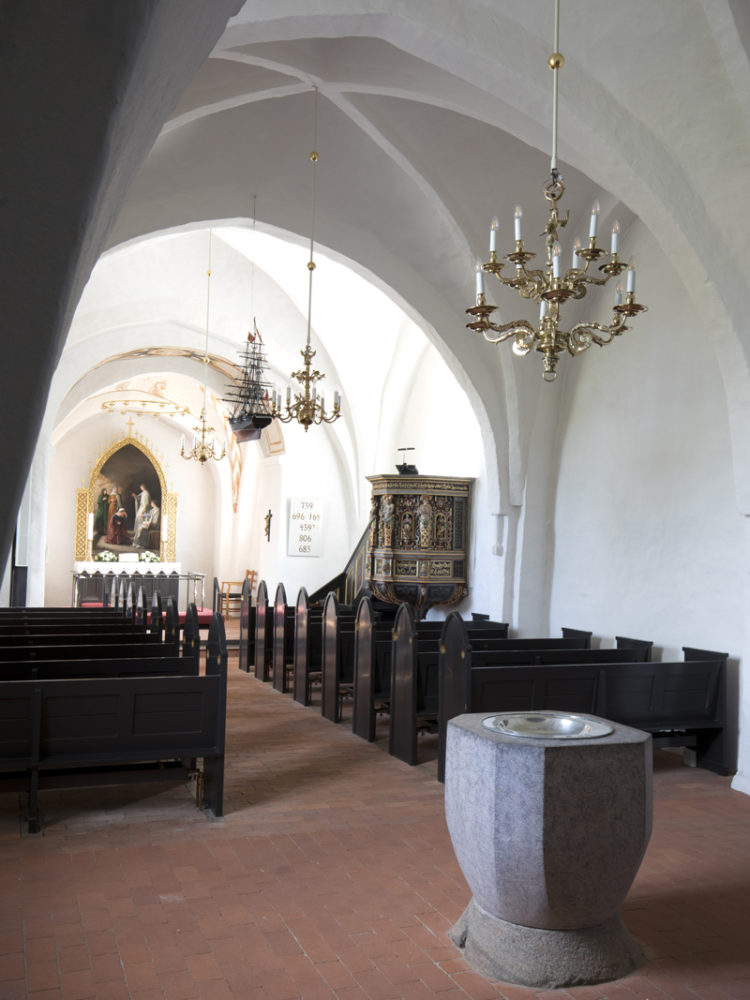 Moving the baptismal font has changed the hierarchy of the church and created a new spatial section for the baptismal services which emphasises the original meaning of the baptism as the entry point to Christian life. By means of simple alterations and colour schemes, we have highlighted the original elements of the church.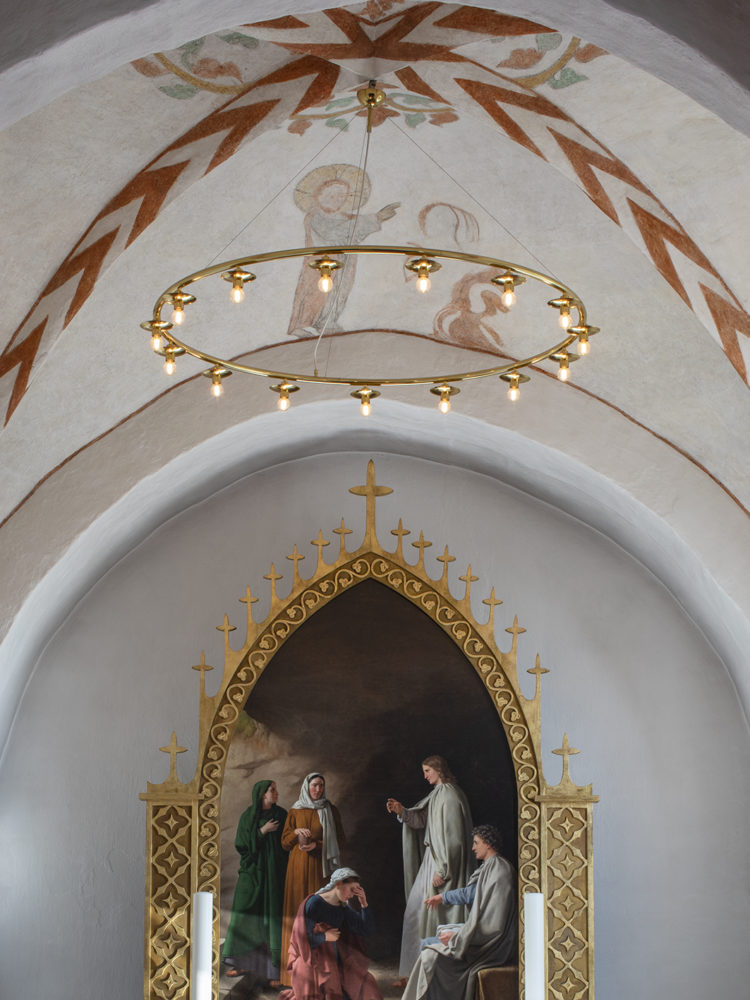 The frescos in the choir and the altarpiece, which was painted by the famous Danish painter C.W. Eckersberg in 1831, have been restored. The chandelier is new and integrates discreetly in the context.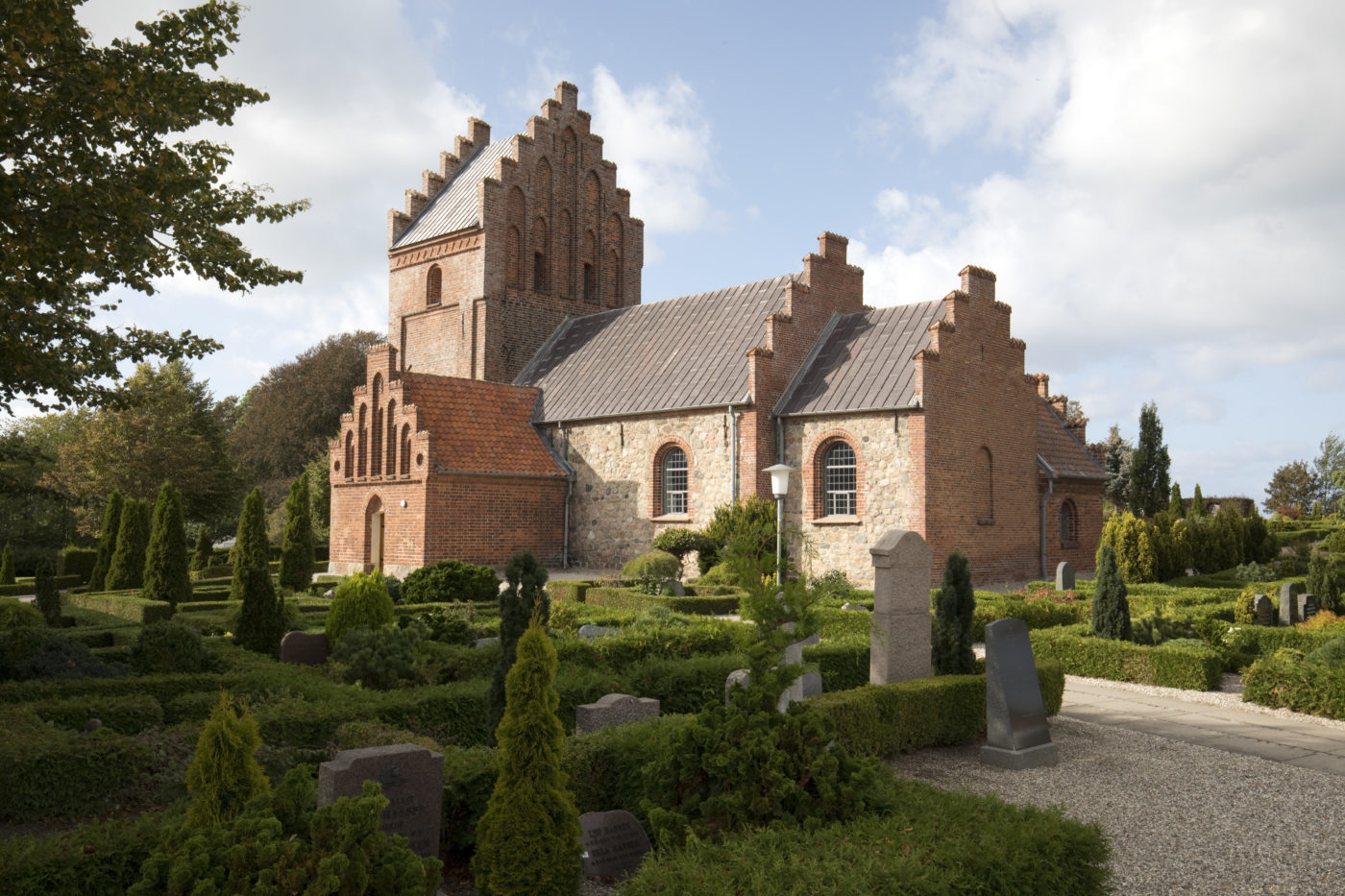 Blistrup Church was consecrated to the Virgin Mary in the year 1140.
"In the restoration, we have accentuated the fact that the church must appeal to the senses and constitute the best possible framework for the liturgy associated with it."
Peder Elgaard, Partner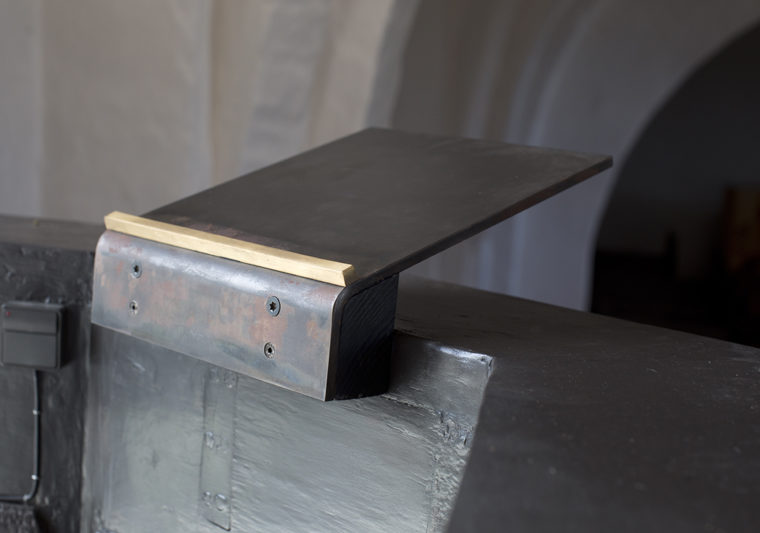 Architecturally, the significant additions consist of several new elements in black incandescent steel such as the padded step, stairs and handrails.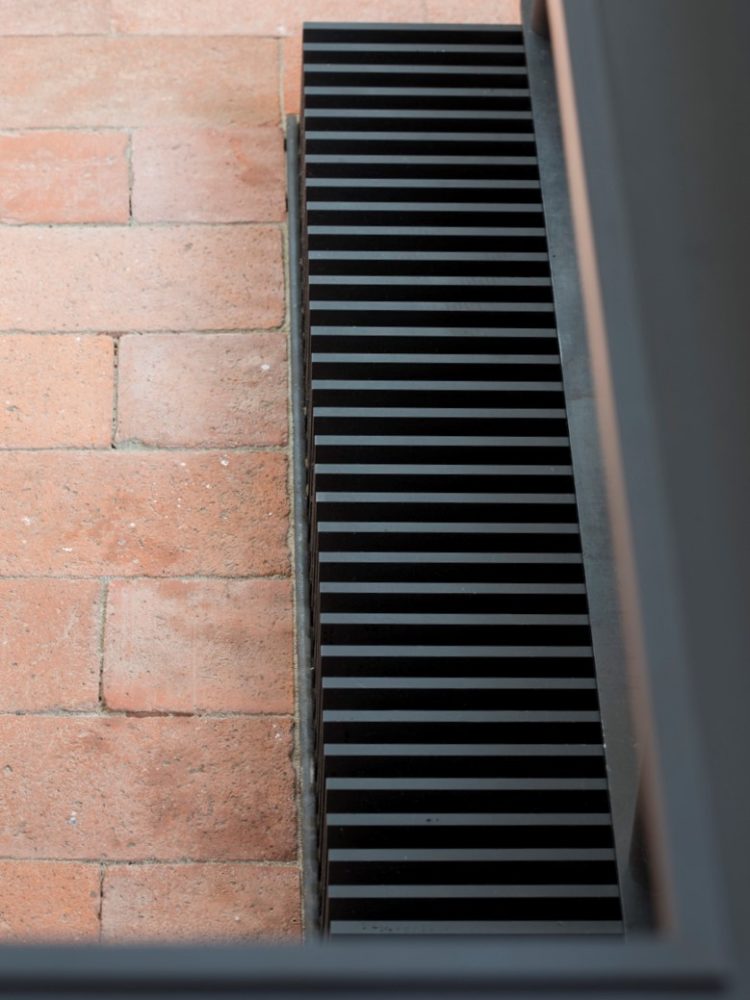 The black incandescent steel was chosen because the dark and slightly rough surface complements the tile floor. As regards technical additions, the establishment of a new heating system is the most considerable change.