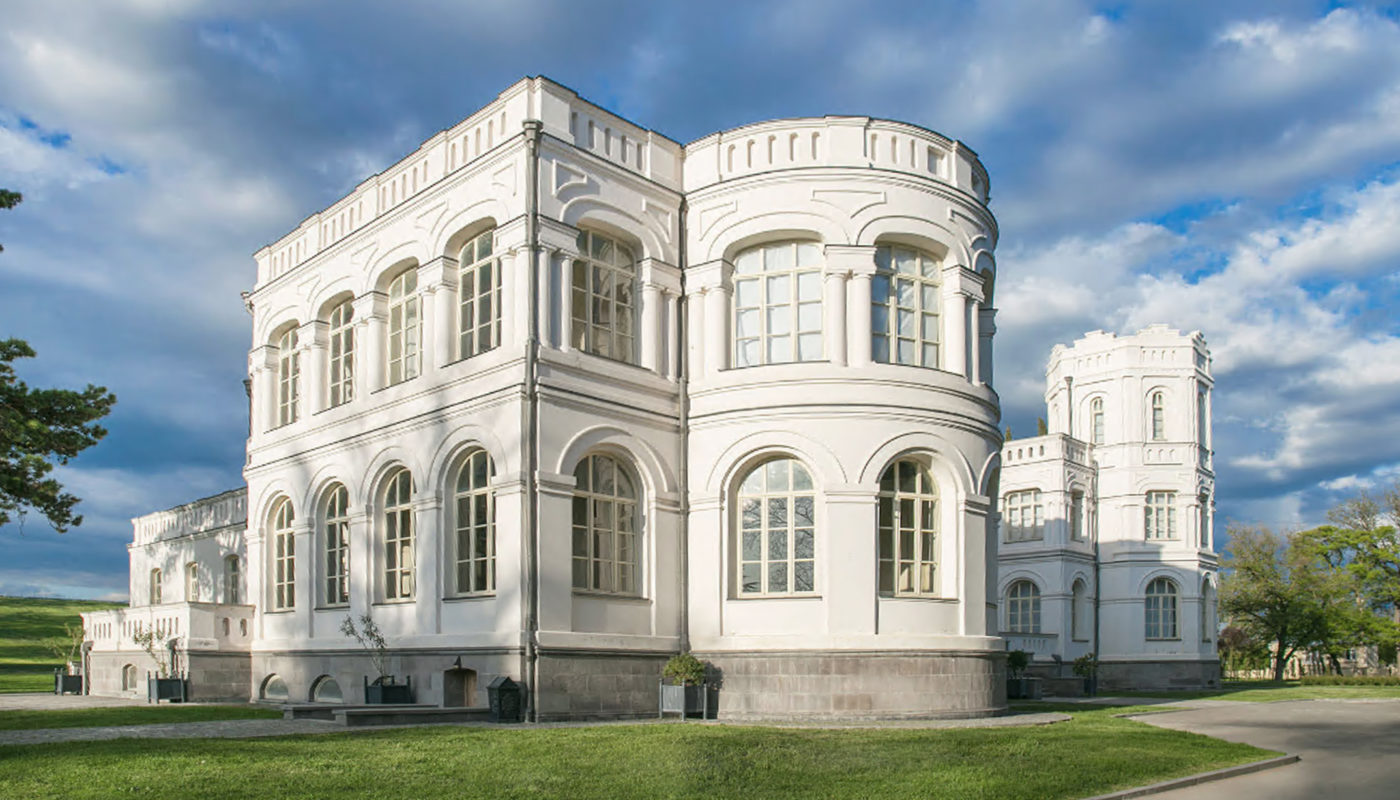 Back to project overview
Chateau Mukhrani
Elgaard Architecture was in charge of the restoration and rebuilding of the Georgian Chateau Mukhrani from the latter part of the 19th century. The project included the main château, the wine cellars, the old production plant and the surrounding parks and gardens. Quality, identity and authenticity are key issues in the wine production, and these factors were continued and developed in the restoration and rebuilding process of the buildings and facilities.
Facts
Theme
Restoration, reconstruction and modernisation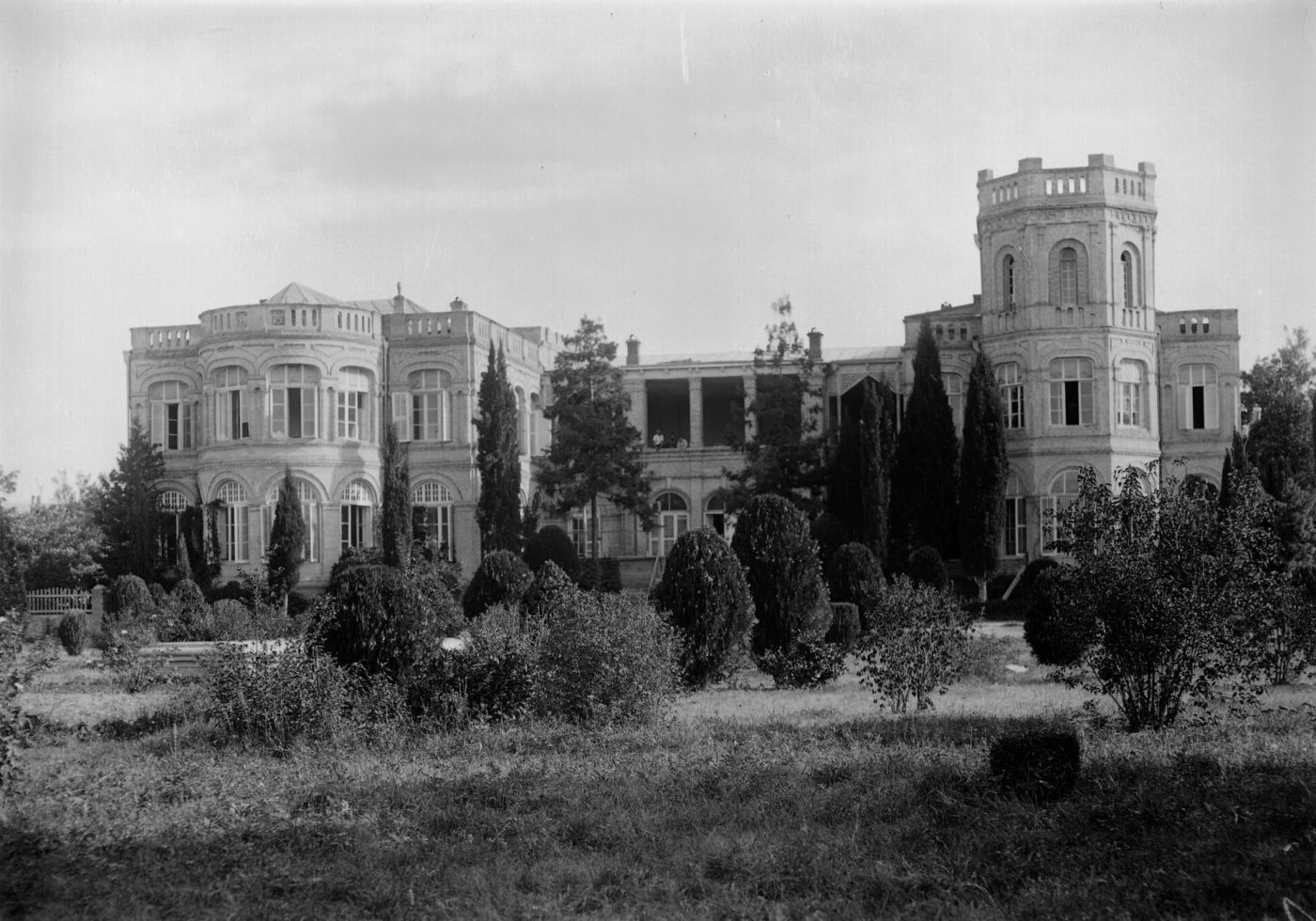 Chateau Mukhrani can be traced back to 1512, where it was owned by the former royal dynasty Bagrationi - one of the oldest in the world. The present castle and wine production facilities were designed by French architects in 1873 and took 12 years to complete.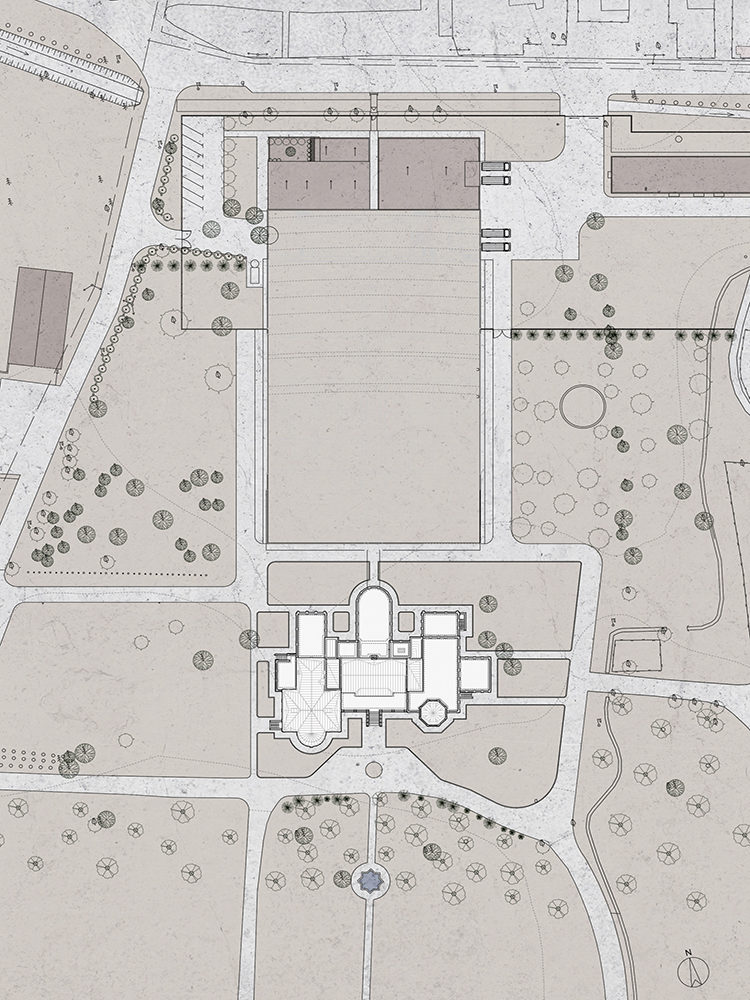 The advisory services included project, time, economy, risc and quality management as well as strategic development of a business and investment plan. Moreover, needs clarification, programming and idea development were prepared as regards the château's interiors, and, in addition, feasibility studies were carried out in relation to the expansion of the entire facility with features that support Château Mukhrani's brand and business area.
Versailles Gardener Created Gardens
The surroundings gardens were designed by a Versailles gardener. The huge complex was a cultural centre for the Georgian elite, and the man behind it, Ivane Mukhranbatoni, hosted many guests there, including famous Georgian writers and poets such as Ilia Chavchavadze and Akaki Tsereteli as well as the Russian emperor.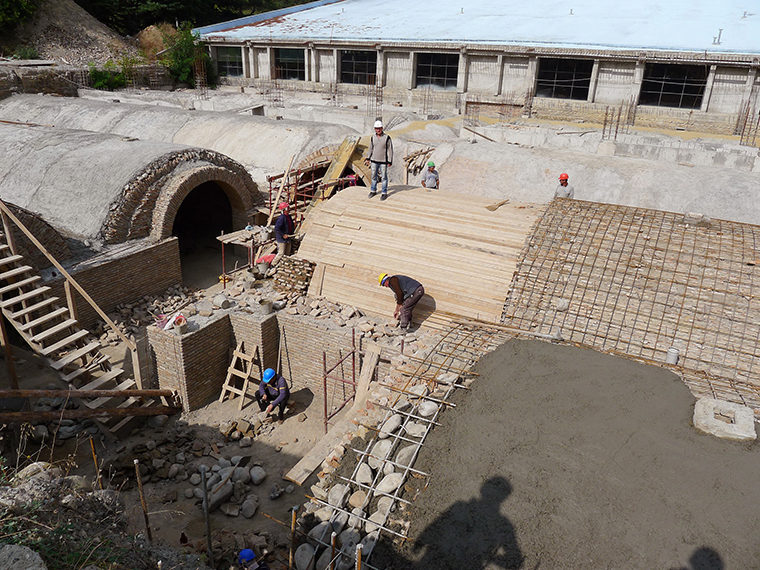 Chateau Mukhrani was rebuilt from a heavily dilapidated, almost ruinous state, and a large part of the existing walls have been re-used, while all other building parts have been reconstructed. Today, the exterior of the castle is primarily a reconstruction of the castle's late-19th century appearance.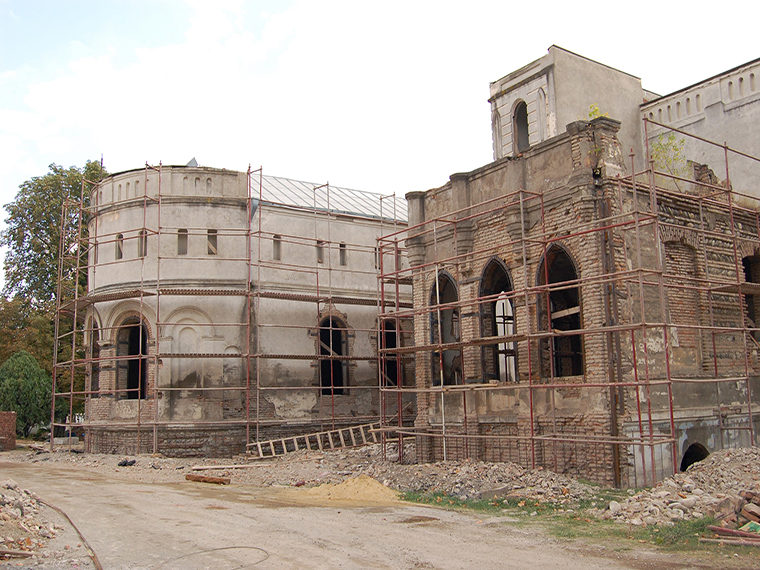 The first floor of the castle had an amphitheatre that could seat up to 150 people, and the other floors there were numerous lounges.
"In the past before it fell into disrepair, both the castle and its surroundings impressed its visitors. Among others, the castle was famous for its gilded Italian furniture and also had the first European parquet floors in Georgia."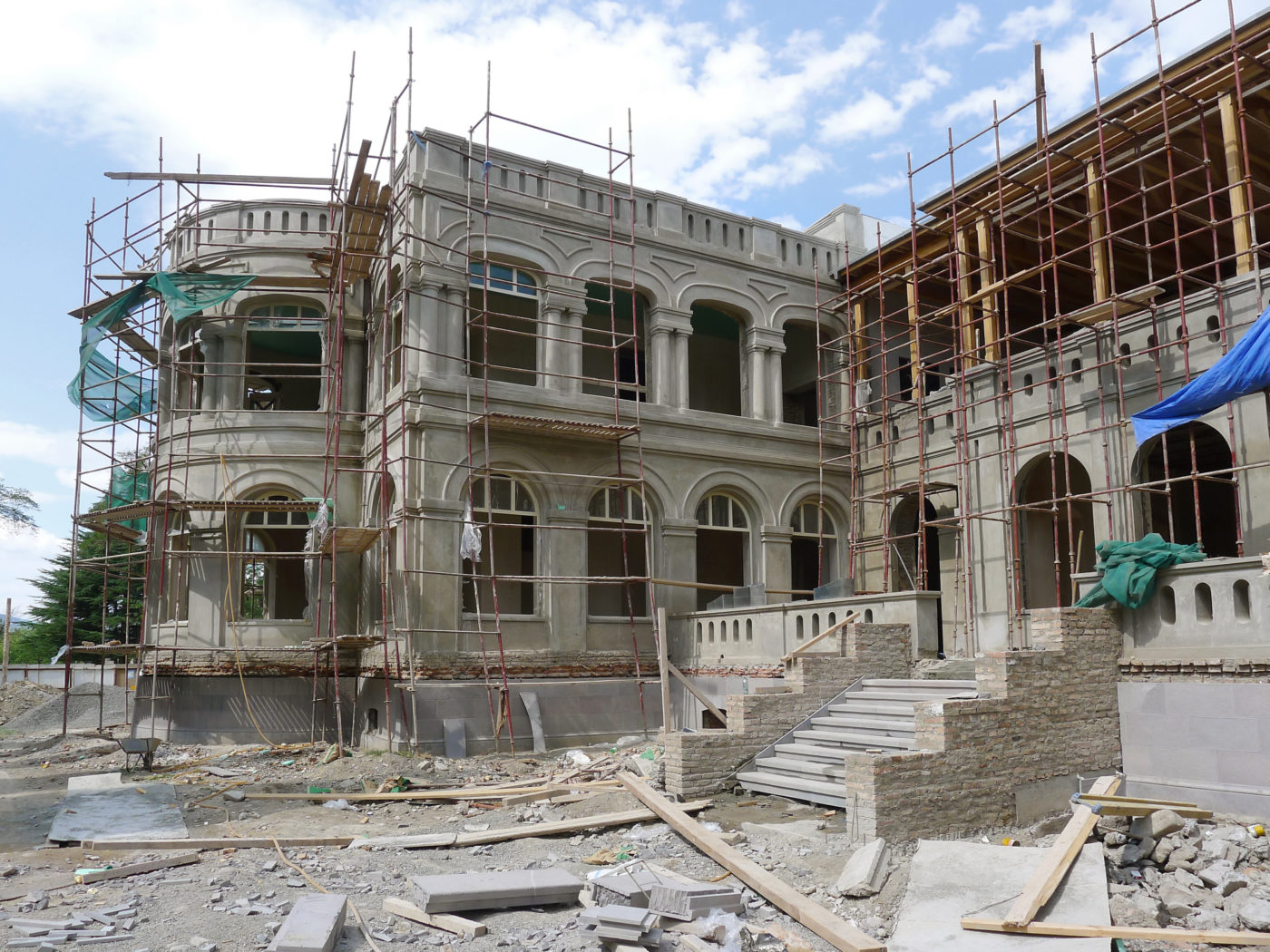 Elgaard Architecture prepared an overall restoration and design strategy, which formed the basis of the restoration guidelines and the design of the individual rooms.