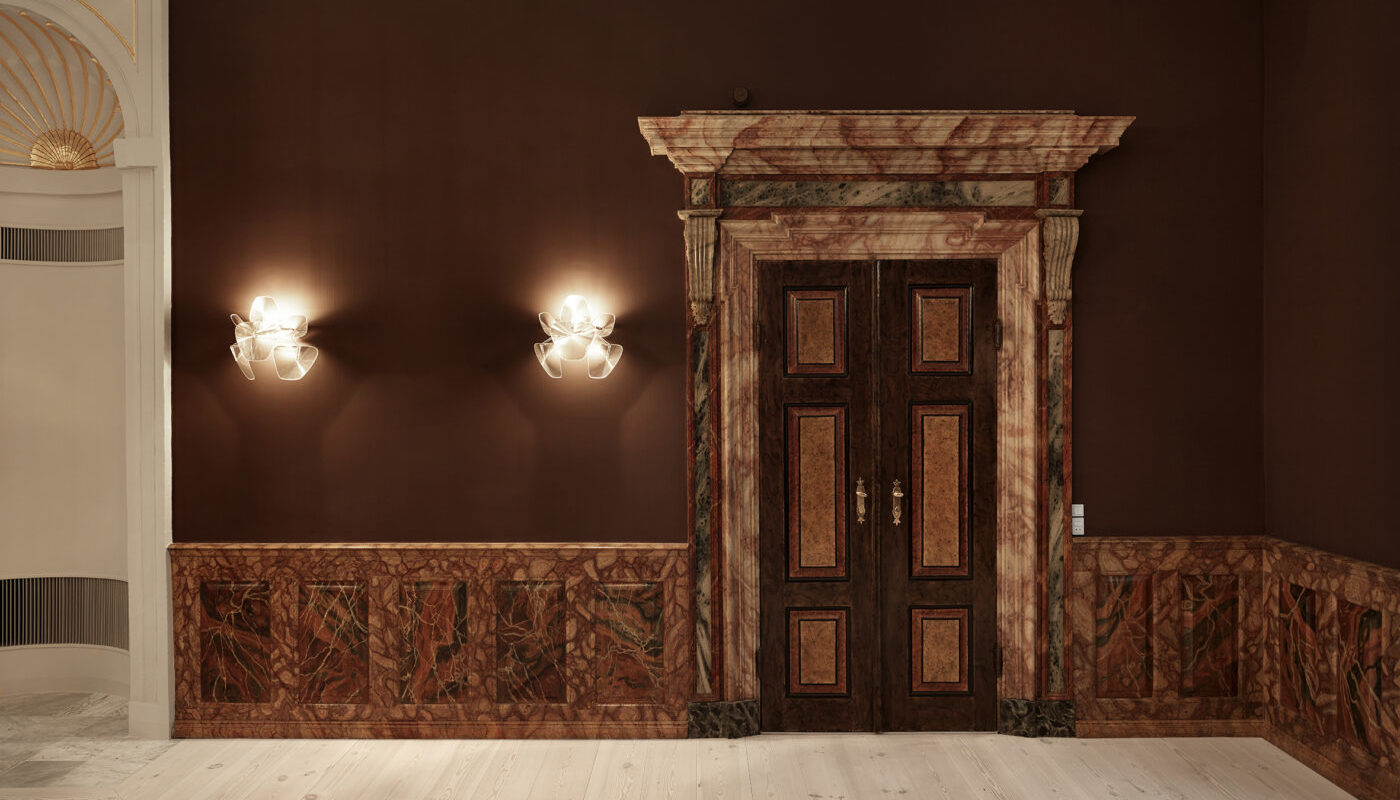 Back to project overview
Frederiksberg Castle
King Frederik IV (1671-1730) had Frederiksberg Castle erected in 1699-1704, and today it is home to the Royal Danish Military Academy. After many years as a public institution, there was a need for retracing the original interiors and remove past additions to the rooms. Under the auspices of Nebel Olesen Architects, Elgaard Architecture has restored and optimised selected rooms to make them functional for modern use, while the built heritage has thus been preserved.
Facts
Theme
Restoration of room interiors
Client
Danish Ministry of Defence Estate Agency (MDEA)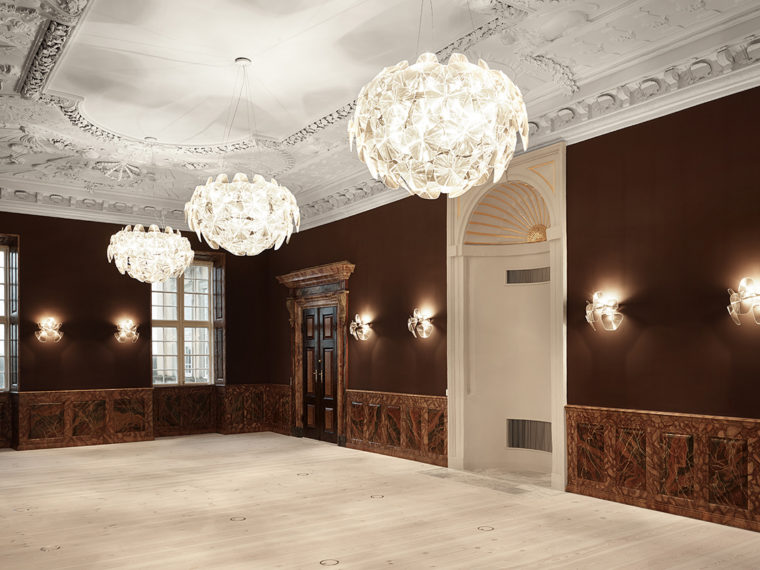 The rooms' distinctive marbled panels originate from the time of the castle's construction.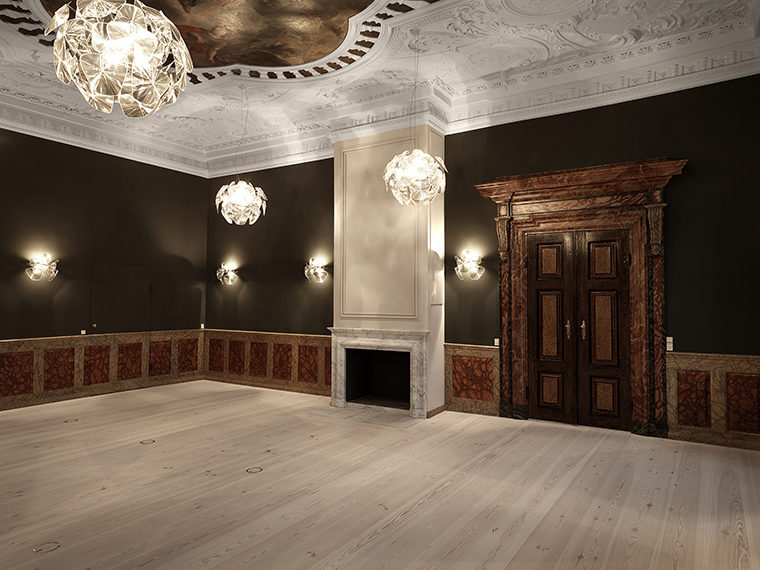 Originally, the Eastern Living Rooms were lavishly decorated as the king's and queen's private rooms. The beautiful stucco ceilings were made by the Italian plasterers Francesco Quadri and Domenico Carbonetti.
From Royal Castle to Military Academy
Frederiksberg Castle was designed in Italian Baroque style by architect W.F. von Platen (1667-1732) and erected at the request of King Frederik IV in the years 1699-1704. Originally, Frederiksberg Castle was built as a summer residence for the royal family, but in 1868 it was handed over to the Royal Danish Military Academy, who moved in the following year and still occupies the castle.
King Frederik VI (1768-1839), his Queen Marie Sophie Frederikke and their two, daughters, Princesses Vilhelmine and Caroline, were often seen sailing on the canals in Frederiksberg Gardens. This contributed to their great popularity and made them symbols of a well-established, bourgeois family life. The Queen was the last royal to live at Frederiksberg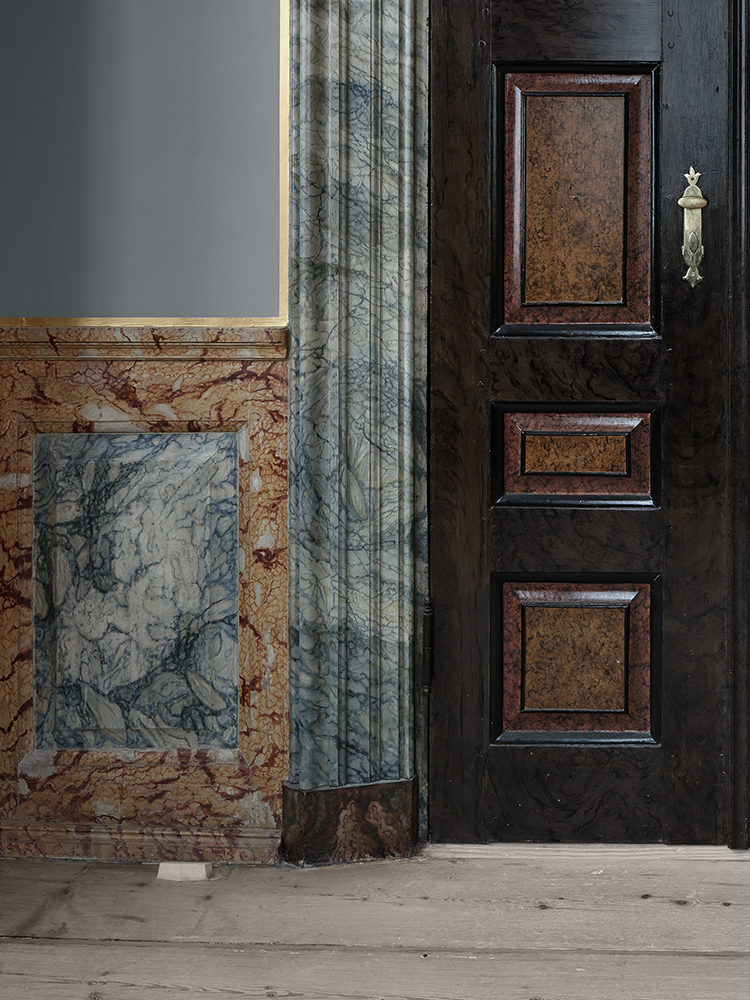 Elgaard Architecture has recreated original colours and graining in the rooms that were included in the restoration.
"New, modern installations such as white boards, white board lighting and projectors, etc, have been applied in a discreet and customised design."
Peder Elgaard, Partner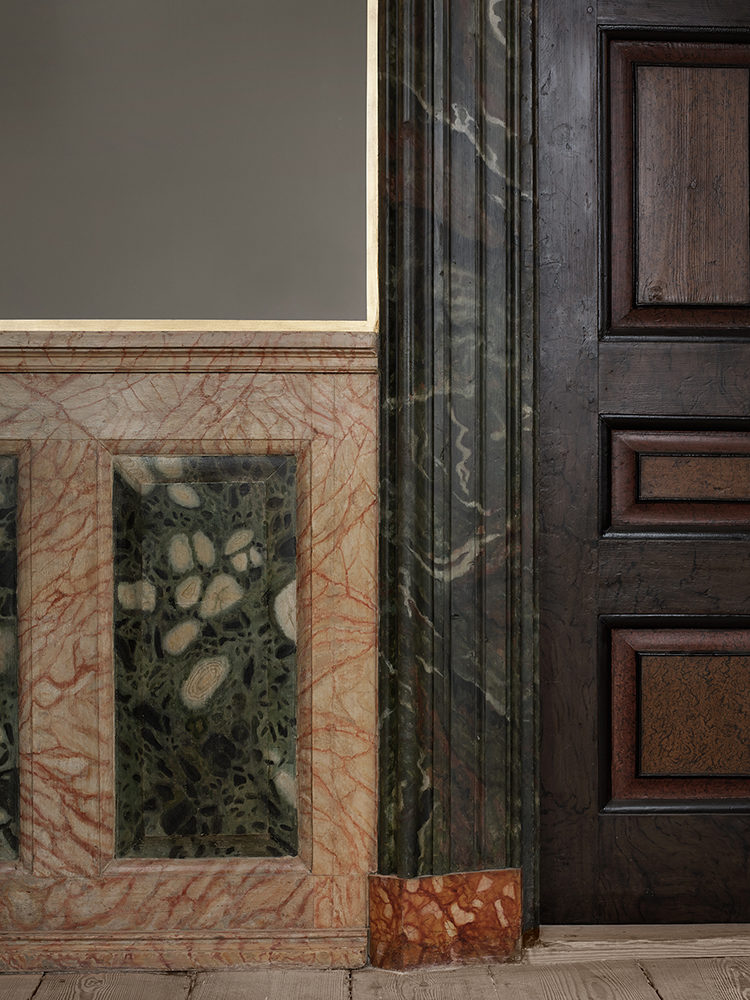 The restoration solutions are based on extensive archival studies.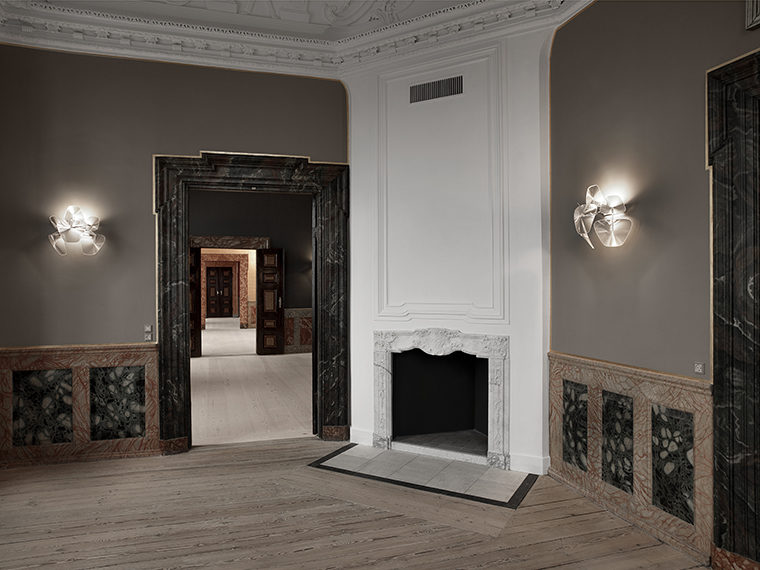 The Eastern Anteroom and the Eastern Footman's Room have been adapted as teaching rooms, while the King's Small and Large Cabinet in the side wing are used for representative purposes.
"Frederiksberg Castle got its present appearance in a minor reconstruction in 1828-29 carried out by architect Jørgen Hansen Koch (1787-1860) for King Frederik VI, who often stayed there and helped make the castle and its gardens so famous. "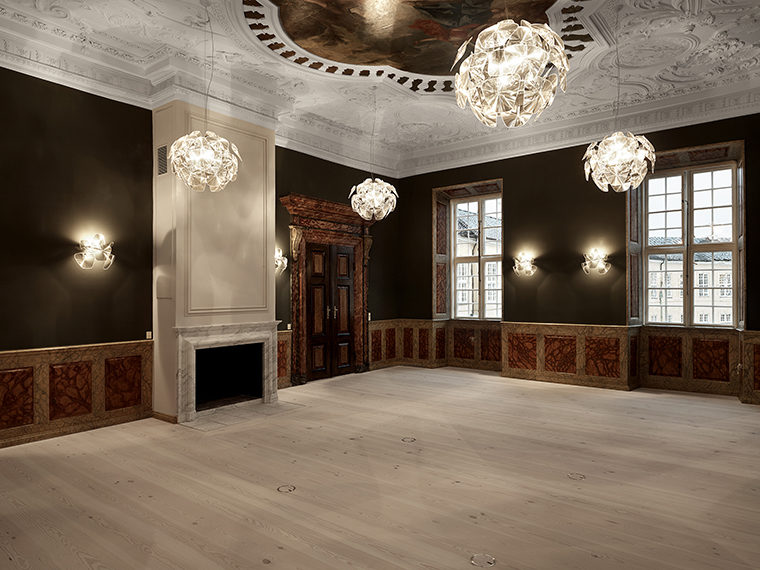 The rooms have been made usable for modern teaching purposes. The teaching and meeting rooms have been equipped with modern installations and technology such as discrete power outlets in the floors.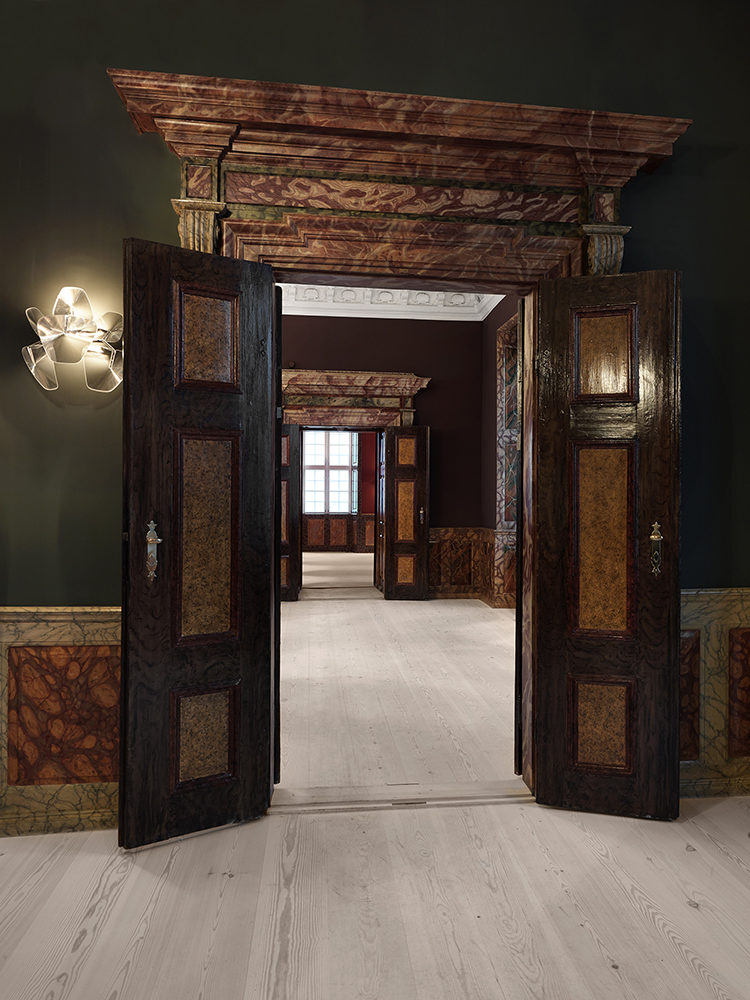 The aim of the restoration was to create coherence in the interiors and surfaces of the rooms and, additionally, to establish a natural course in the enfilade of the bel étage.