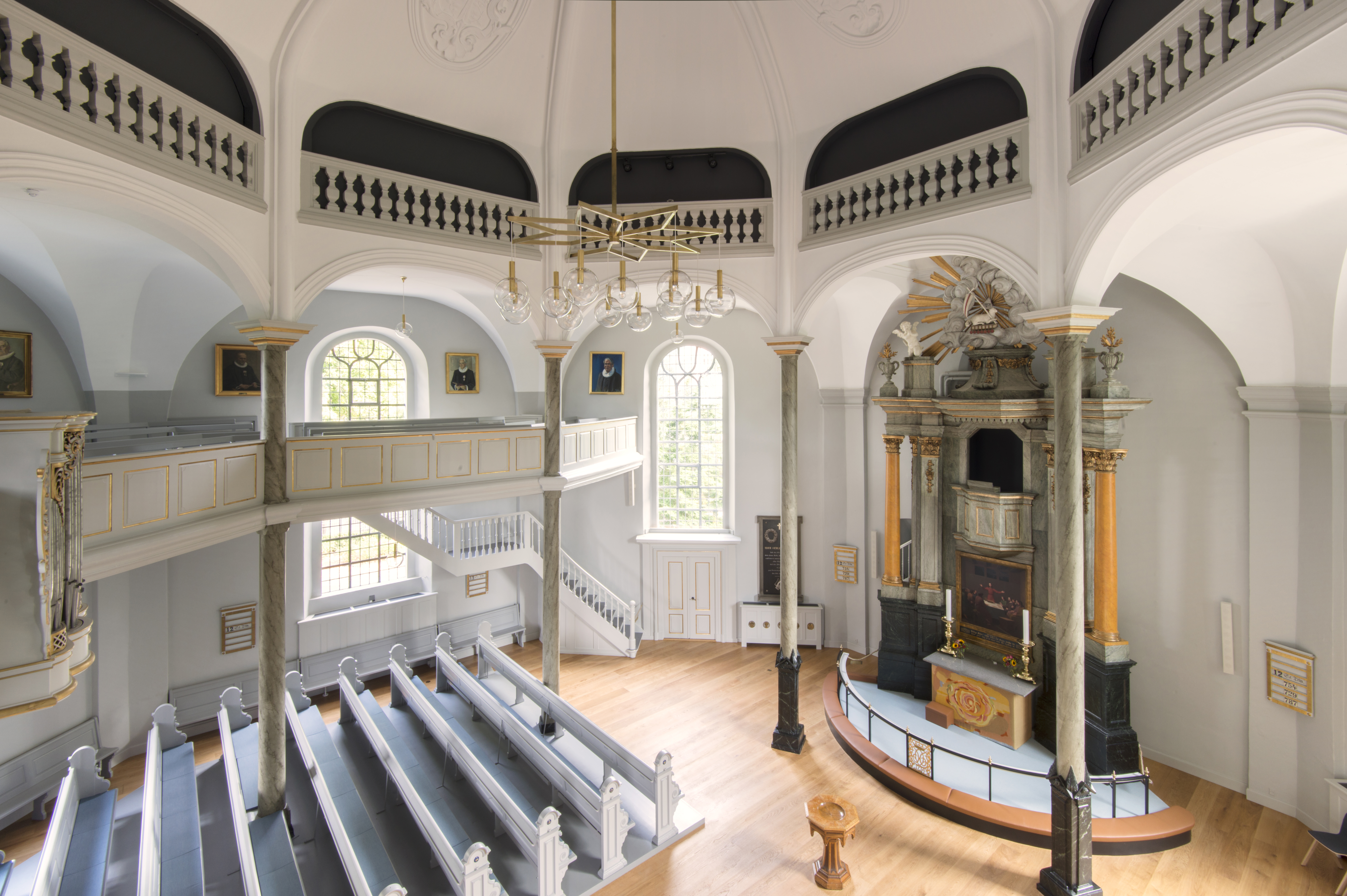 Back to project overview
Frederiksberg Church
We were lead consultants to Frederiksberg Parish Council throughout the process of restoration and renovation of the interior of Frederiksberg Church. The church occupies an area of ​​685 m² and consists of a characteristic octagonal main building, which is integrated with the porch and sacristy. The assignment was won in an architectural design competition and was based on a main concept in which the later added lower gallery was removed and the historic church room restored.
Facts
Theme
Restoration and renovation of the church interior
Client
Frederiksberg Parish Council
Partners
Gert Carstensen A/S, Troelsgaard Rådgivende Ingeniører A/S, Kjell-P Entreprise A/S, Kunstkonserveringen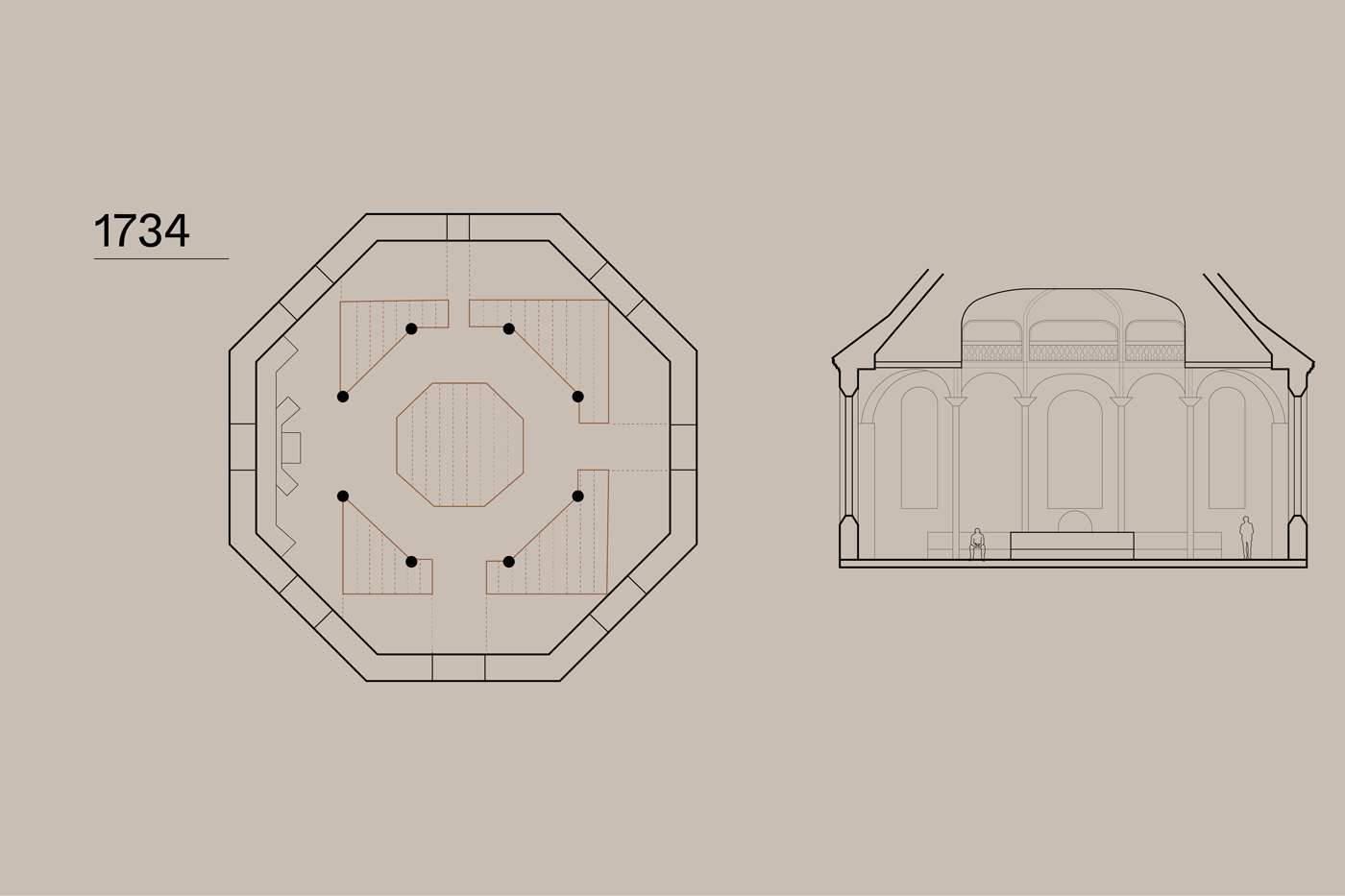 The historical development of Frederiksberg Church
The Pulpit Altar
Frederiksberg Church is a Baroque church which was designed by the Dutch architect Felix Dusart and erected in 1733-1734. The characteristic pulpit altar was added in the 1750s. Pulpit altars are altars in which the pulpit is built into the altar wall, and they originate from Germany. They have been in use as far back as the Reformation.
Pulpit altars belong to the Protestant tradition in which they represent the two significant parts of the religious service, the sacrament and the preaching, joined together in the same place. In connection with the restoration of the church, the altar has been restored and climate-protected by conservators.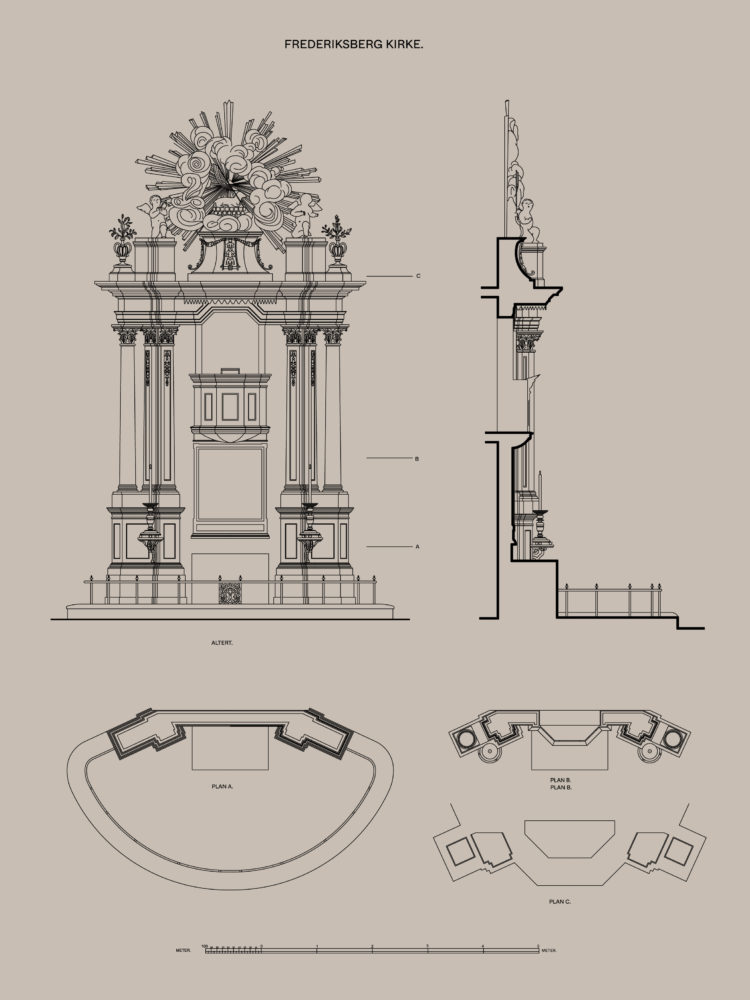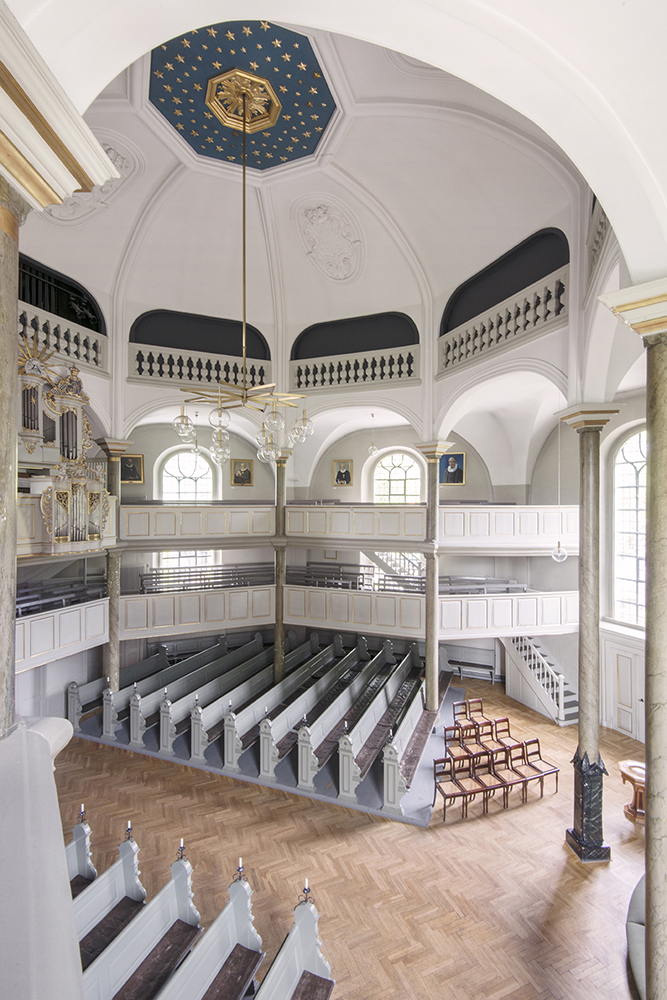 Before the restoration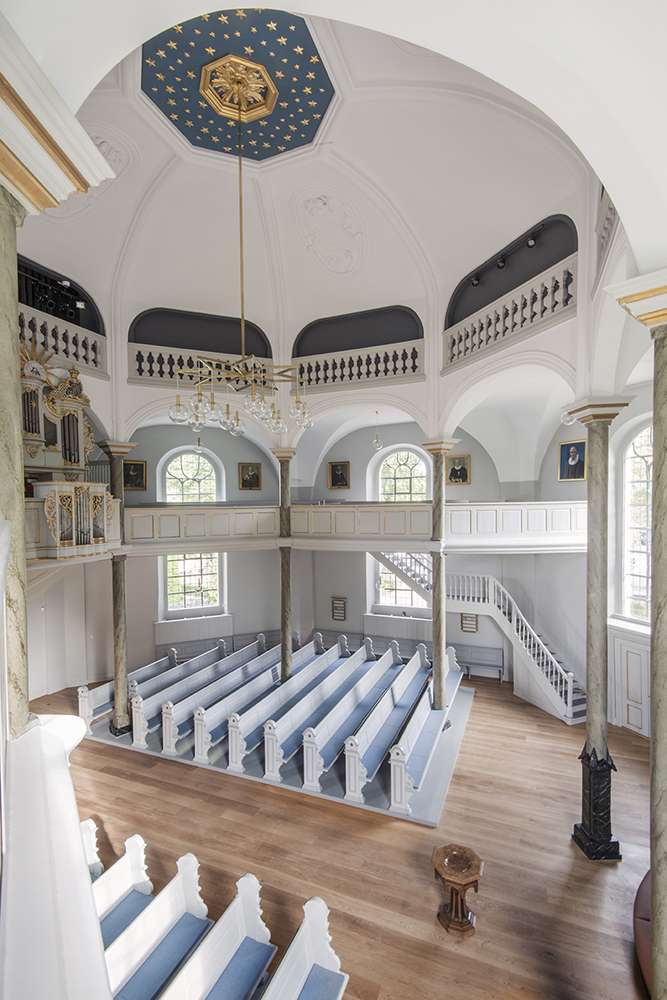 After the restoration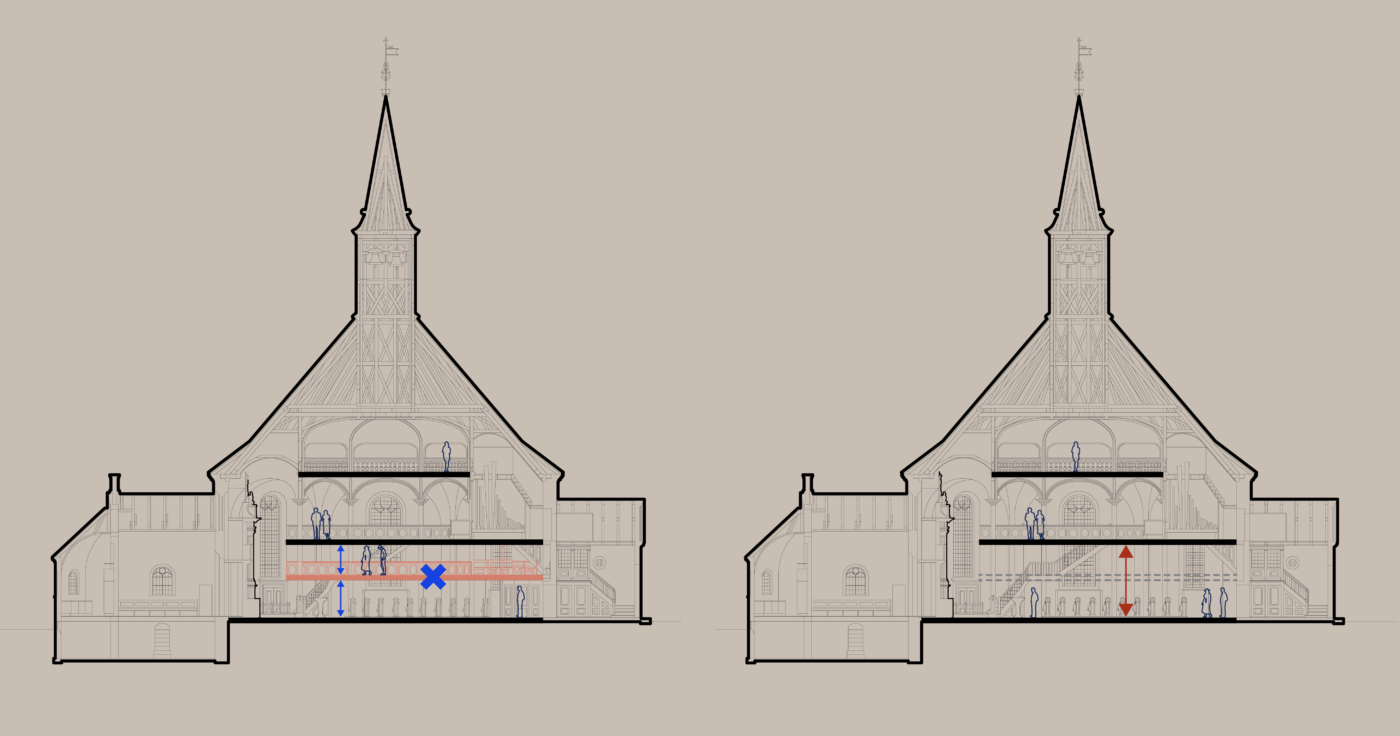 The lowest gallery level, which wasn`t originally part of the architecture, has been removed.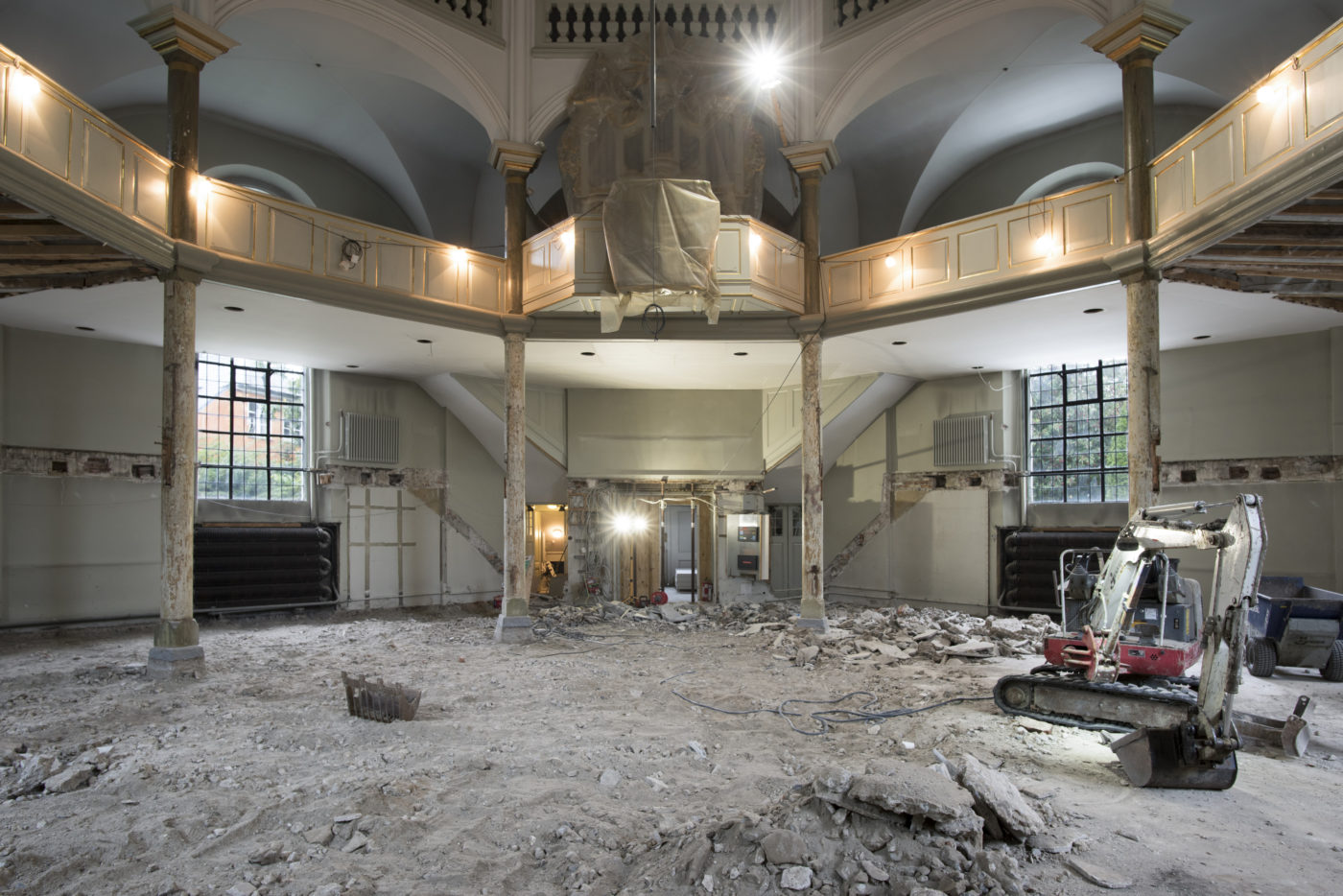 "The project is an example of a radical change in a listed building that probably broke with the church's development narrative, but which sharpened the building's architecture and the overall expression of the church room."
Peder Elgaard, Partner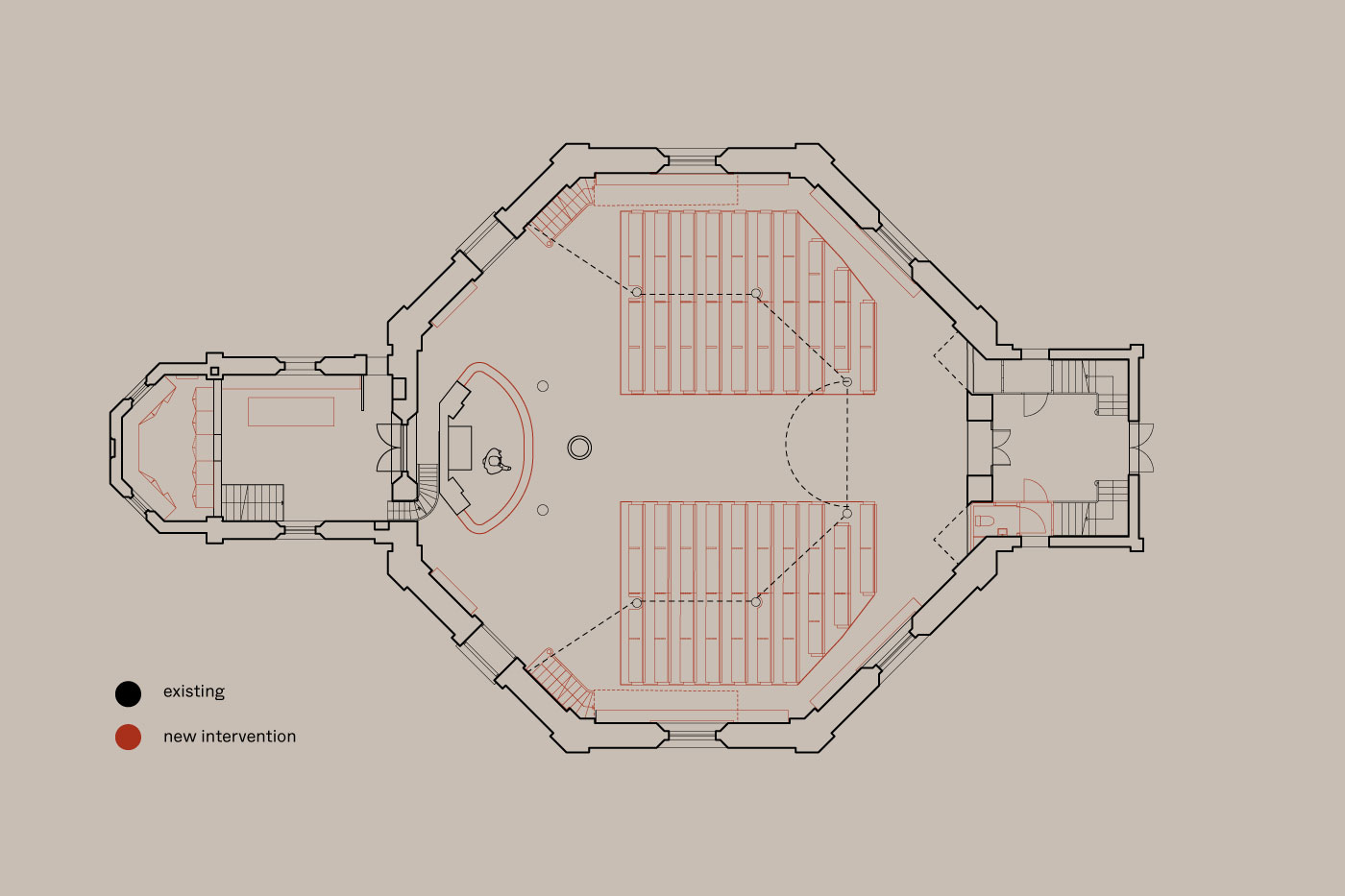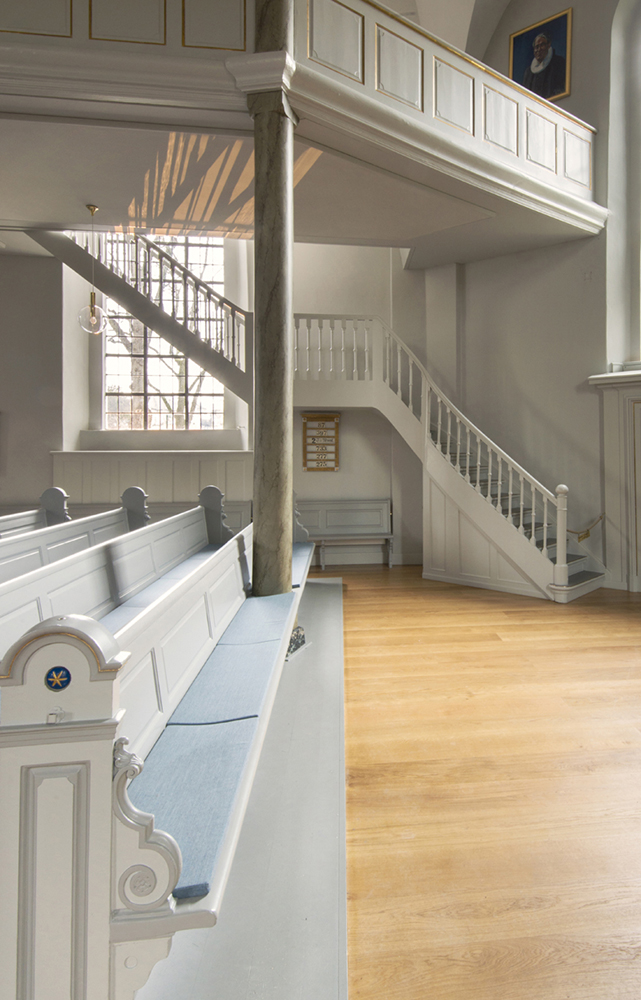 Improved Indoor Conditions
In addition to the significant effect of increased daylight intake, the removal of the lower gallery has enhanced the view towards the altar and the pulpit from the pews on the floor.
The acoustics have also been improved by adding acoustic surfaces and hiding these. In this way, the interior architecture of the room remains intact.
The church needed optimisation in terms of energy consumption and comfort. The heating system has therefore been upgraded to meet the needs of the congregation and support the indoor climate. The materials in the room require a certain amount of moisture to maintain longevity.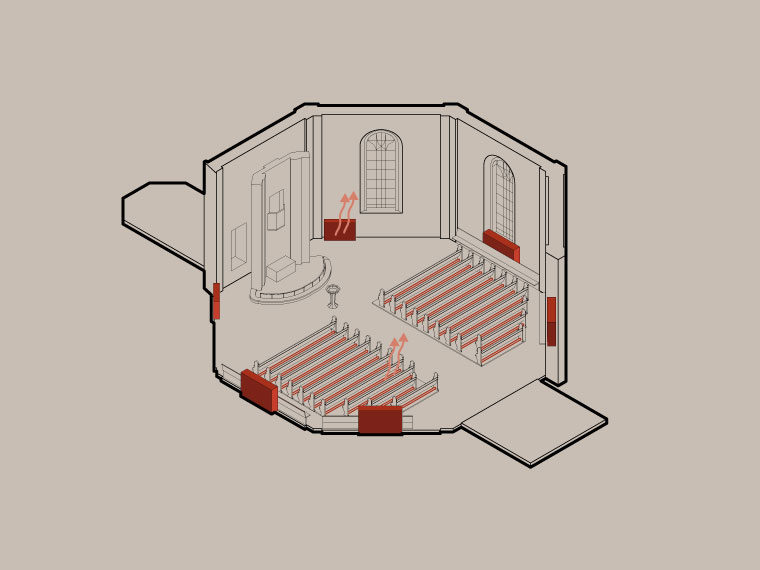 New heating system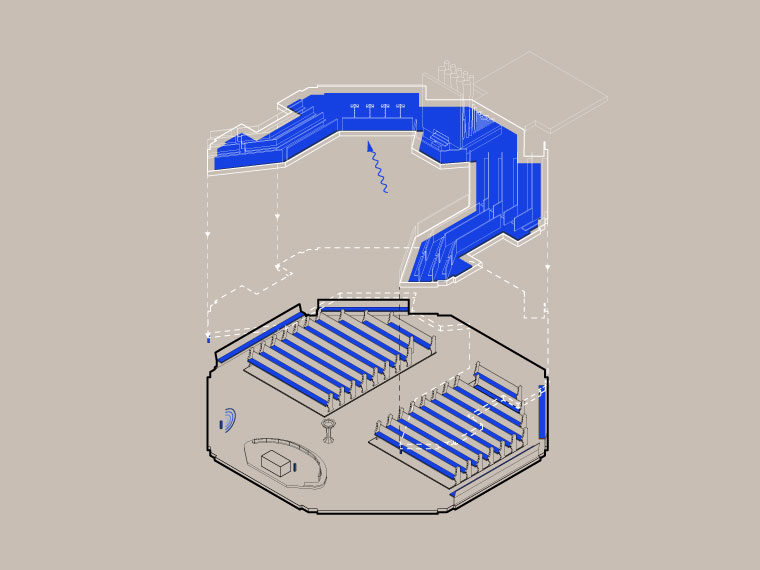 Optimisation of the acoustics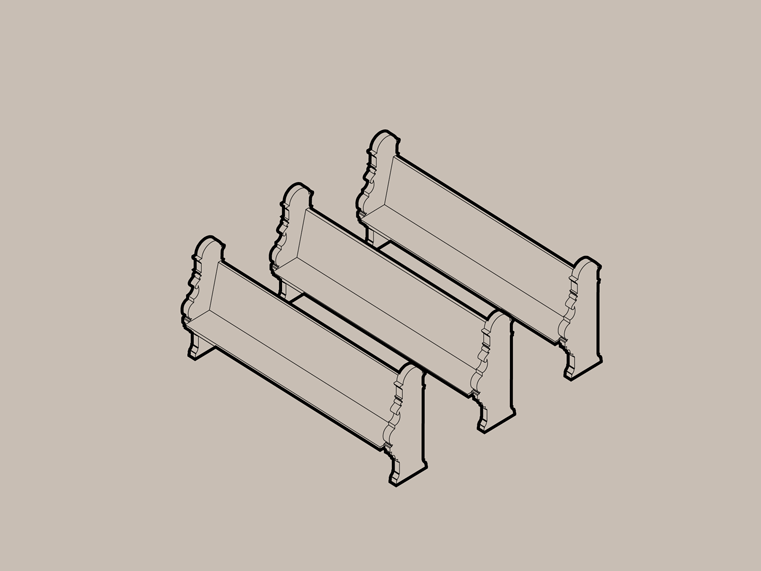 Increase of the depth of the pews and the distance between them
The seat depth in each of the pews has been increased to achieve greater seating comfort. In addition, the pews have been refurbished and the distance between them has been increased to provide better comfort.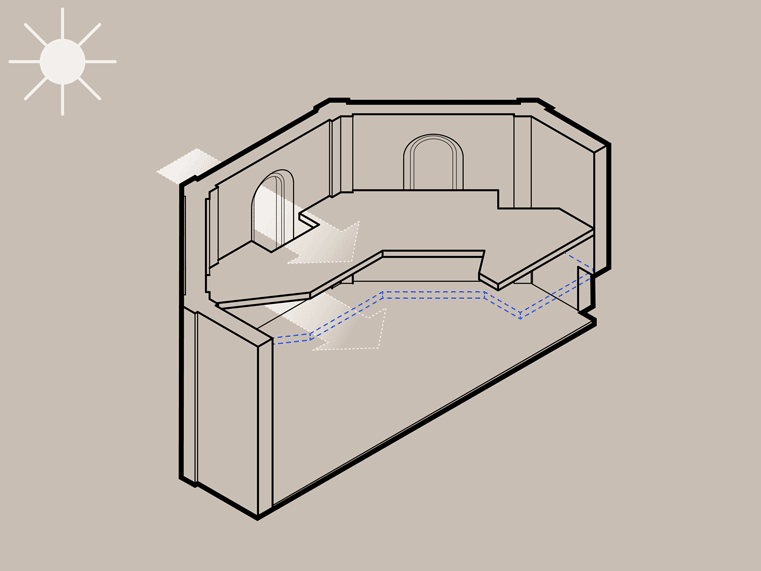 The removal of the lower gallery has created a great effect in the church room in relation to increased daylight intake. To a certain extent, the gallery lower prevented natural daylight from entering the church room and resulted in a very 'compressed' space below and on the floor itself. This issue has been rectified now.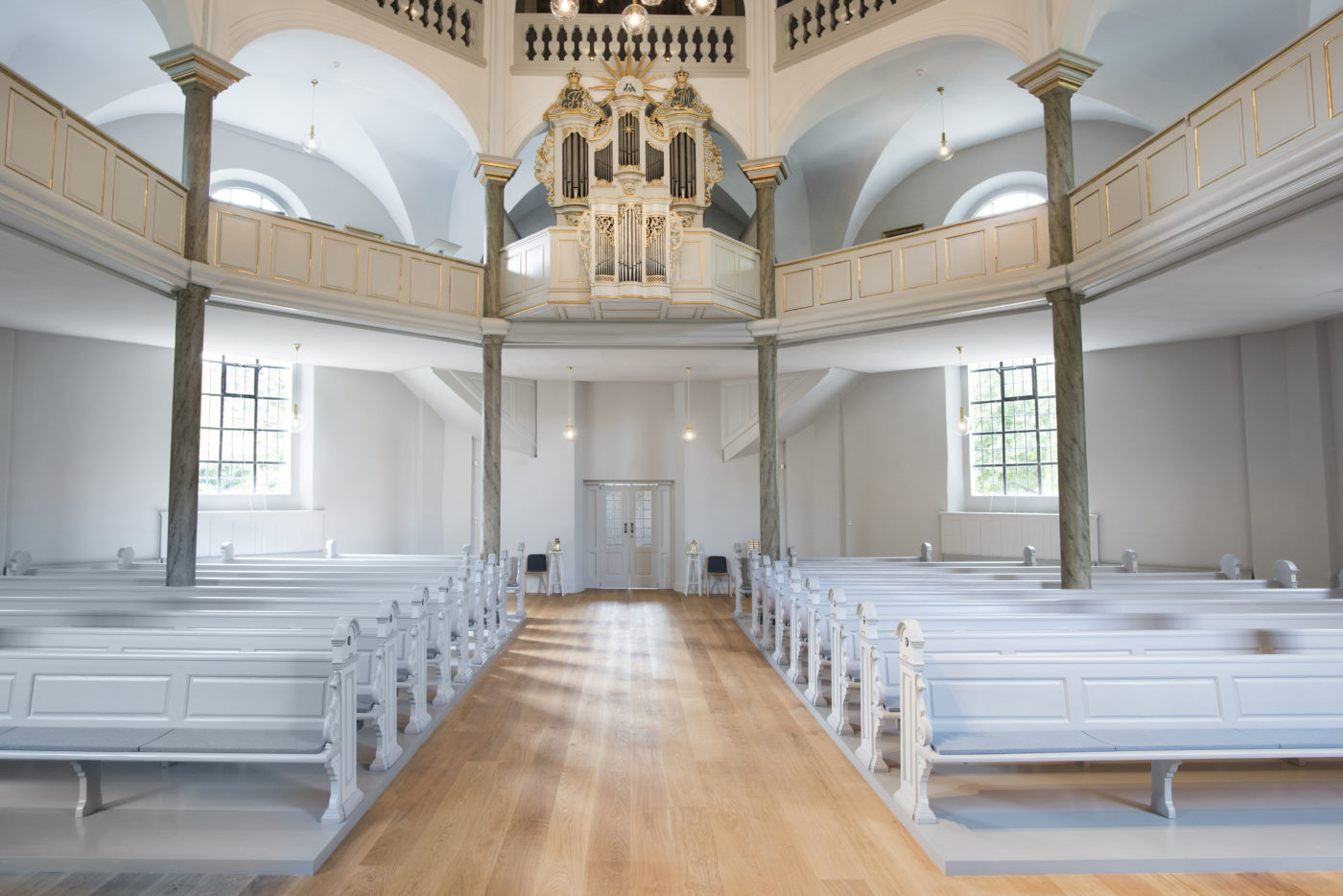 Improved daylight intake, new lighting and improved seating comfort after the restoration