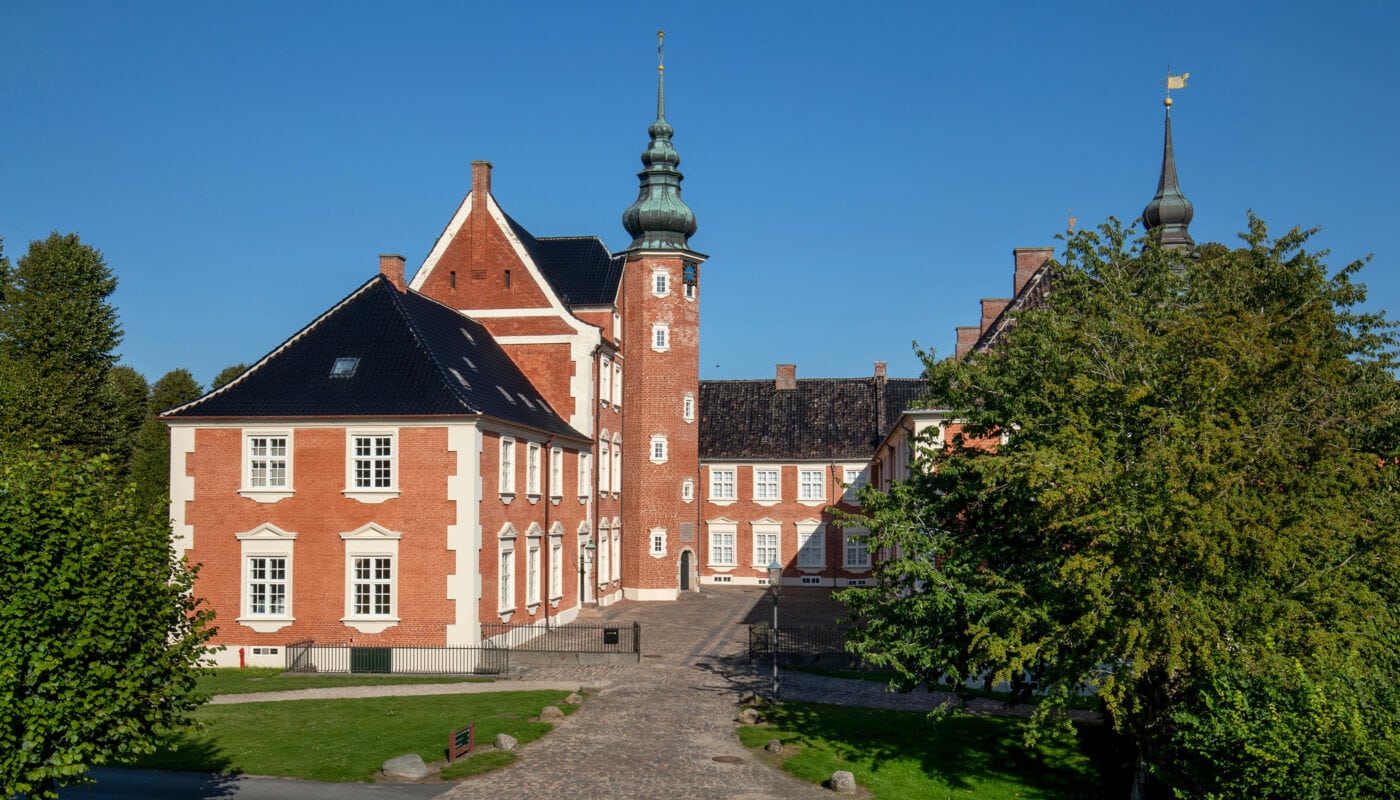 Back to project overview
Jægerspris Castle
Elgaard Architecture has lead consultant on two restoration projects for King Frederik VII's Foundation at Jægerspris. Most recently, we have provided full-service consultancy on the replacement of the roof on the castle's Northwest wing, and the restoration of several rooms on the ground floor in the same wing.
Facts
Client
King Frederik VII's Foundation at Jægerspris
Partners
Eduard Troelsgaard Rådgivende Ingeniører A/S, Hussvamp Laboratoriet ApS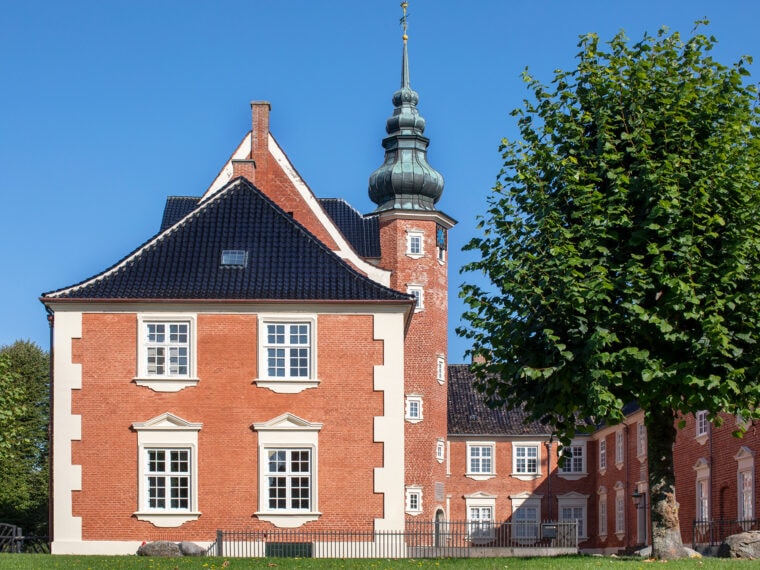 Roof replacement
The existing roof was in a very poor condition, hence the entire roof construction has been examined for rot and mold. Defective timber has been replaced and large parts of the cornice has been reconstructed. All joints of the restored roof construction have been made by hand according to traditional carpentry methods, in compliance with the guidelines from the Danish Agency for Culture and Palaces
The roof has been clad with hand made glazed roof tiles. Cast-iron skylights add daylight to the rooms in the attick and will also function as safety exits in case of fire.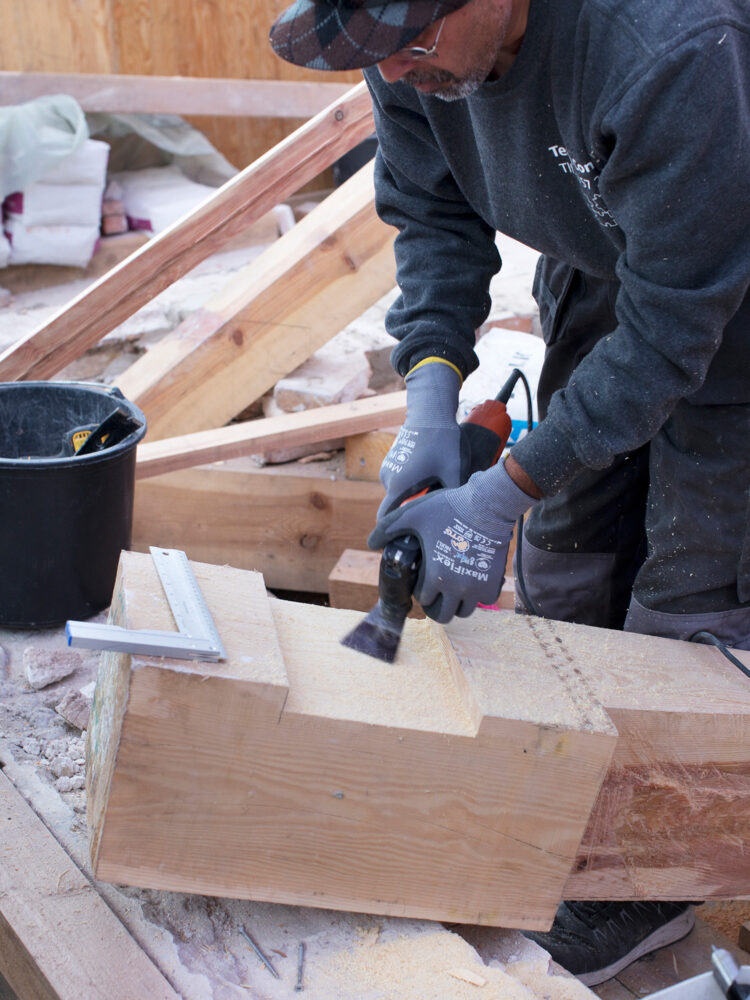 Joinery of the wooden beams in process.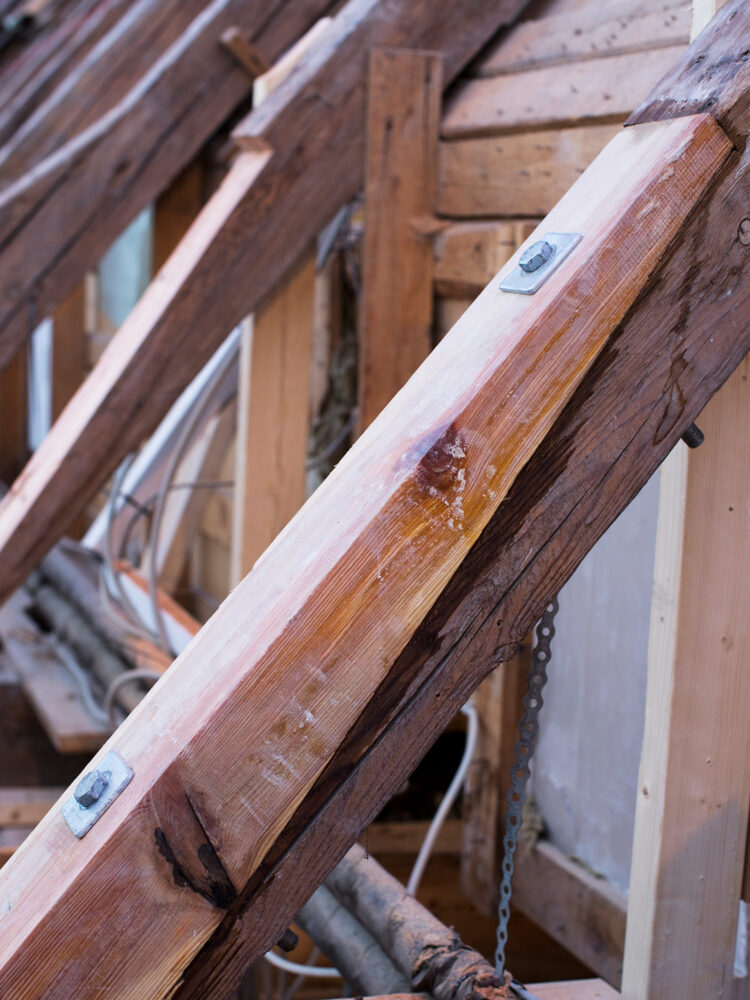 Reparations on the existing roof structure, in process.
New Colour Scheme
Previously the rooms on the ground floor were fitted with a kitchen and a canteen, in relation to the teacher's college which was situated there. The Foundation wanted the rooms to be refurbished for teaching purposes.
The new colour scheme of the rooms have been based on the existing colour scheme of the Northwest-wing, dating from the early 2000s, thus creating a coherent expression in the entire wing.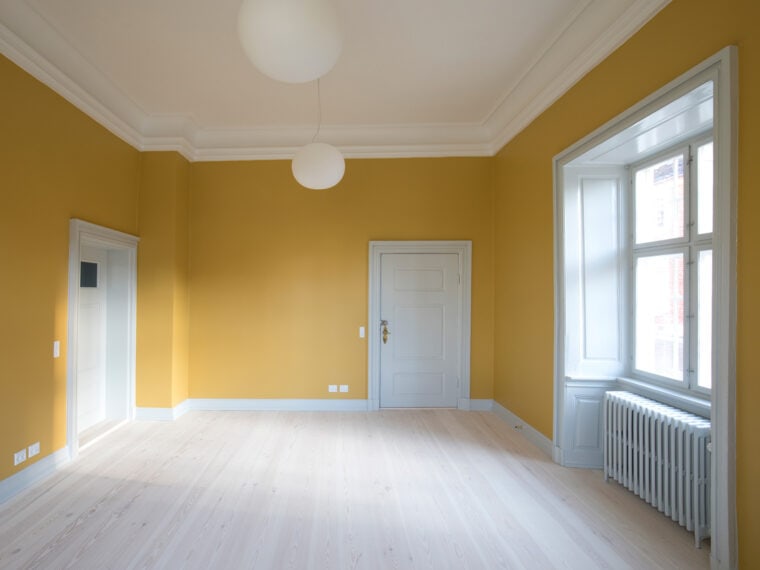 About Jægerspris Castle
Jægerspris Castle can be dated back to the 13th/14th century, however today it appears with a baroque expression which is the result of several extensions in 1590-1600 (South-wing) and 1730-31 (North-wing). King Frederik VII acquired Jægerspris Castle in 1854 and used the former hunting estate as a private residence. After his death it became the dower house to his wife Countess Danner.
In 1866, three years after the death of the King, Countess Danner opened parts of the castle to the public. She wanted the intact interiors of the living rooms to remain a perpetual reminder of the popular king.
After the death of Countess Danner and at her request, the castle became a foundation for the "benefit of poor and abandoned girls". Already in the early 1900's, the foundation was one of the country's largest children's institutions and is still home to many children to this day.