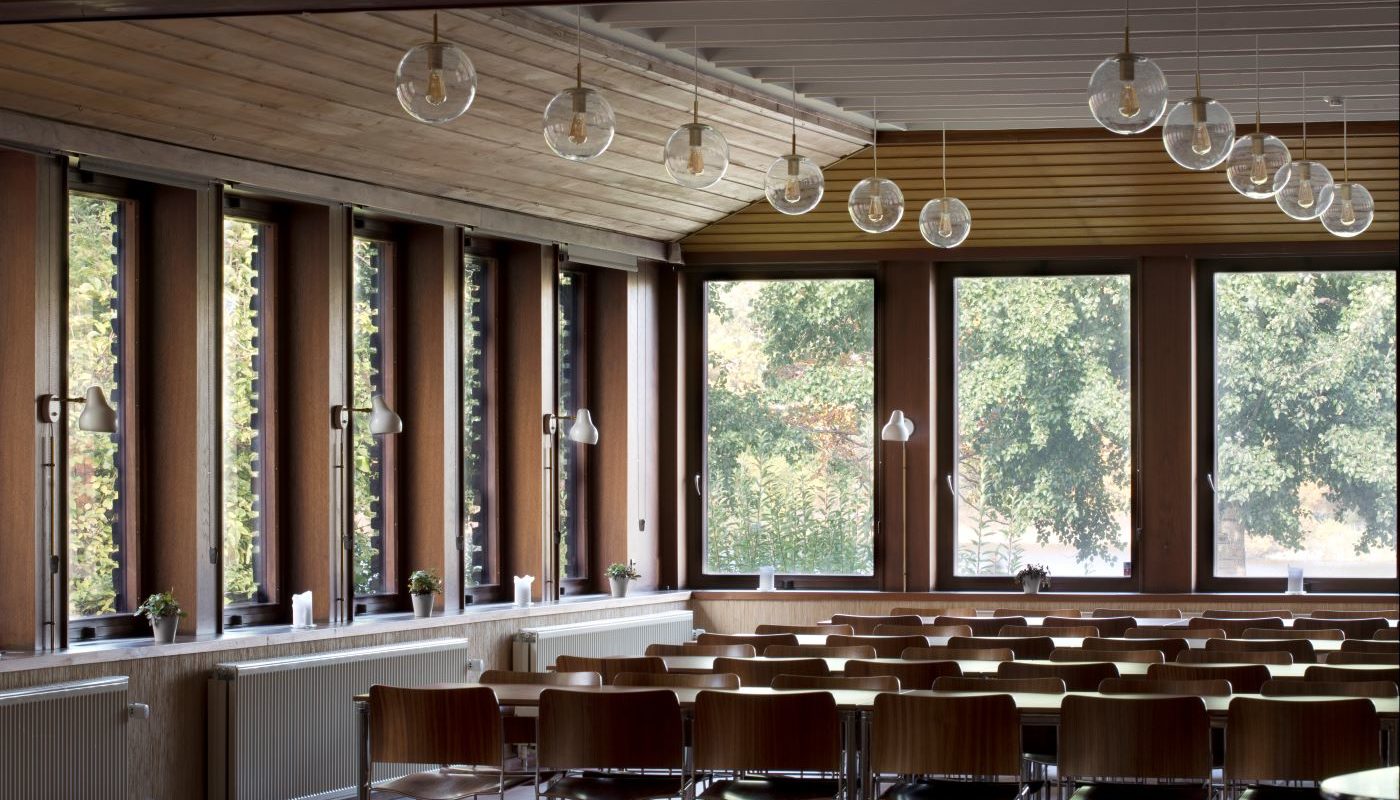 Back to project overview
King Haakon's Church
In 2018, Elgaard Architecture was lead consultant throughout all phases of the rebuilding and renewal of the interiors of the Norwegian Seaman's Church in Copenhagen, King Haakon's Church. The church was erected in 1958 and celebrated its 60th anniversary in the year of the restoration.
Facts
Client
King Haakon's Church, the Norwegian Seaman's Church in Copenhagen
Partners
A.P. Møller Foundation
A Link between Denmark and Norway
The purpose of King Haakon's Church as both a church, a cultural centre and a link between Norway and Denmark is absolutely central. In the church, a small ceramic sketch for the memorial "Two Sisters" (Norway thanks Denmark) is on display – the monument itself is located at Eidsvoll Plads at Østerport in Copenhagen. Many Danish companies supported the construction of the church in 1958, and among others "Mrs. shipowner A.P. Møller" was a member of the collection committee in Denmark and also participated in the opening ceremony itself.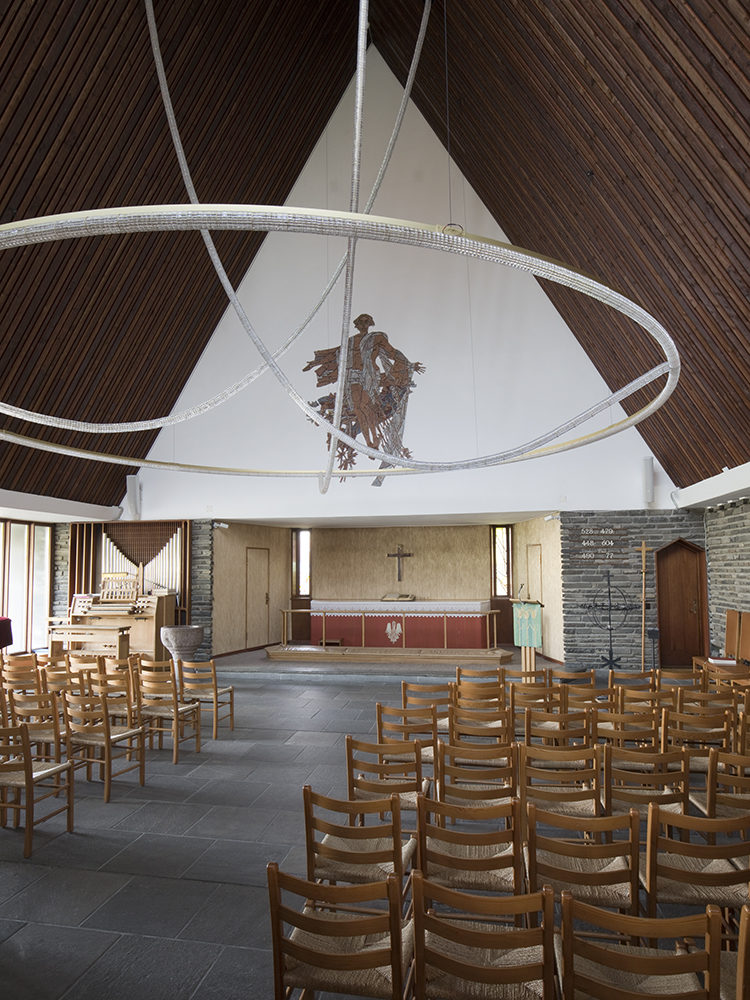 In connection with the restoration in 2018, the church had new lighting installed which was designed by the architects Bertelsen & Scheving Arkitekter.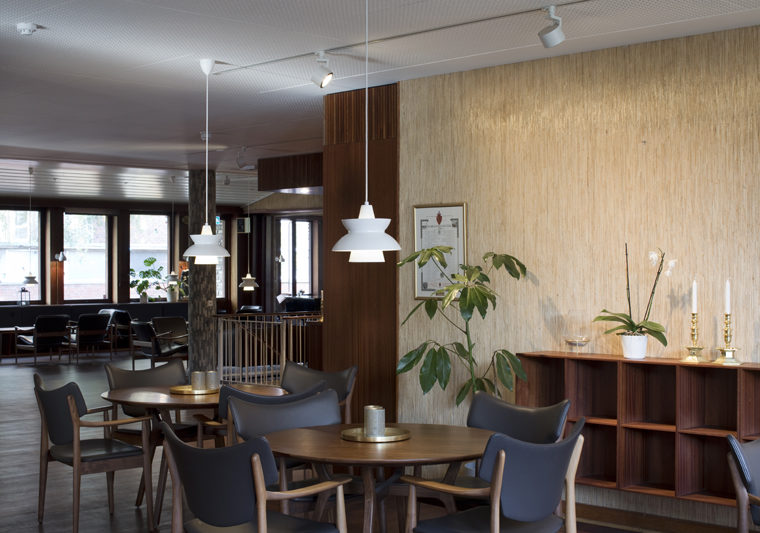 In his construction from 1958, the Norwegian architect Carl Corwin integrated church and cultural centre in one place, but with the church as the accentuated, architectural element. An important aim of the renewal was to restore the interiors to reflect their original 1950's look, among others by means of newly manufactured furniture which was originally designed at the end of this decade.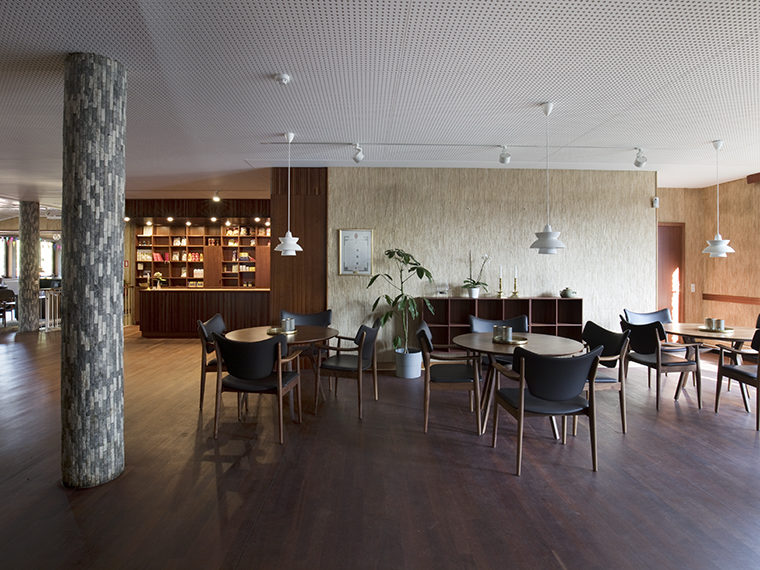 New parquet flooring has been added to improve the acoustics, and the furniture in the lounge area are Norwegian design classics and recently installed Louis Poulsen lamps from 1958.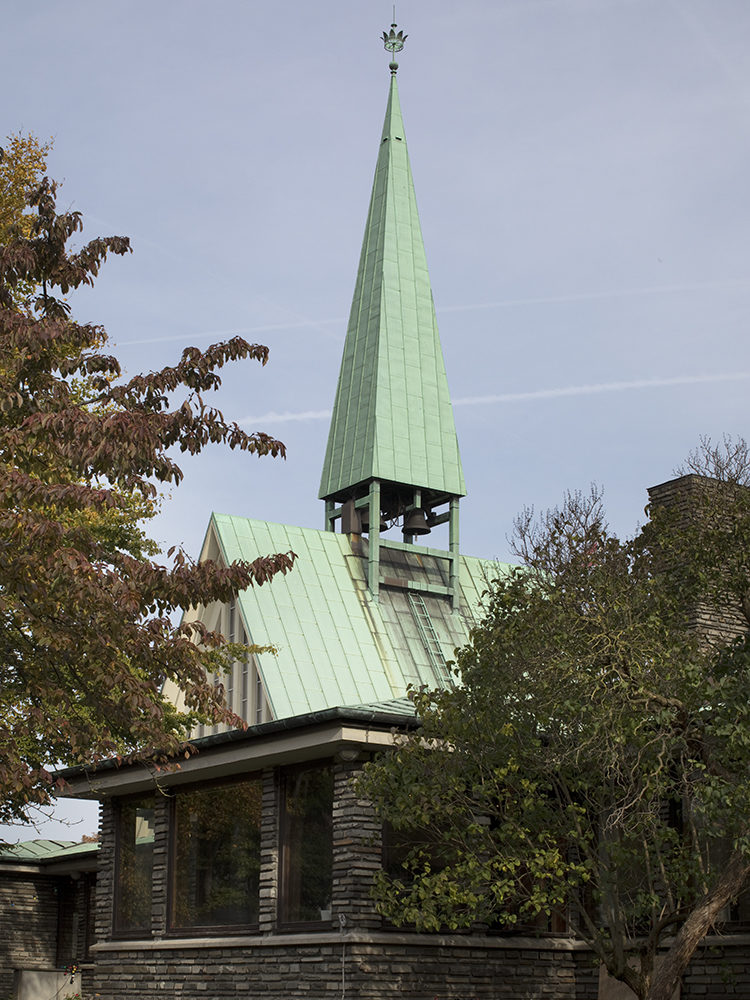 With its dual function as both church and cultural centre, the Seaman's Church has two main entrances. From Stadsgraven there is direct access to the church hall, while the entrance at the opposite end leads to a large lounge area with reception, café and a shop with Norwegian food products. At large ecclesiastical events, the church room and the banquet hall can be merged to accommodate around 400 persons.
Church and Cultural Centre in One House
The further you move into King Haakon's Church, the more features are exposed: café, lounge, shop, banquet hall and church in the same house. The man behind the design, Carl Corwin, was a member of the architectural association PAGON, which was formed in 1949 to promote modernist architecture.