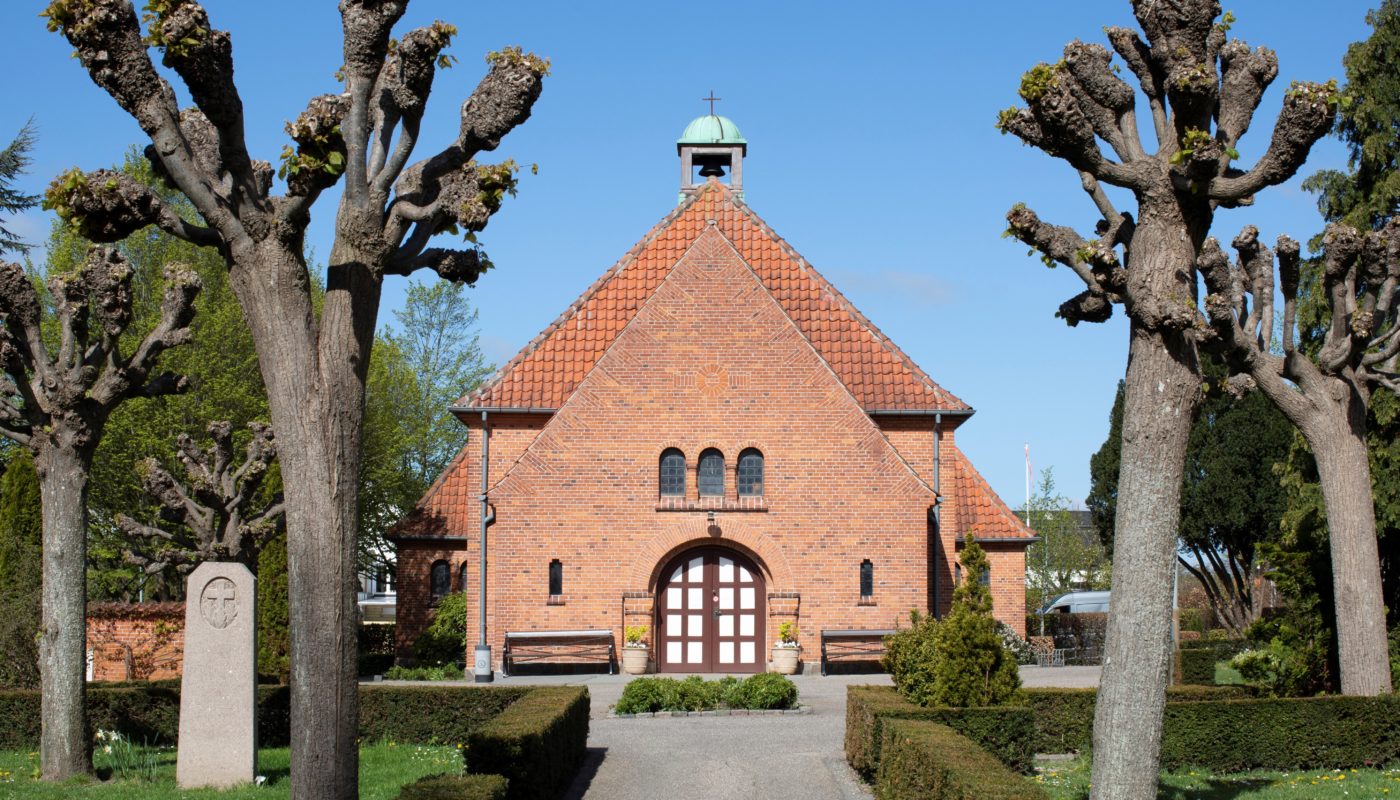 Back to project overview
Nyhuse Chapel
Nyhuse Chapel is located at Nyhuse Cemetery in Hillerød and is under the authority of Frederiksborg Castle Chapel. The chapel was built in 1924 according to architect M.P. Madsen's (1876-1956) plans, and prior to the renovation its interior appeared outdated. On the basis of a wish to restore, modernise and decorate the inside of Nyhuse Chapel, Frederiksborg Castle Chapel's church council asked Elgaard Architecture to prepare an interior design proposal which could interact with the works of visual artist Simon Aaen.
Facts
Theme
Project proposal for modernisation and artistic decoration of Nyhuse Chapel
Client
Frederiksborg Castle Chapel's church council
Partners
Visual artist Simon Aaen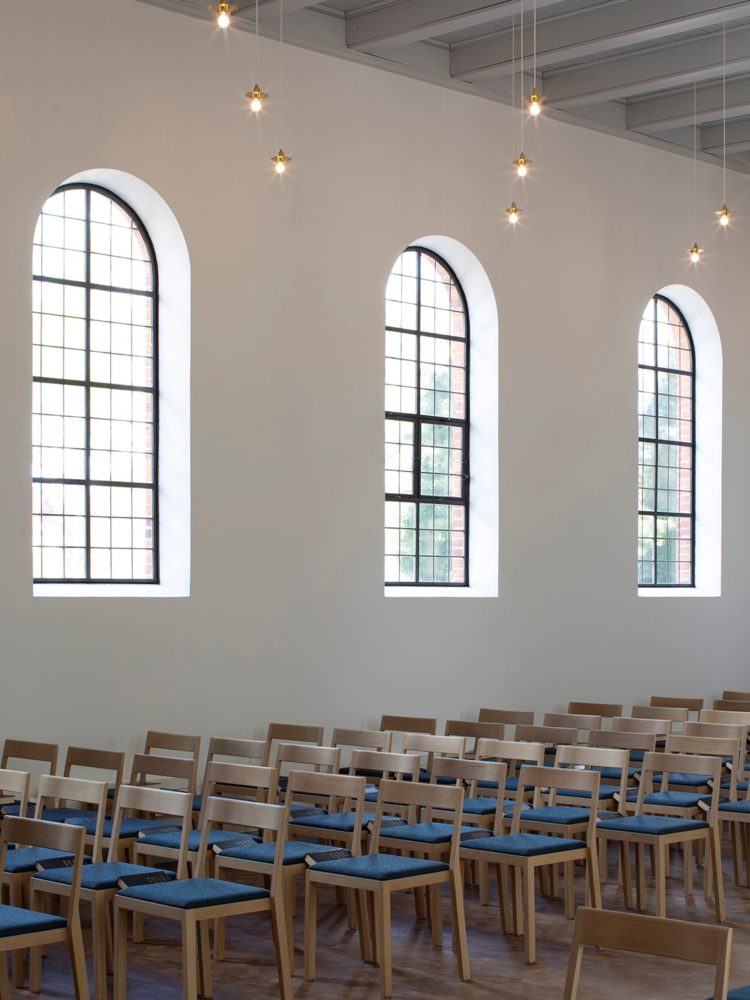 A Chapel with Multiple Functions
Nyhuse Chapel is primarily used for funerals with a connection to Frederiksborg Castle Parish, as the castle chapel must not be used for this purpose.
In addition to funerals, Frederiksborg Castle Parish organises All Saints worship services and Friday morning meditations in the chapel.genmeditation.
The cemetery is Frederiksborg Castle Parish's former burial ground, and here members of for instance the Benneweis circus family, painters and various other cultural figures are buried.
"The individual graves in the cemetery often have a granite headstone with a text about the deceased. In this way, the chapel's new floor with inscribed texts in granite stone makes the interior space interact with the surrounding cemetery and its long history."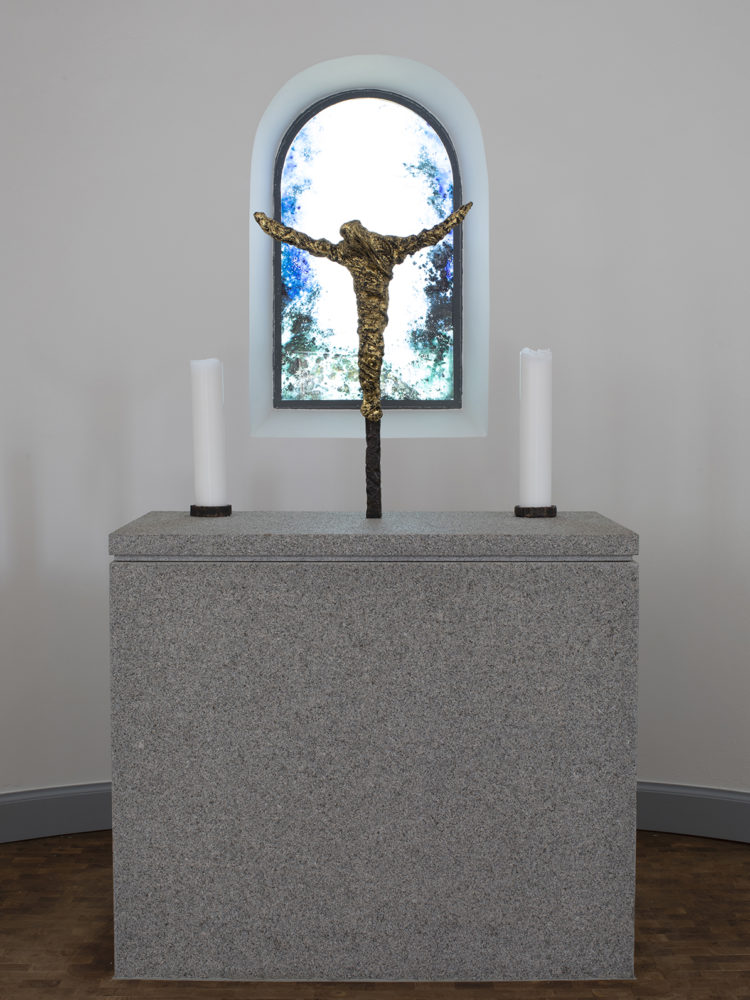 The centrally located wedge of light in the centre of the stained-glass window points to faith and light in the darkness – that is, a resurrection hope in the shadow of death. The visual artist Simon Aaen has created the window design. In addition, a new, smaller altar table was made of Swedish, grey Bohus granite with a gilded crucifix on top which was also was created by Simon Aaen.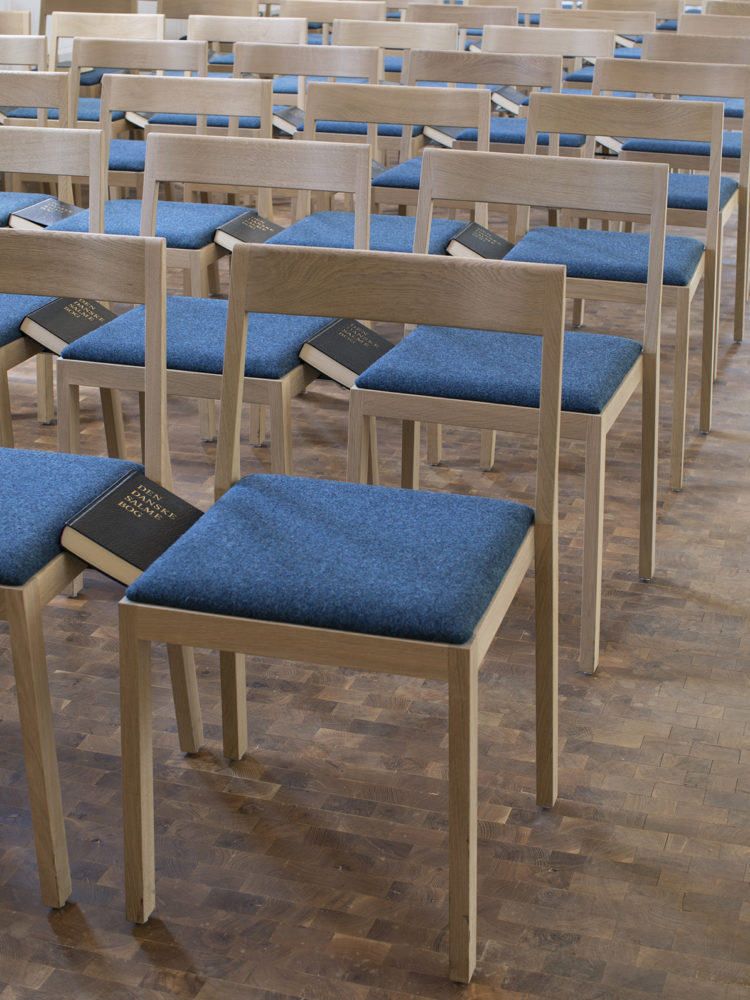 Architects Christoffer Harlang and Nicolai de Gier have designed a church chair which, by virtue of its very simple but characteristic look, can fit in and be combined with both old and new interiors. It is classic craftsmanship and beautifully processed furniture.
"There was a wish to open up the rood arch with a centrally placed window. A stained-glass window has now been added in the arch, and its changing light is supposed to give the chapel's visitors a feeling of the light wrestling with the dark. "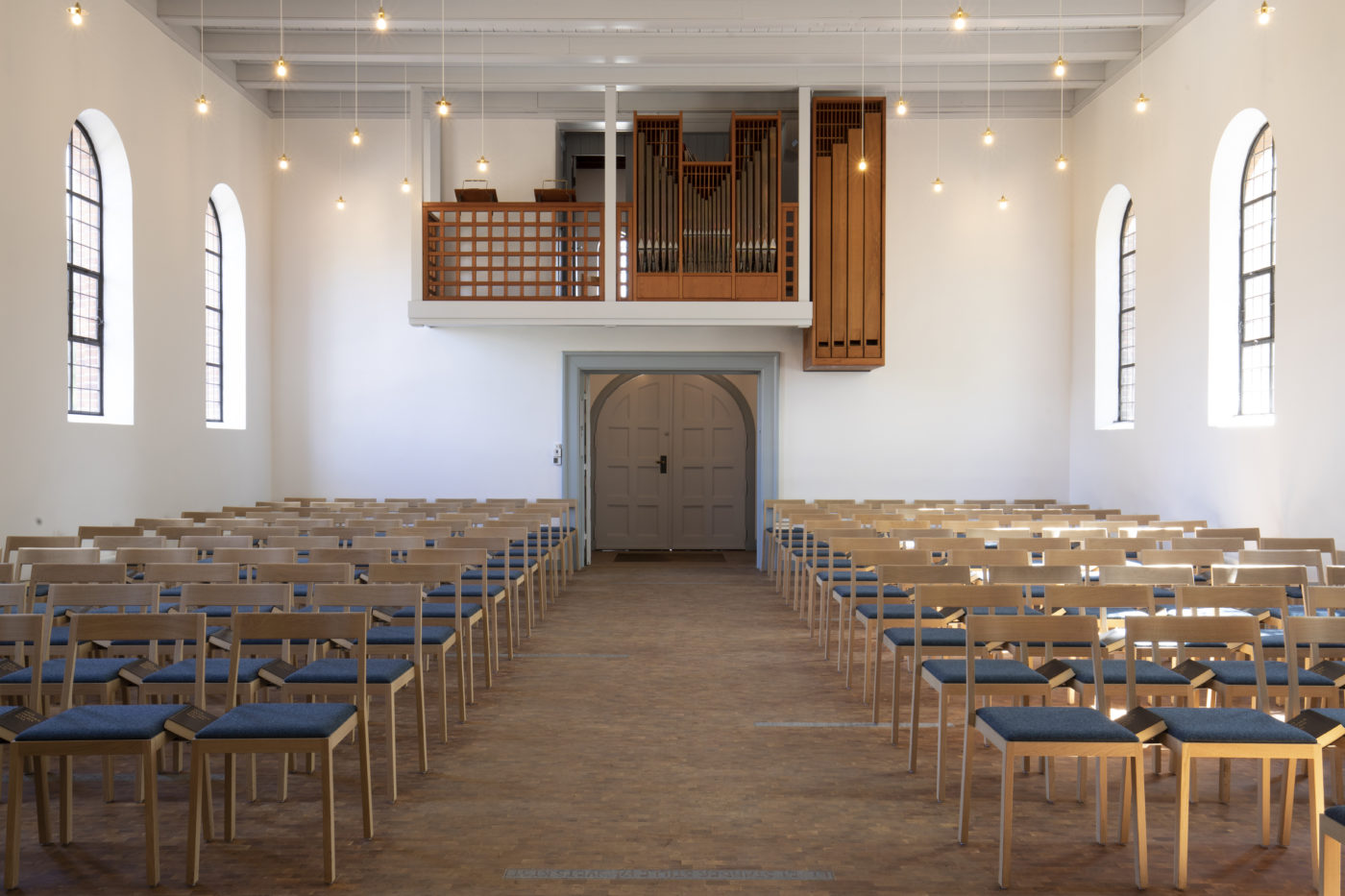 Beams and columns are painted in a neutral grey and additional widths/surfaces in a lighter grey. The organ itself and the railing have not been altered.