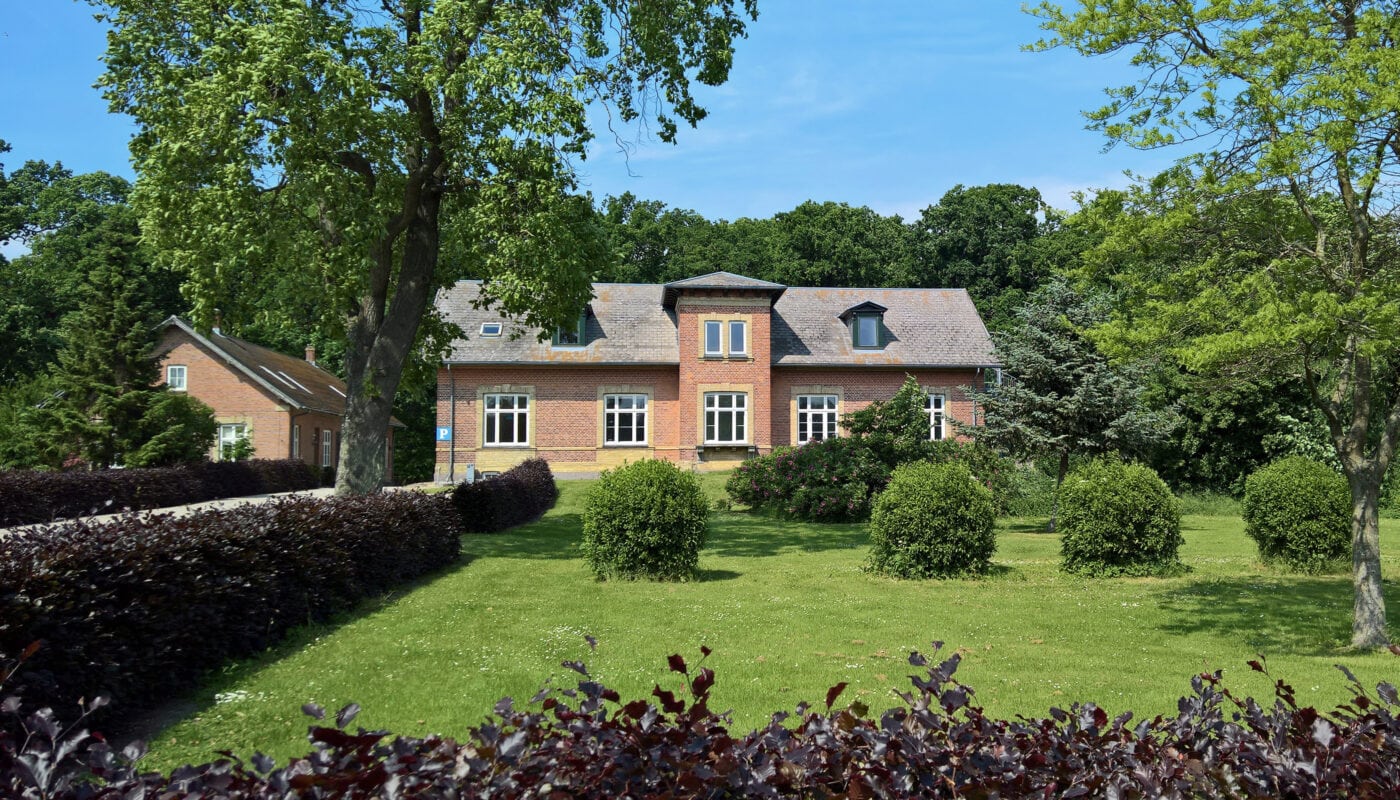 Back to project overview
The Estate Inspector's Residence at Jægerspris
Elgaard Architecture has ascted as the lead architect on the restoration and refurbishment of the Estate Inspector's residence for King Frederik VII's Foundation in Jægerspris. The refurbishment entailed creating four housing units for vulnerable, single mothers. The building is located at Hovedgaden 23 in the town of Jægerspris along with several similar buildings. These buildings were all designed by the architect Henrik Hagemann in 1875 and erected the same year.
Facts
Theme
Restoration and refurbishment of the interiors
Client
King Frederik VII's Foundation at Jægerspris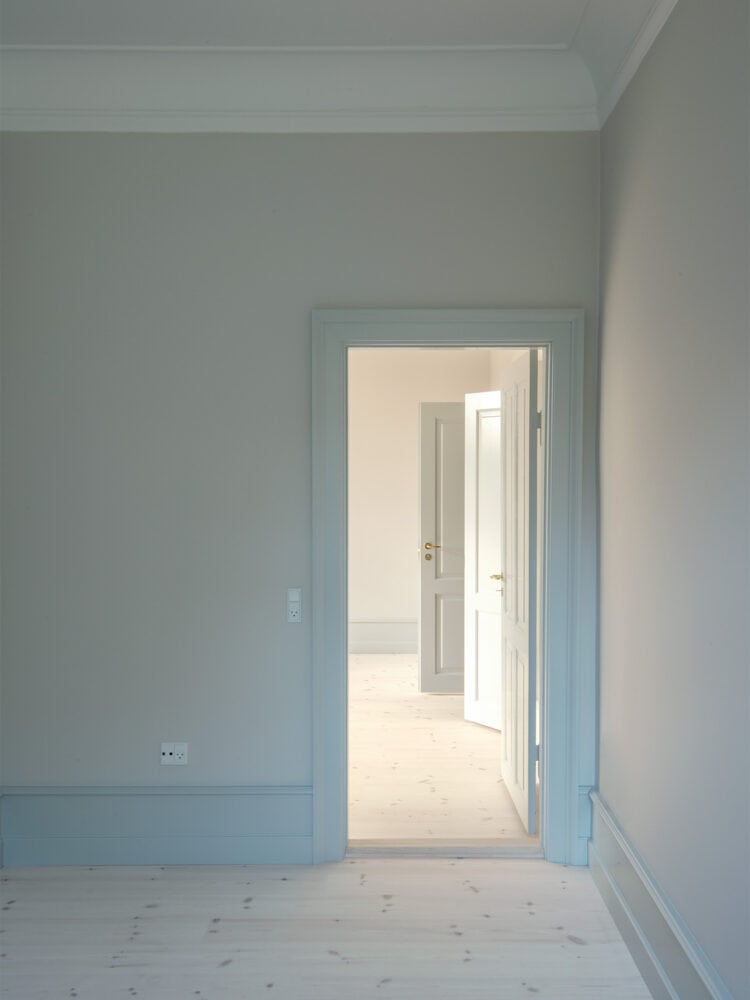 Re-establishment
The architectonic vision and restoration strategy for the project originated in the re-establishment of the Estate Inspectors residence's identity as a dwelling, as was the case in the later half of the 1800s. The original spatial structure was re-established with a functional, contemporary interior.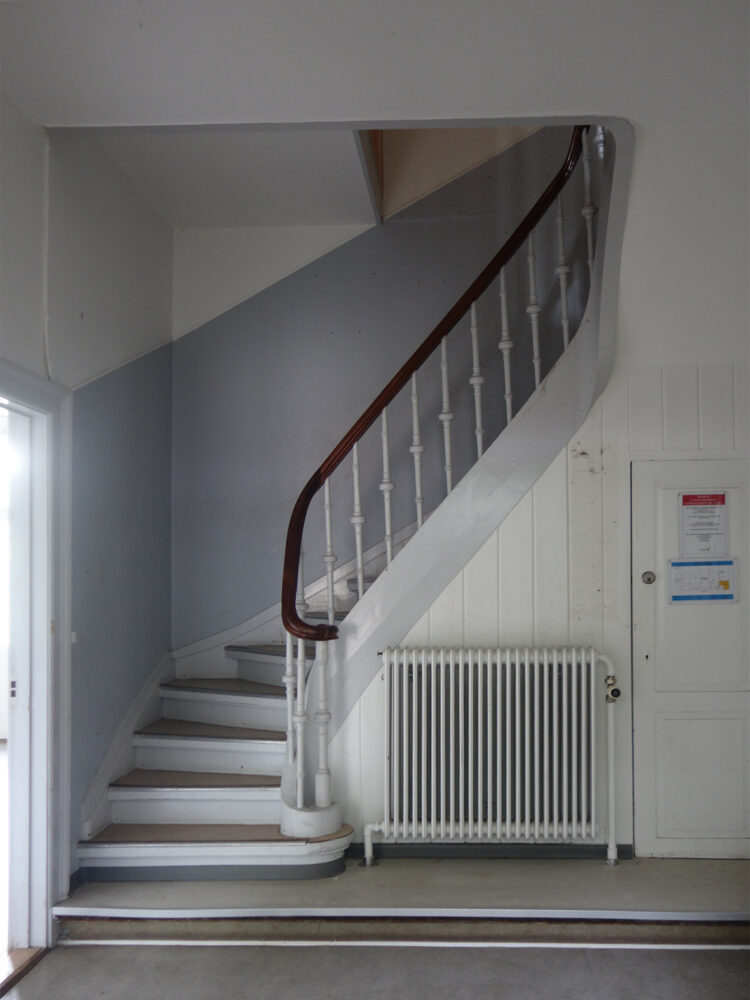 The stairwell prior to the restoration.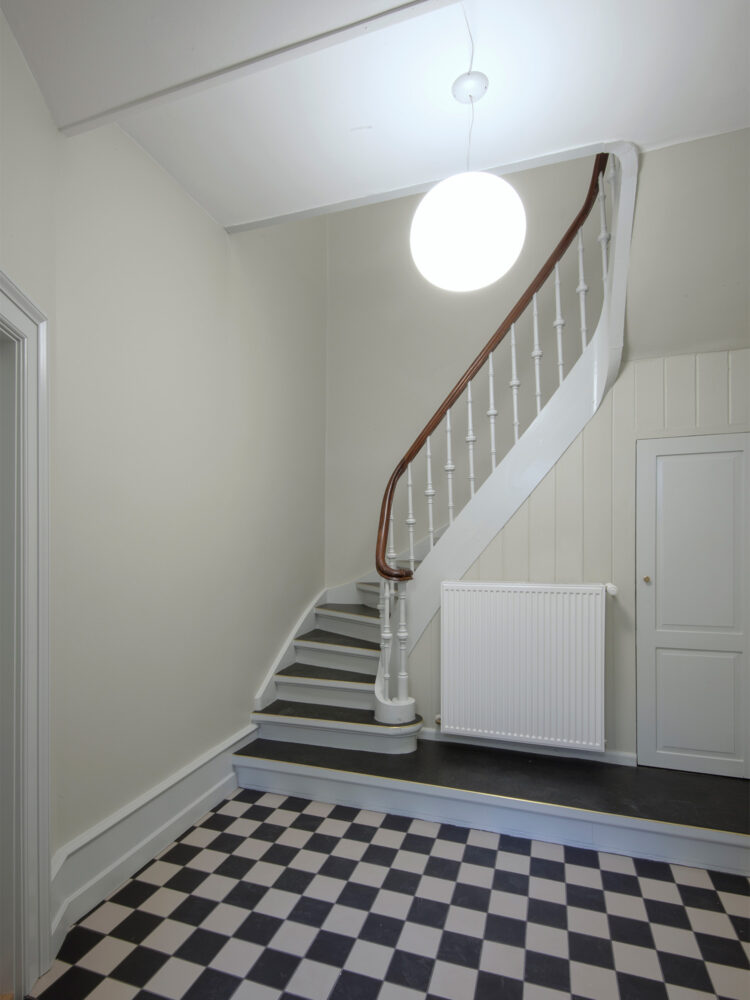 The stairwell after the restoration.
About the building
The building is a fine example of a northern German jamb wall house, which constitutes a small, but important part of the historicistic buildings in Denmark.
The buildings constitute a culture-historical environment surrounding the King Frederik VII's Foundation in Jægerspris, and the Estate Inspectors residence is a structure with a high conservation value.
The jamb wall house on Hovedgaden 23 was originally the Estate Inspector's house but it also served as a doctor's residence for a period. The building was used for institutional and educational purposes by the Municipality of Frederikssund until the restoration. The building now houses four homes for vulnerable, single mothers.