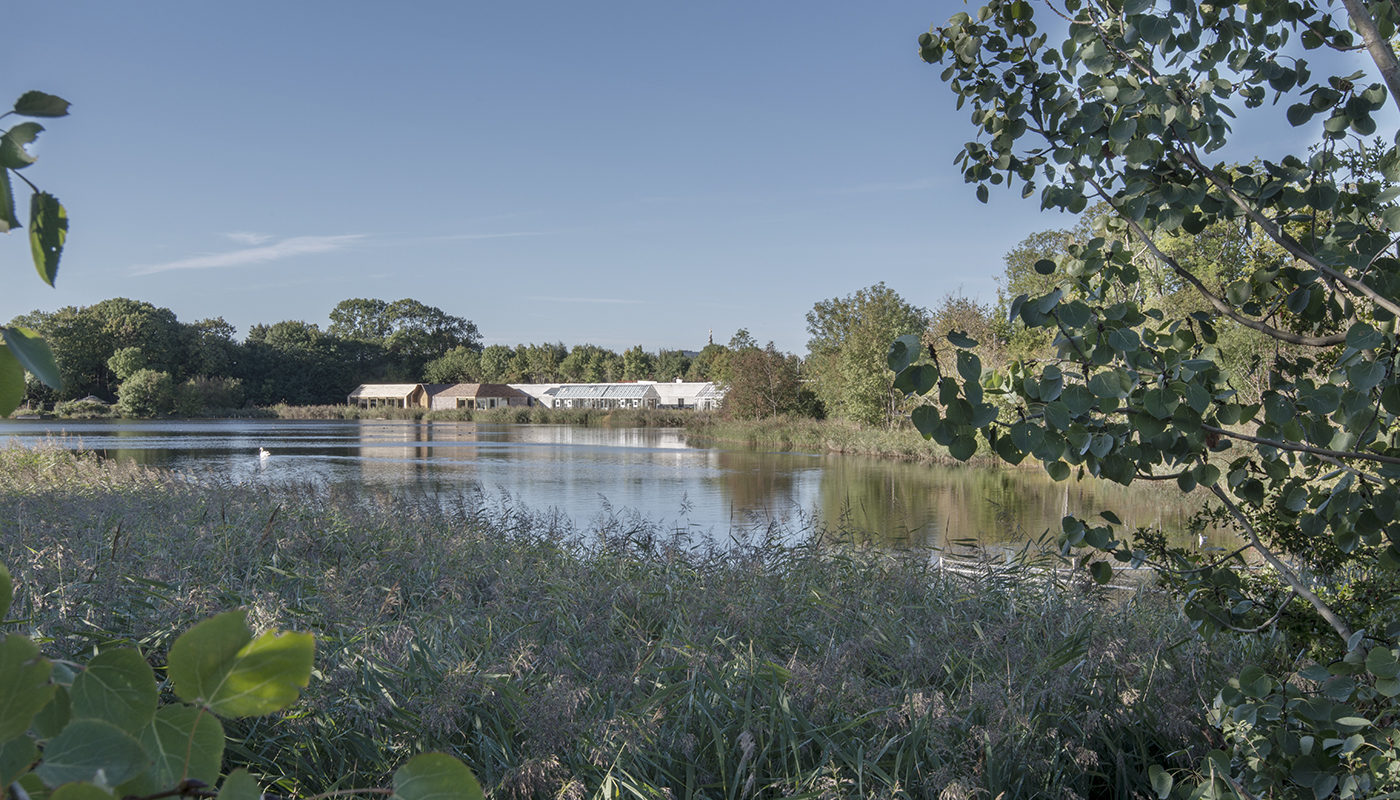 Back to project overview
The Naval Mine Warehouse – NOMA
The listed naval mine warehouse Søminedepotet and the areas surrounding it on Christianshavn's Ramparts have been rebuilt to accommodate Restaurant NOMA. Elgaard Architecture was NOMA's adviser throughout the entire process and made a conservation plan prior to the start of the project.
Facts
Theme
Client concultancy: Transformation of listed naval mine warehouse to gourmet restaurant
Partners
BIG, Studio David Thulstrup, Piet Oudolf, Thing & Brandt and NT Consulting
The naval mine warehouse before the transformation when it was a place where grafitti artists enjoyed themselves. Søminedepotet is an integral part of the ramparts which are listed as a Protected Historic Site. Therefore, the project aimed at communicating and amplifying the conservation values and the cultural history of the place while at the same time adapting the buildings and the surrounding areas to a functional workplace with up-to-date and intelligent facilities and adequate energy efficiency standards.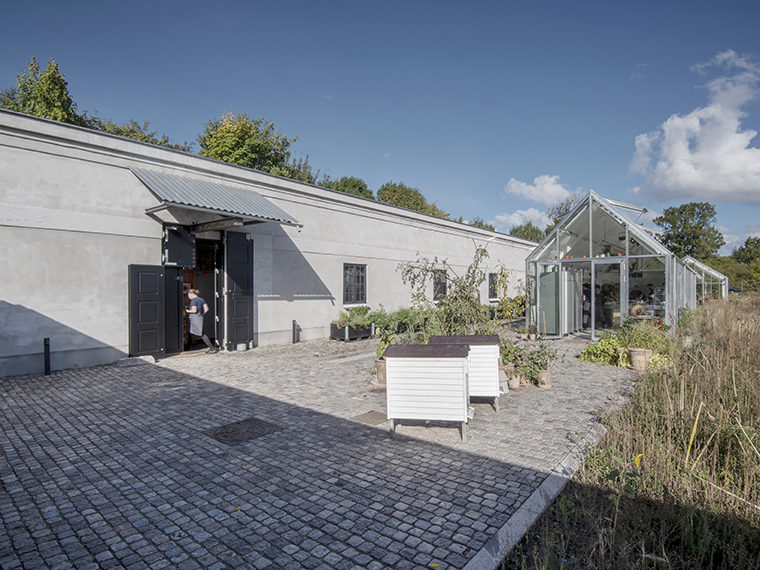 The original room layout and perception of the long room with the overhead crane and raw concrete have been maintained. The new functions were added as injected wood and glass elements.
"Elgaard Architecture has been responsible for the project's overall development process, among others through early involvement of the conservation authorities, which ensured a painless and time-efficient process in developing the conservation and development plan for the project."
Peder Elgaard, Partner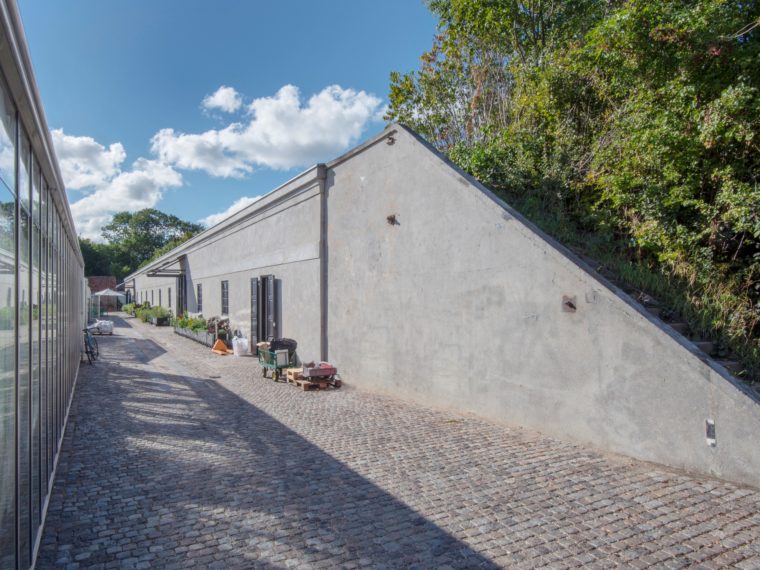 As of 2008, the building was left empty. Subsequently, the naval mine warehouse appeared on numerous graffiti blogs and became a playground for creative graffiti artists, while in May 2011 young squatters transformed the surrounding site by establishing food stalls, a party venue and a campground. The naval mine warehouse has also been used as a model workshop by the Royal Danish Academy of Arts.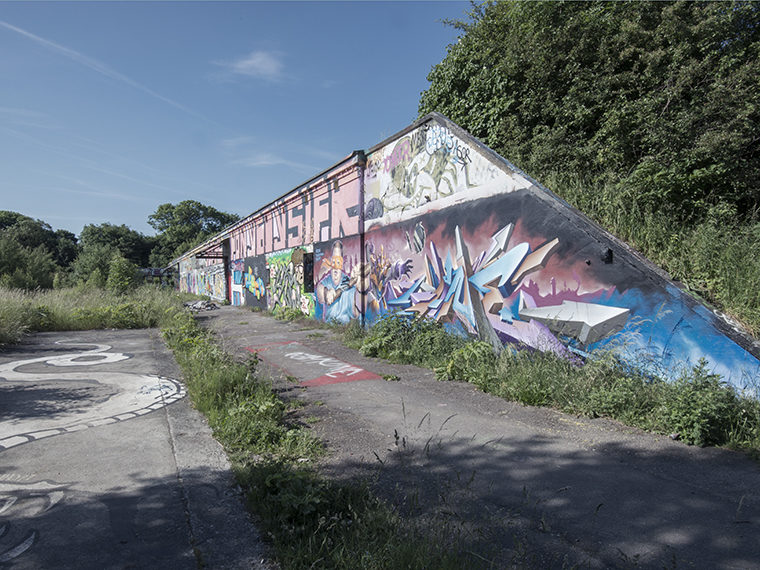 For many years, the historic and listed naval mine warehouse at Holmen was a military site. However, in 1998 the warehouse was sold to the real estate developer Mogens de Linde by the Royal Danish Navy.
"The former naval mine warehouse is located on Christianshavn's Ramparts and was part of the defense works at Holmen from the 1700s onwards. Originally, it was a naval magazine for charged mines and therefore located far away from the city."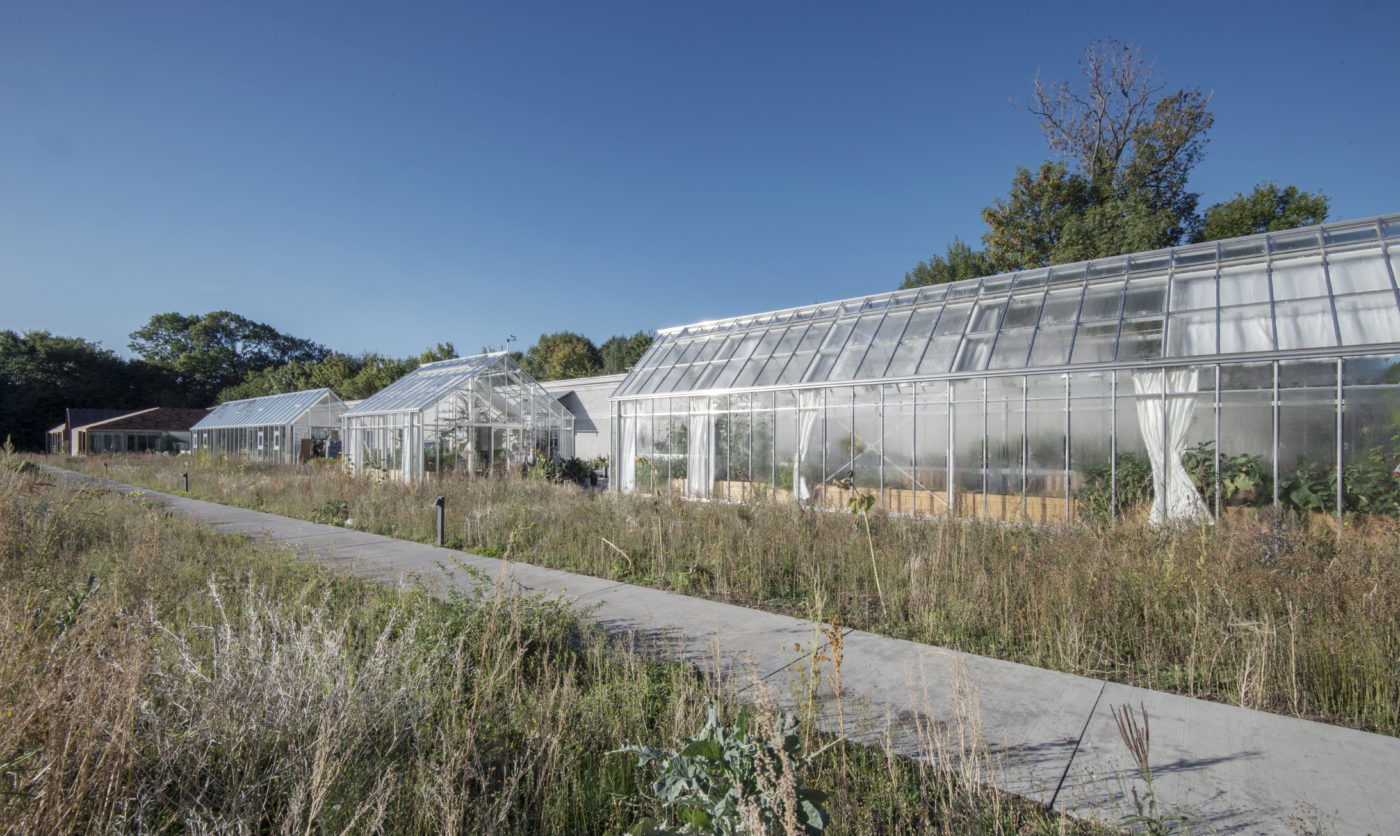 Both the warehouse and its surroundings have now been transformed into a so-called "garden village" by BIG/Bjarke Ingels Group. The garden village consists of small houses, greenhouses and flower beds which are situated in front of the old and listed naval mine warehouse.