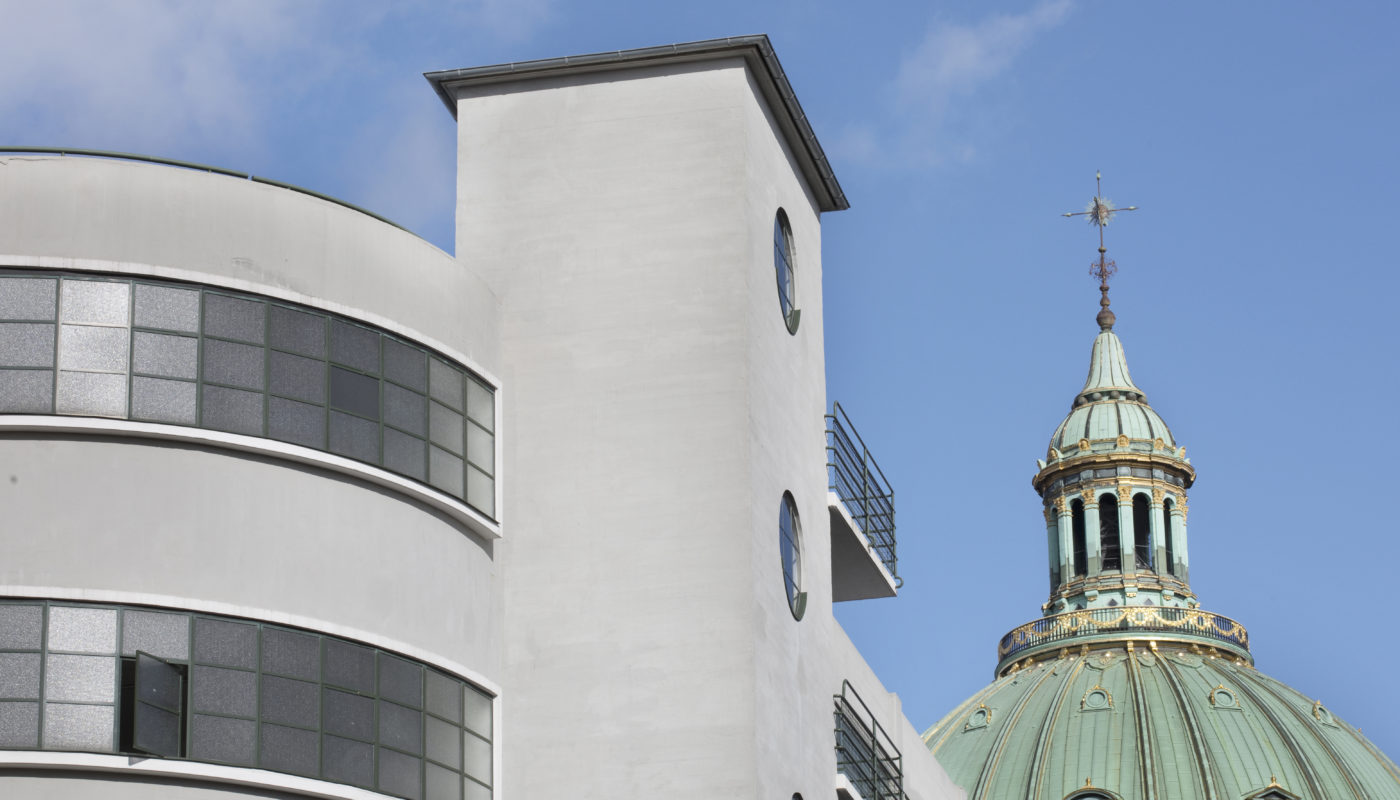 Back to project overview
The Palace Garages
The Palace Garages in Dronningens Tværgade in Copenhagen is Denmark's first parking garage. The functionalist premises were erected in 1932, and the design was inspired by modern American architecture of that period. We were advisers throughout the whole process and carried out a comprehensive restoration and recovery of the premises, while the garages were still in use.
Facts
Theme
Restoration and renovation of parking garage
Partners
Teknologisk Institut and Eduard Troelsgård Rådgivende Ingeniører A/S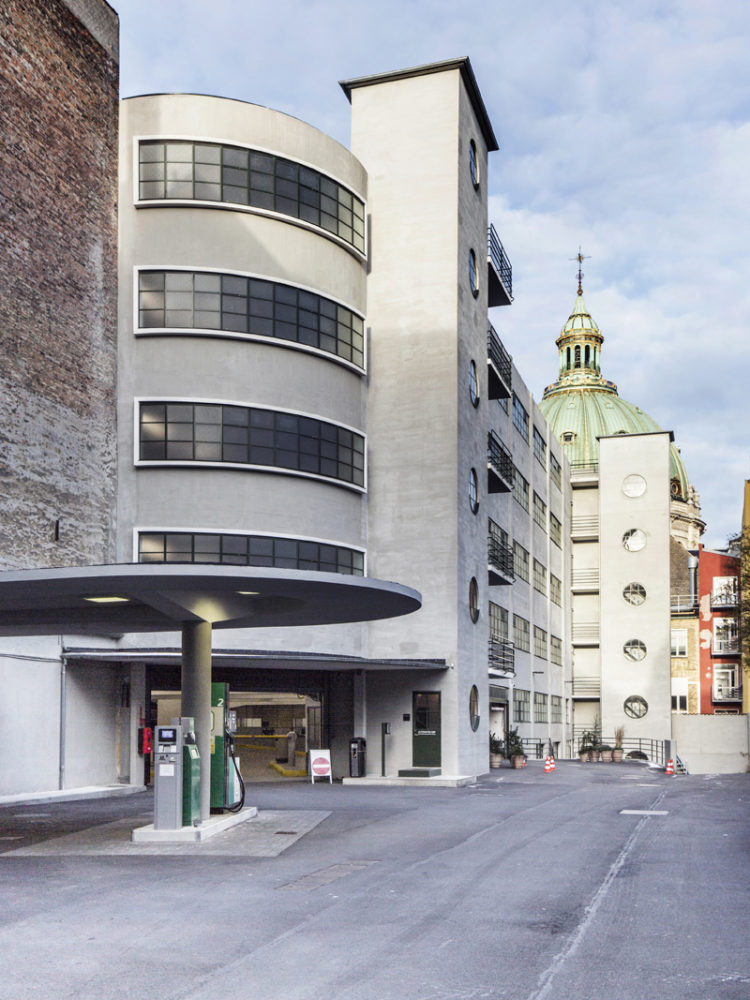 Functionalism
Architect Oscar Gundlach-Petersen (1886-1960) designed the plant and the small gas station in front of the driveway with the characteristic combination of artistic and practical features of functionalism. In the following years, Gundlach-Petersen designed several more plants of this type.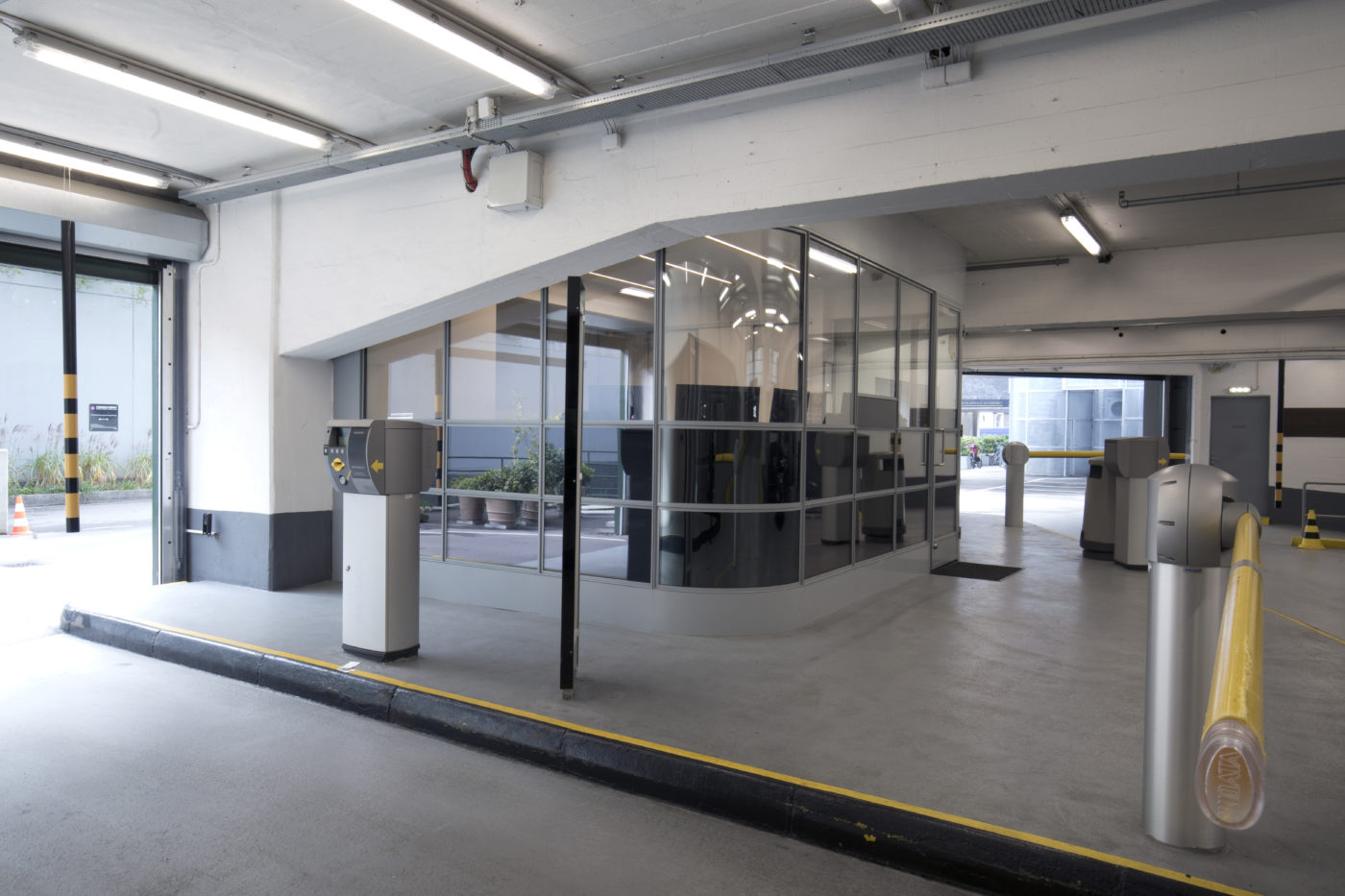 We modernised the infrastructure and updated the interiors. In order to be able to use the house as a modern workplace, we improved the lighting and designed new and climate-proof offices which were integrated in a natural way in the simplistic and functionalistic house.
"By splitting up the process into various stages on the basis of the infrastructure of the place, it was possible to keep 80 % of the premises open during the restoration. This minimised disruption for the users as well as the loss of revenue for the client."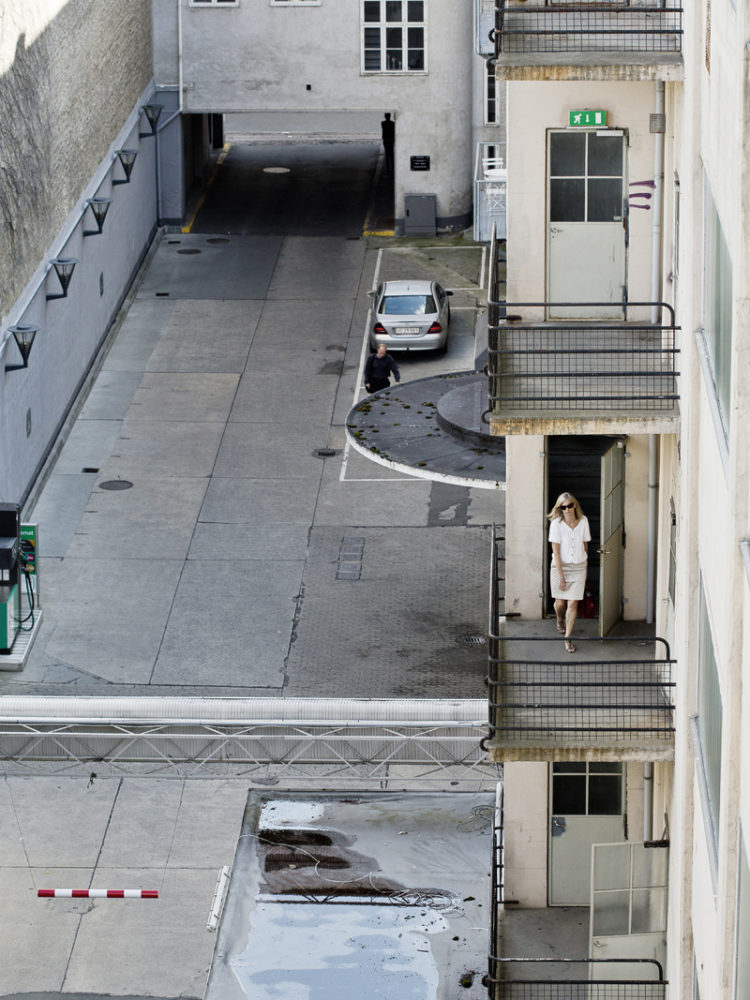 The Palace Garages prior to the restoration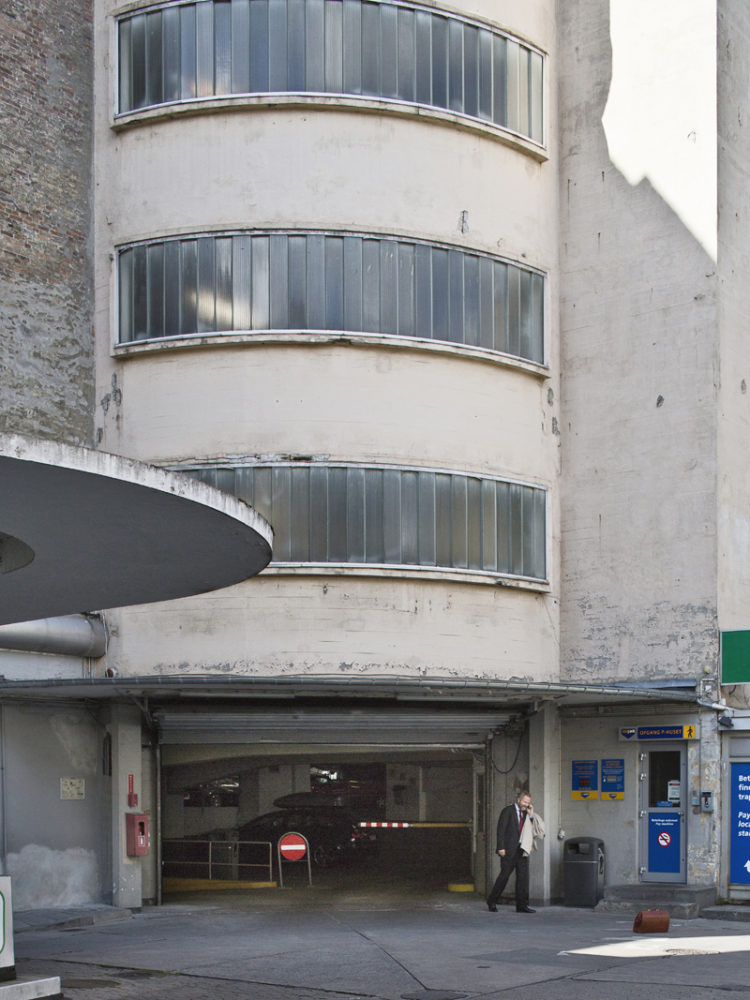 "An important focus of the restoration and renewal of the situ-cast surfaces was to retain the emanation and tactility of the materials and thereby keep the special atmosphere of the building intact."
Peder Elgaard, Partner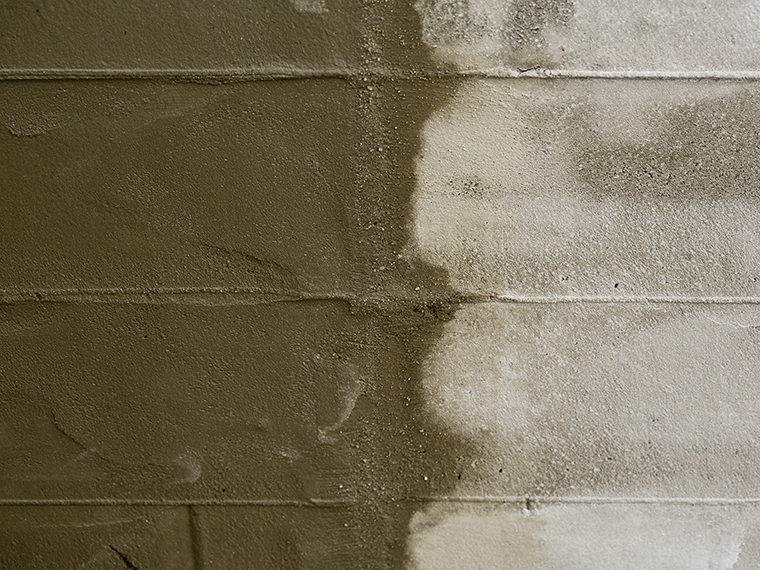 The characteristic and distinct board formwork, which vitalises the façade hugely, was retained in order to imitate the original construction method, highlight the authenticity of the premises and retain the feeling of a situ-cast concrete structure.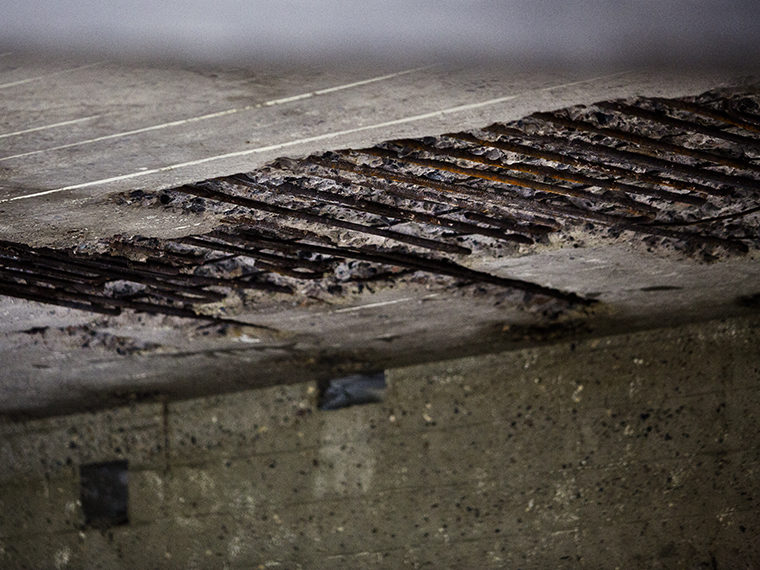 The test area provided us with new knowledge. Due to uncertainty about the condition of the older concrete structures, the restoration in the first phase was carried out on a test area consisting of a smaller section of the façade and the roof. The findings provided us with an overview of the remaining work on the premises in terms of economy and restoration.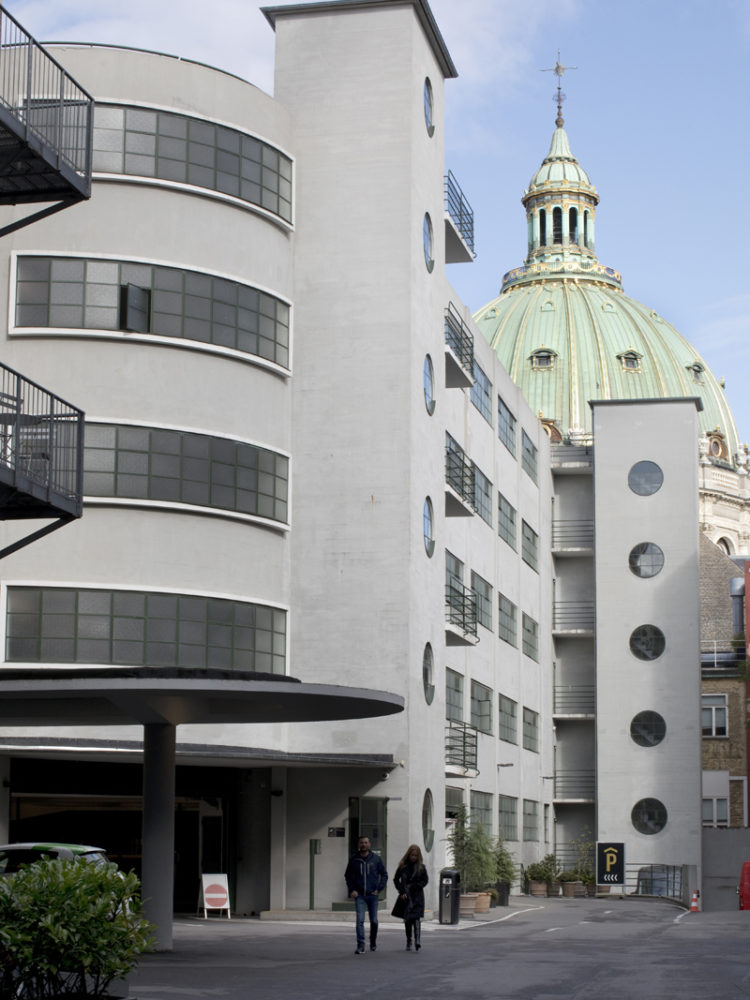 The Palace Garages' original steel windows have been restored and reconstructed and thereby re-established according to the original design.