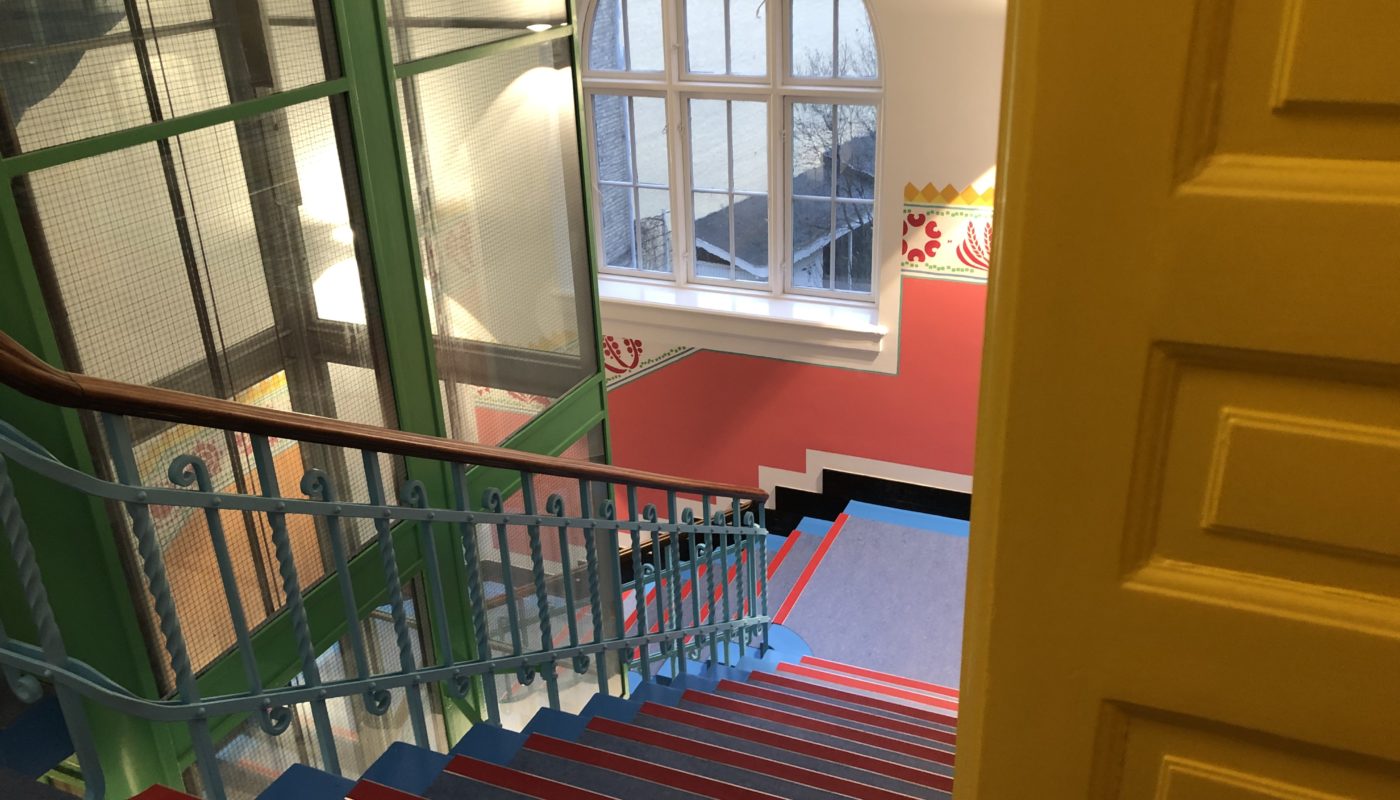 15 January 2021
The artist Poul Gernes's (1925-96) colourful staircase once again spices up life in the property on the address Havnegade 25 in central Copenhagen. Right now, we are developing the building and its three neighbours Nos. 21, 23 and 27 for the commercial real estate company Jeudan.
Conservators from the National Museum, Conservation and Restoration have re-established the colours of the staircase for Jeudan and the Klara Karoline Foundation (known as the Gernes Foundation), because time had taken its toll on them. The client chose to preserve the Gernes decoration, and therefore the original colours of the interior were determined and the frieze cleaned and retouched, and now the staircase is ready for many more years and feet.
Poul Gernes also added his colourful visions to the exterior of the Palads Cinemas in central Copenhagen and was known as an eccentric, self-taught painter. His family helped with the decoration of the Havnegade staircase back in 1990 when it was created.
Gernes' staircase has a somewhat different "sister" in the same property, which is this new, in-situ-cast concrete staircase, which is an interpretation of the original granite staircase in the same place. The steel-clad wall is also an interpretation of the original wall and hides an HC lift, which together with a respectful reworking of the entrance area creates level-free access to all five floors of the project in all three properties if desired.
We have reopened the arch window above the door to create a visual connection between the two stairwells – the Gernes staircase behind the door and this access staircase.
Havnegade 25 was based on ​​architect Martin Borch's (1827-1908) ideas, and the house was erected in 1907.
Read more about our part of the Havnegade project here.