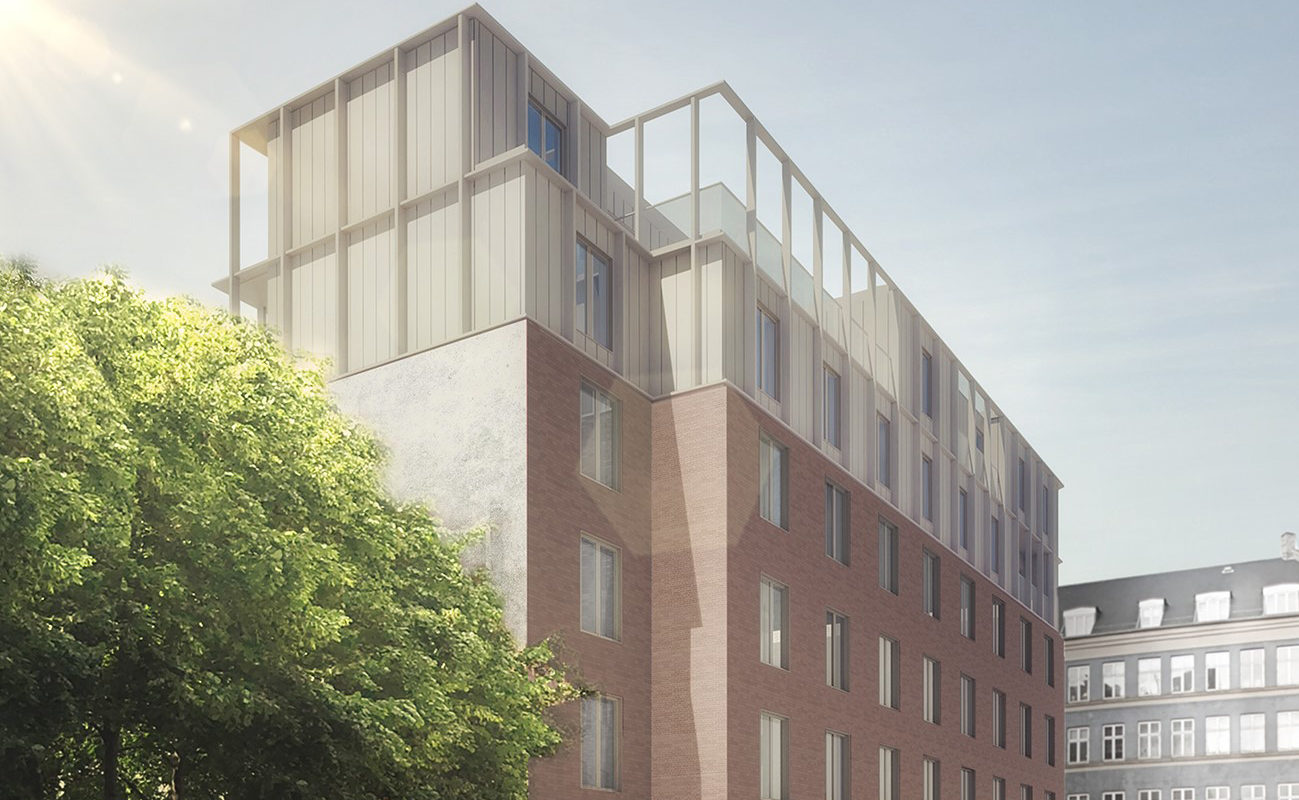 1 February 2021
Today, the construction work in connection with the renewal and expansion of the Men's Home in Vesterbro begins – a home for particularly vulnerable citizens with a massive consumption of narcotics. A new local plan has been adopted and a building permit has been granted for the project, which is supported by the A.P. Møller Foundation, the Augustinus Foundation, the Louis-Hansen Foundation, and the OAK Foundation Denmark. Elgaard Architecture is client consultant in the project, which is expected to be completed by December 2022.
While the construction work is going on, the residents of the Men's Home will be rehoused in the Sun Terraces in Valby. The Sun Terraces was previously a nursing home for the Danish Society for the Blind, but has now been taken over by the Municipality of Copenhagen.
The construction company Einar Kornerup A/S is the main contractor, and Albjerg & Buchardt Arkitekter are lead consultants in the project, which has been developed as so-called integrated construction.
During the construction period, the Cloud, which is the Men's Home's substance abuse room, is maintained in a part of the current Men's Home's ground floor.