On a construction site, each day contains countless choices that influence the final result. We are present on-site on a daily basis to help find and choose the right solutions to all the unforeseen situations which arise when working with historic buildings and the built heritage.
Structural Design and Execution
We help design and plan the specific construction process and can also be of assistance when the craftsmen start working on-site.
Complexity increases when the conservation guidelines, building regulations or fire authority requirements have to correspond with the visions of safeguarding the cultural heritage. In this regard, we apply our in-depth historical insight, architectural finesse and knowledge of old crafts.
In this phase, a historic building is exposing its depths. Contrary to new constructions, you never know in advance what you will find under the fifth layer of wallpaper or in the roof beams.
We help make the right choices and keep focus on all the details that are crucial in determining whether the development of a historic building proceeds according to the wishes of the client.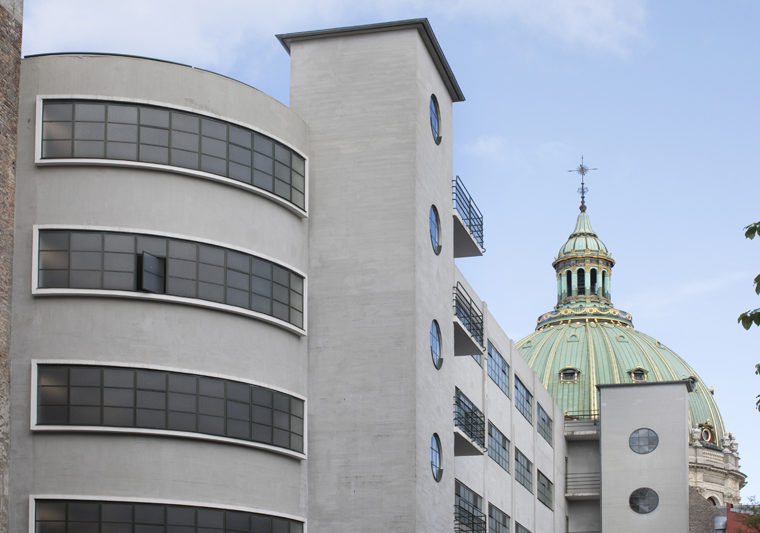 The Palace Garages
The Palace Garages in Copenhagen is Denmark's first parking garage and is a listed building. As lead consultants, we were in charge of a thorough restoration and re-establishment of the building's functionalistic exterior and interior. The restoration was carried out while the garages were still in operation, and we were responsible for the structural design, construction management and trade supervision. Particularly in connection with restoration of listed properties, unforeseen issues that need to be handled correctly will often emerge.
Read more about this project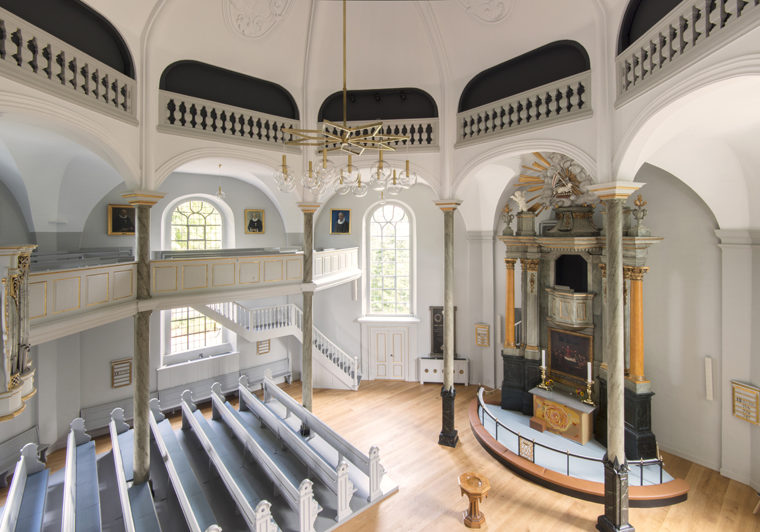 Frederiksberg Church
Frederiksberg Church from 1734 has been redesigned several times and therefore contained contrasting styles. We were in charge of a thorough restoration and refurbishment inspired by the church's original design – with emphasis on original materials and techniques as well as indoor environment and acoustics. Our presence on the construction site and our advice during the building phase were crucial in securing a satisfactory result.
Read more about this project